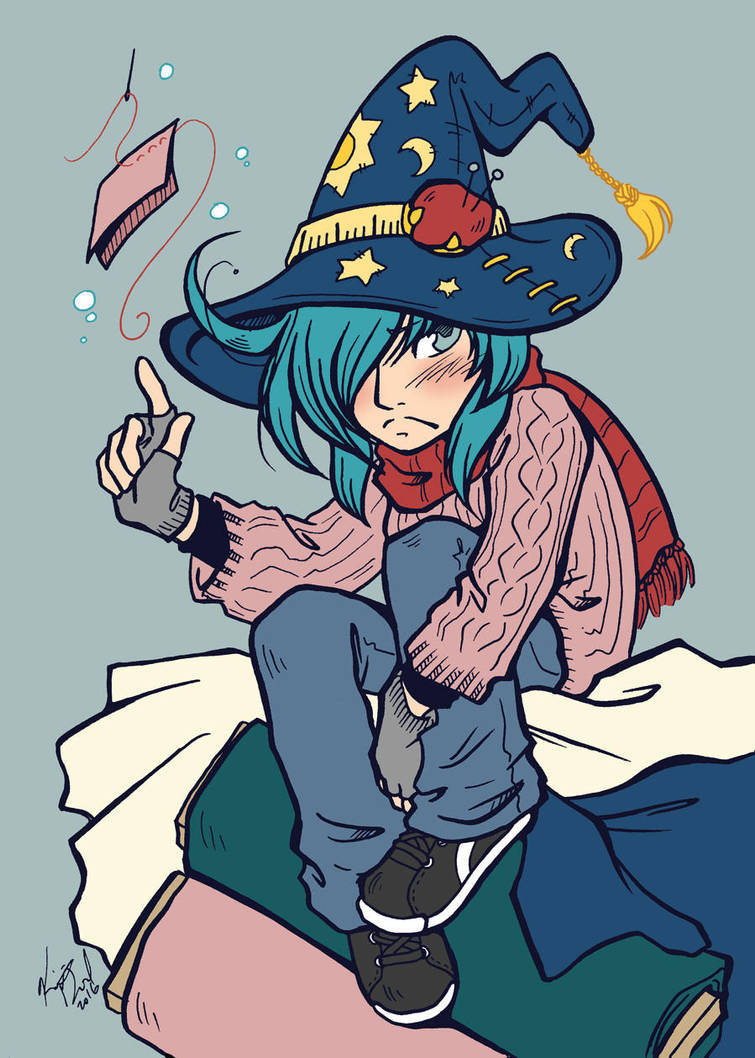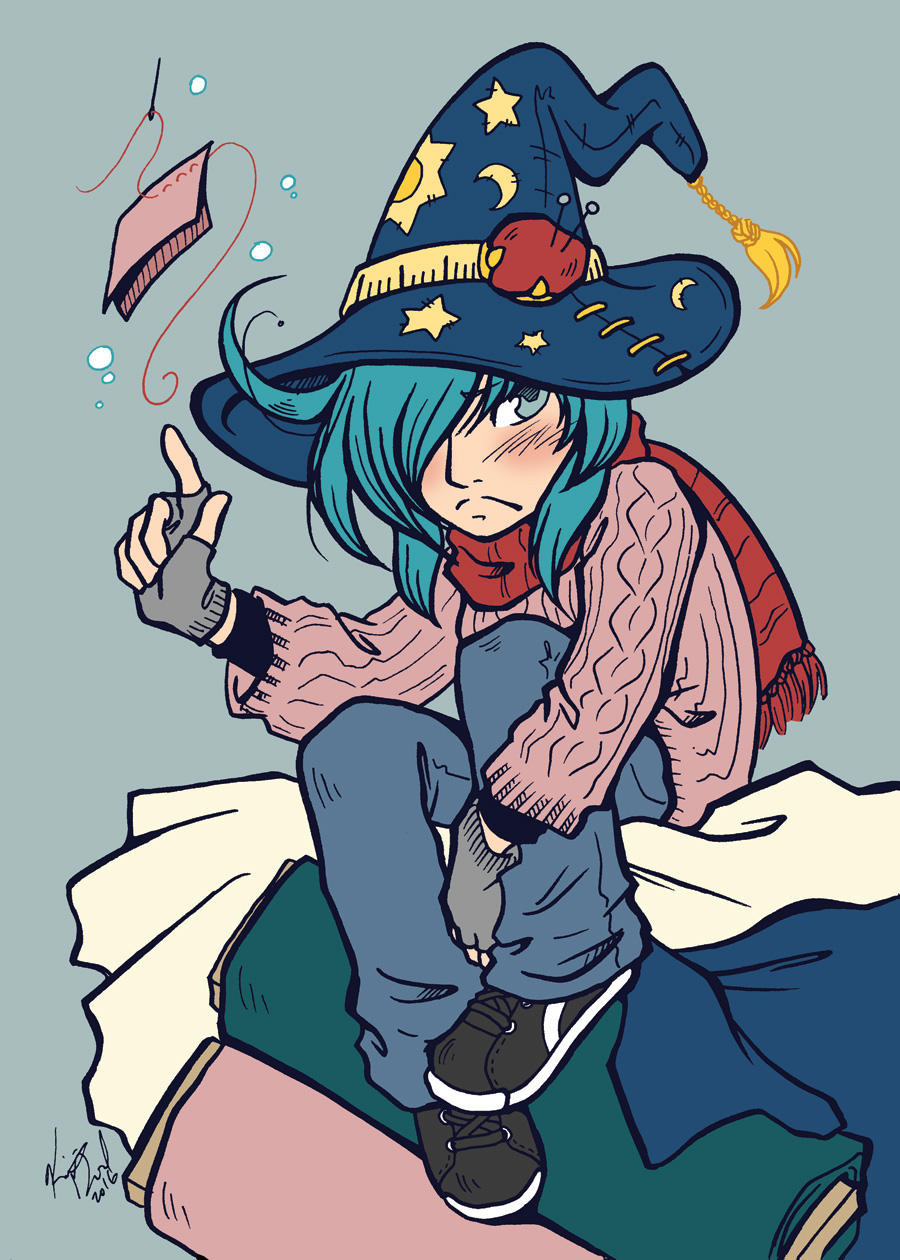 Watch
Apparently it's Witchsona week (which I missed last year), so here! Have me as a very very shy fabric witch!

Zebra Jet Pens on Smooth Bristol
5x7
Colored in photoshoop

Super cute! What is Witchsona week?
Reply

It's a yearly thing done on the first Full Moon week in January - and you can draw anything witchy related! I found it through tumbles:
witchsona.tumblr.com/post/1379…
Many people opt to make a witch character persona (hence "witchsona") that matches the kind of magical witch they might be if they were one.

Reply