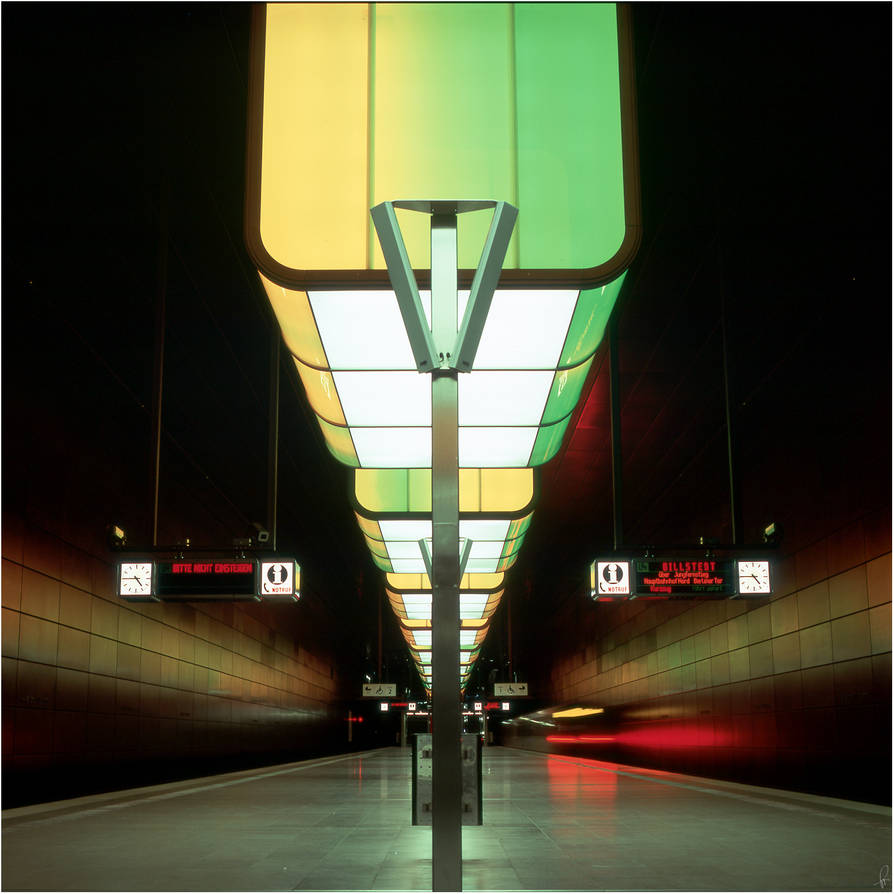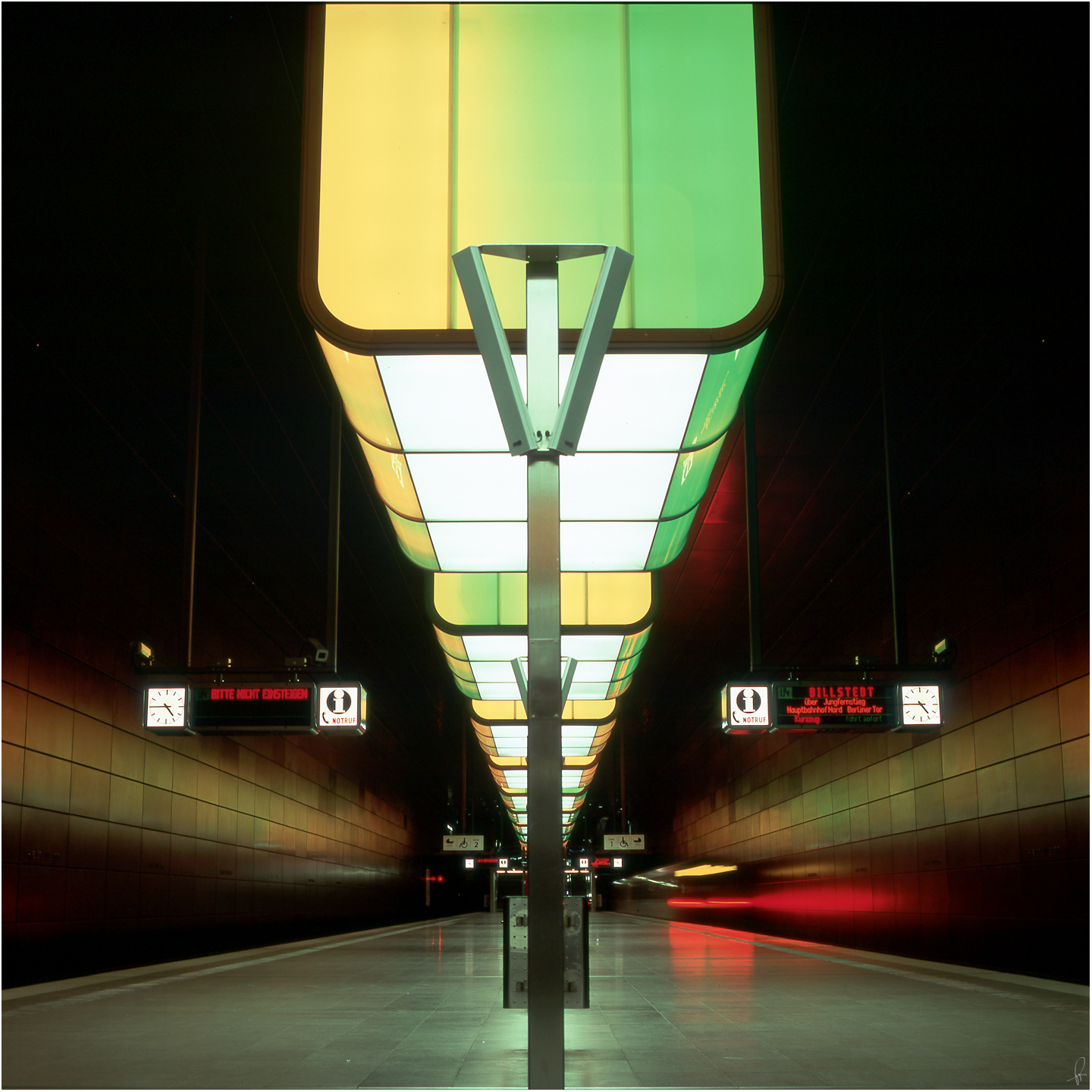 Watch

Reminds me that I wanted to take a photo of that U4 Station as well and still haven't got around to do it. Is the view and the light worth it? The photo you made here really looks interesting. I'm surprised it looks so empty, though. Is that because of the long exposure, or did you simply visit this place at a very unusual hour? All in all a great shot, very inspiring.

Sincerely
Reply

Geh einfach mal hin. Die Farben ändern sich im Minutentakt oder so. Gerade bei Schietwetter kann man da einiges machen.

Ich war an einem Samstag abends da, so gegen 18:00 Uhr. Abgesehen von ein paar anderen Kameraträgern war ich da alleine.
Danke für deinen Kommentar.

Reply

Ja, das mit den Farbänderung hab ich auch gelesen, deswegen fand ich die Station so interessant und wollte sie immer mal besuchen.

Aaaah, Samstag Abend, okay, die Zeit merke ich mir mal vor, danke für den Tipp.
Und joah, gerne, nur dumm, dass ich den Kommentar mit meinem falschen Account geschrieben habe. Ich habe eigentlich einen Fotoaccount, aber ich hatte vergessen, dass ich aktuell gerade mit meinem anderen Account angemeldet bin. Na ja, ich werde dich auf jeden Fall gleich noch mit meinem richtigen Account favourisieren.

Reply

Wow, super Perspektive! Wie tief bist du runter?
Reply

Danke Dir!
Etwa 'n halben Meter über'm Boden stand die Kamera. Ich habe einfach die Stativbeine nicht ausgefahren.
Danke für den Fav.

Reply

Reply

Reply

Reply