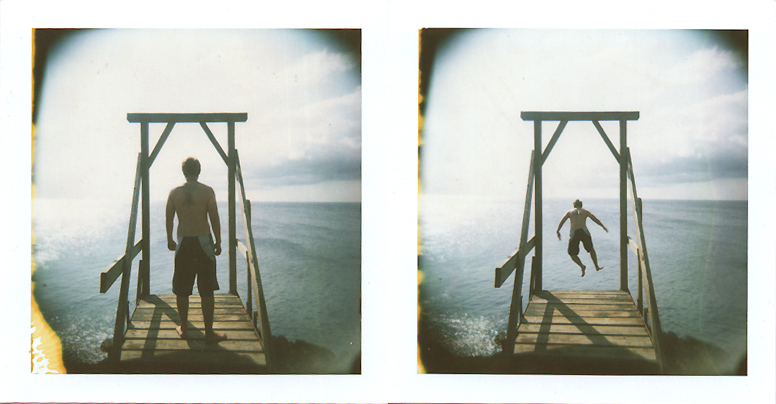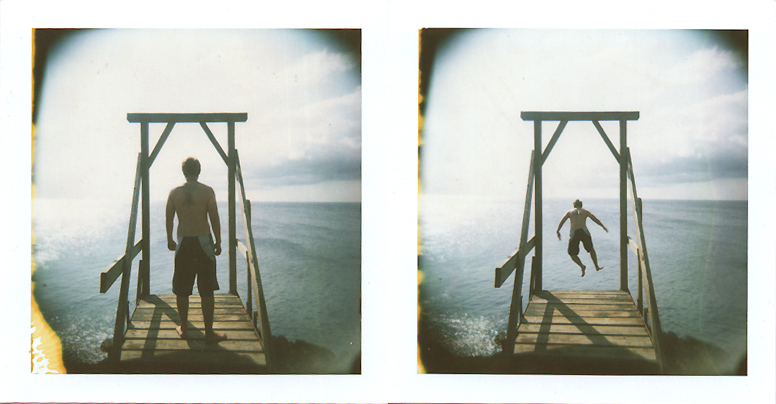 Camera: Polaroid: Holga 120CFN + CB80 Polaroid Back
Film: T-89
Location: South Point, Hawaii

I find the second image to be a little distracting. I think he had some second thoughts while he was in mid-air, which gave him the funny body language.
Body language is an interesting thing. You can tell alot about people in any situation.

Anyway, I hope to reshoot a three set similar to this.
Enjoy!

© Karl Long
please, no artistic use or financial gain in any form unless consent is approved // under CC Attribution