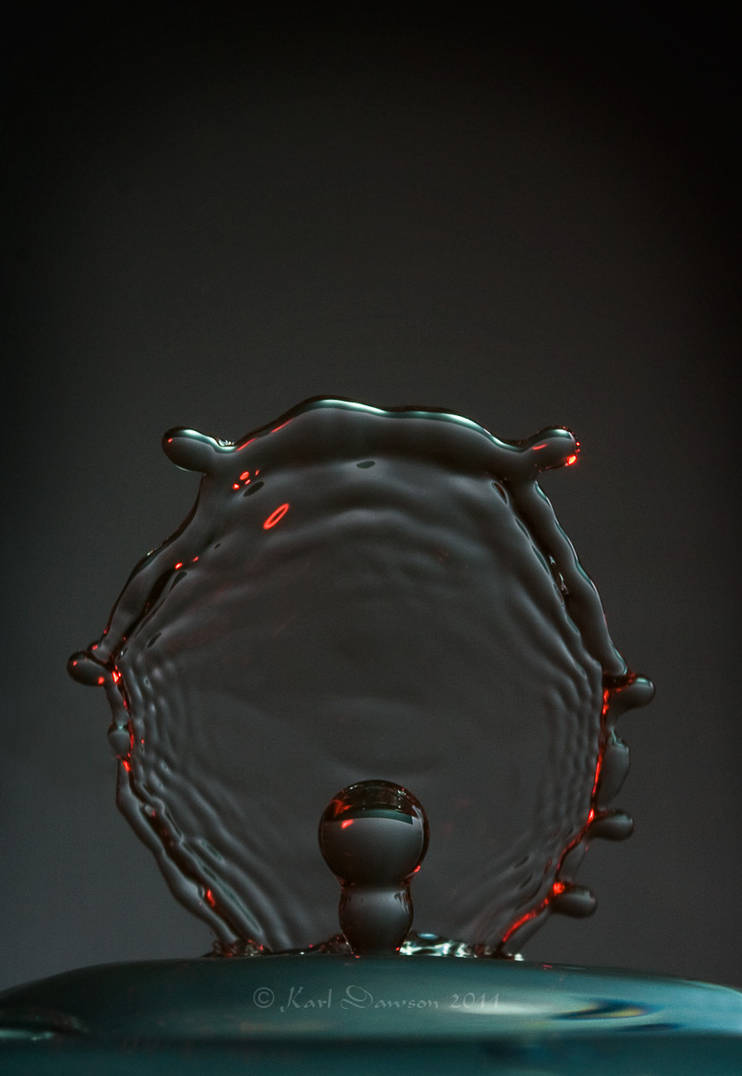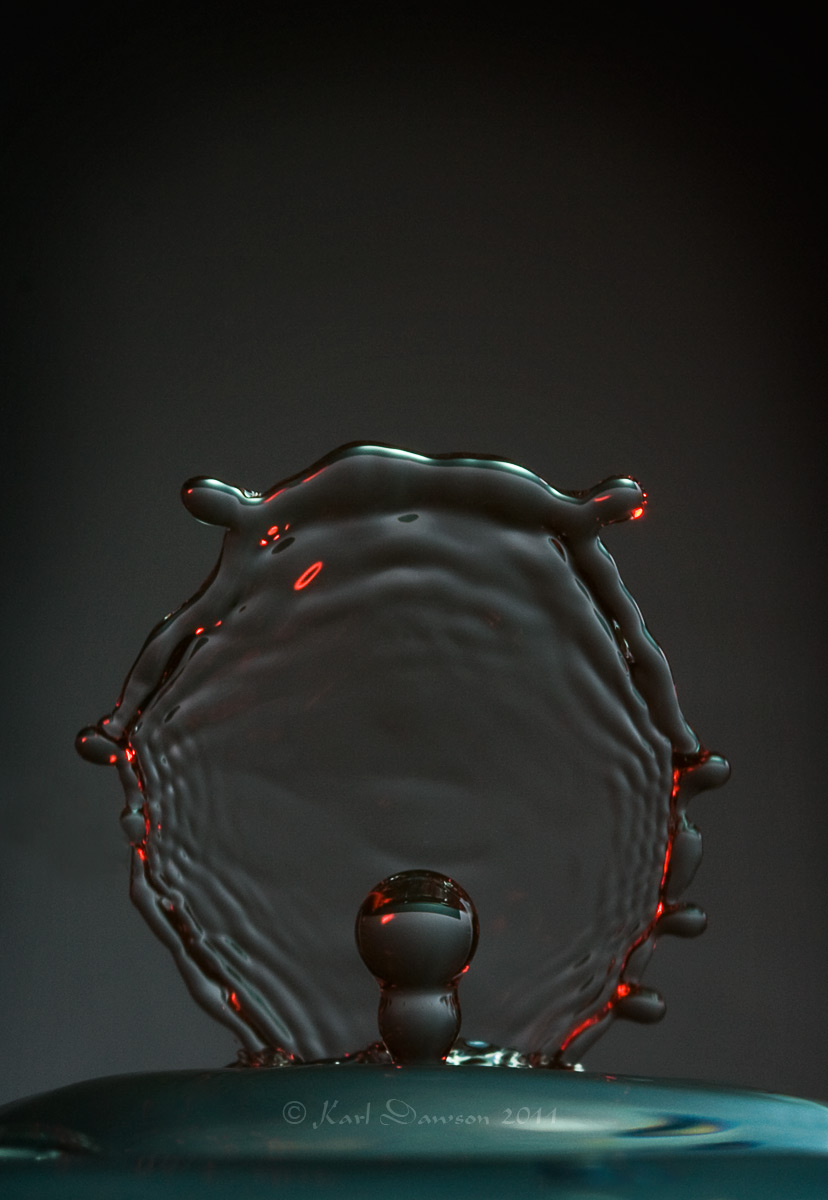 Watch
Mid-air water droplet collision. I finally got external flashes working on a separate trigger output of the StopShot (the variable and wacky shutter lag on Canon cameras is *not* fun), and this is one of the results.

Taken in a wine glass with a white light-tent as a backdrop, and a matallic green card placed behind the glass and part way up the tent. One flash was pointed at the backdrop, with a second aimed at droplet height to the left, and fired through red gell.
Daily Deviation
Given 2011-05-08
This is a strong abstract, no manipulation to get the end result and that's what amazes me about the shapes and movement captured here!
The Shield
by *
KarlDawson
(
Featured by Kaz-D
)