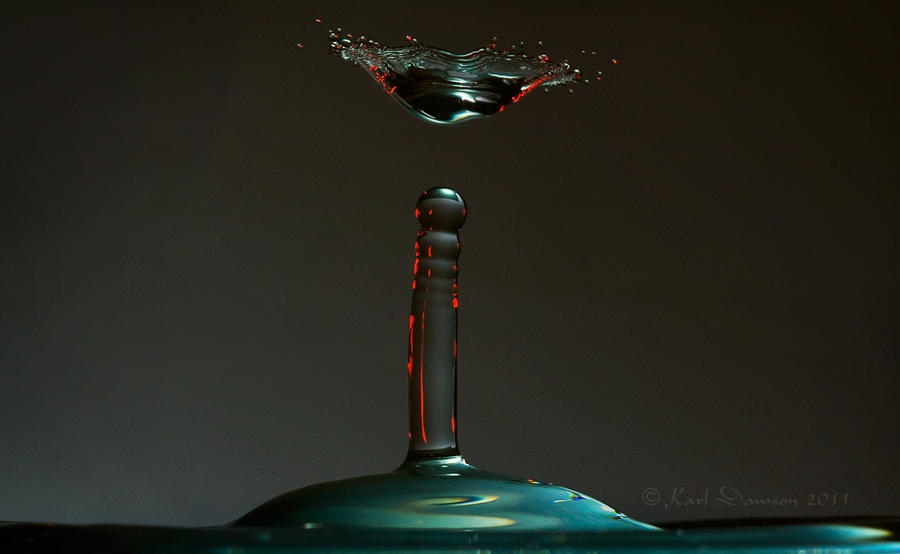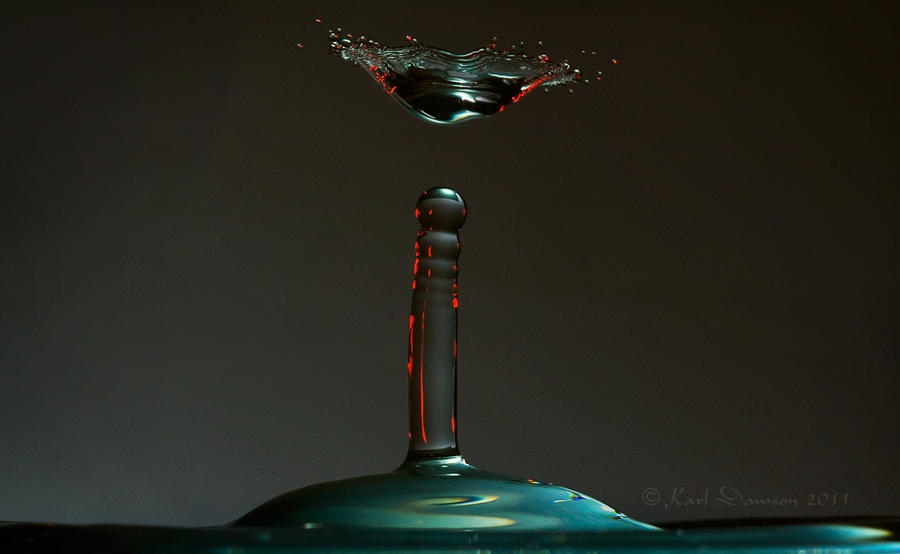 Watch
Mid-air water droplet collision. I finally got external flashes working on a separate trigger output of the StopShot (the variable and wacky shutter lag on Canon cameras is *not* fun), and this is one of the results.

Taken in a wine glass with a white light-tent as a backdrop, and a matallic green card placed behind the glass and part way up the tent. One flash was pointed at the backdrop, with a second aimed at droplet height to the left, and fired through red gell.

Your shots are Amazing! It is truely art through one who sees art in everyday life.
Reply

Reply

beautiful work!

Reply

What an awesome shot! Love it!
Reply