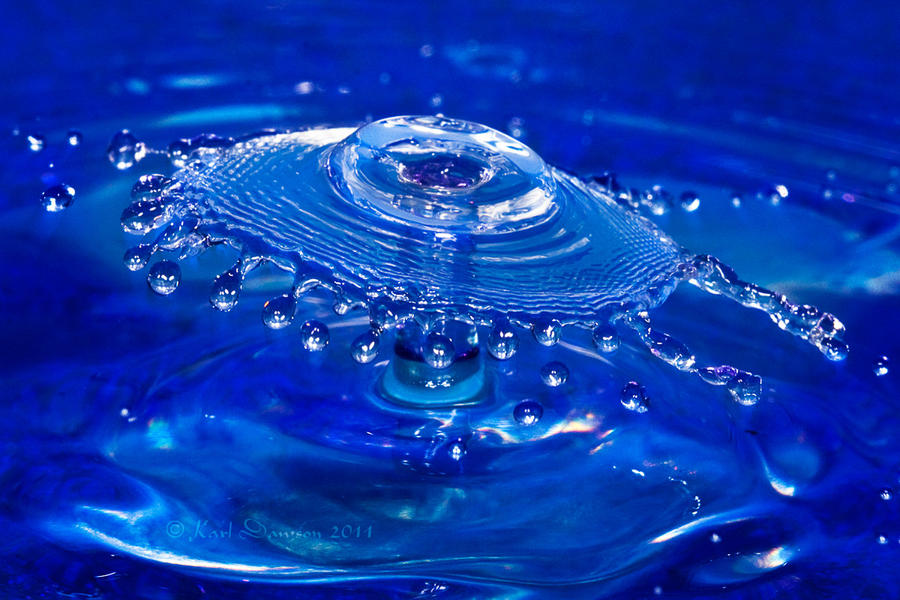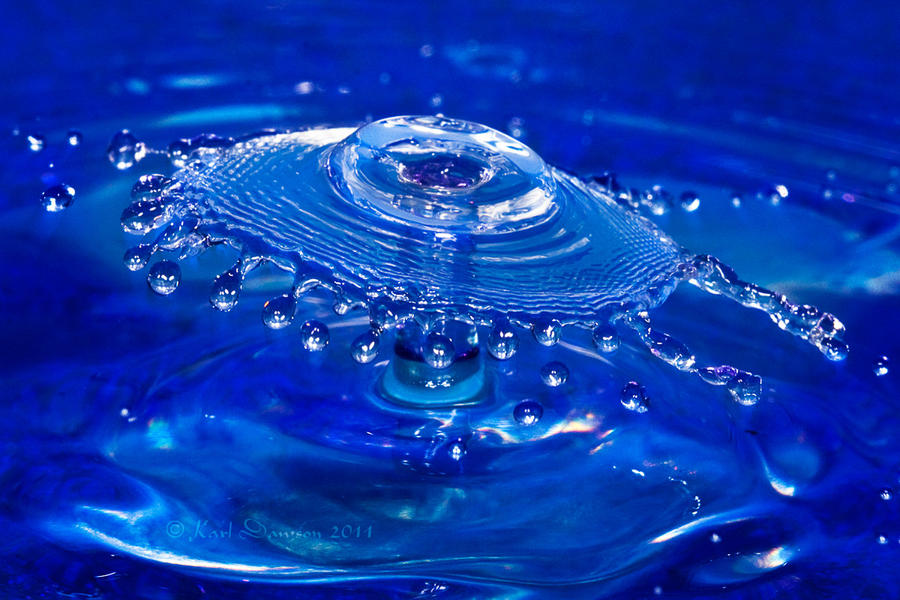 Watch
Water droplet collision. Sparkly blue/purple paper was placed beneath a glass Pyrex cooking tray filled with water.

Canon 40D with 100mm macro lens and extension tube, with MT-24ex flash. An additional flash to the left with blue gel over it was also used. Timed with a Cognisys StopShot and droplet rig.

Reply

Reply

Oh wow

I can see the glass now, that's very effective

I wouldn't have picked it, if you hadn't mentioned it in your description

I love how crisp you've captured this, the detail on each droplet is immaculate

Wonderful job


Reply

Thanks

I never really paid that much attention to the length of time a flash goes off for until I started doing droplet photography! It never occurred to me that lower power settings (i.e. typically by setting the flash power manually) results in a shorter flash duration. Too much power and the duration's too long and you get movement in the shot. So to get better shots I need to turn *off* all the auto-wizz-bangery of my flash units!
I'm now doin' it "Old Skool"

Reply

Ah good

- I try to do all my stuff like that manually, though I avoid using the flash as much as possible


Your work is fantastic

You're very welcome

Reply

Great detail!

Reply

Thanks

This is one heck of a learning curve. I've never had to think about how many milliseconds of lag my camera's shutter has, or how that lag changes depending on what functions you've got enabled at the time! All part of the fun.

Reply

Reply