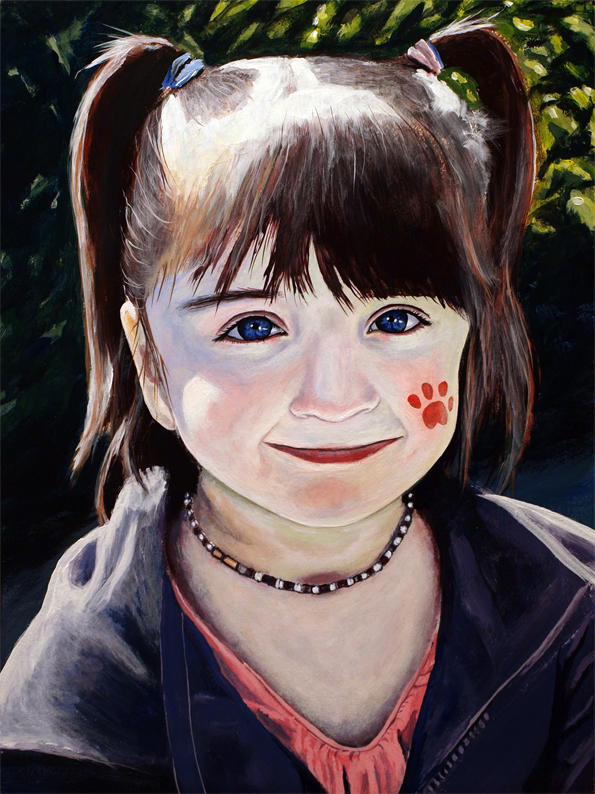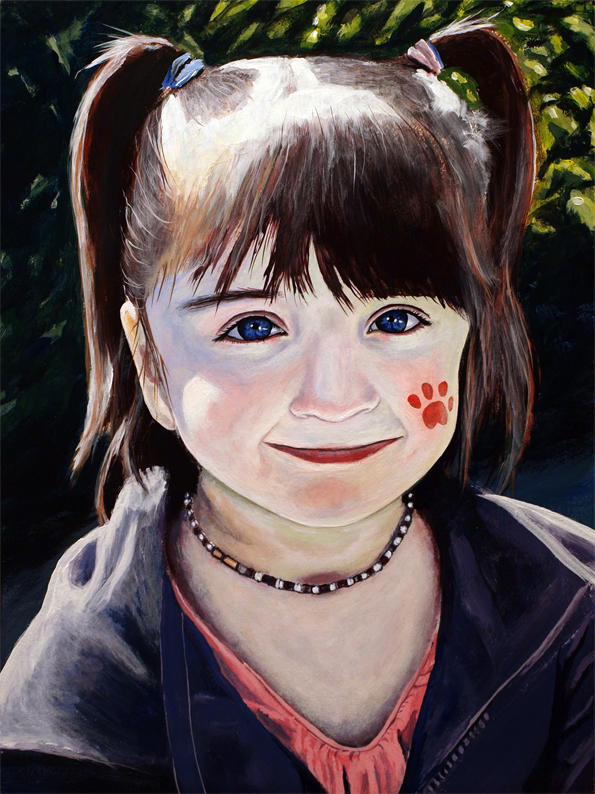 Watch
Xoya at 3 years of age. Painted on a very smooth painted surface...

Acrylic on Board - 2010
300mm x 400mm

ps: I think I like canvas better as a base for painting..

...the canvas texture sure helps...
This is beautiful. Great job!
Reply

Reply

she's a cutie

Reply

Reply

beautiful lighting and facial expression!
Reply

Thanks.. I am contemplating going over her in oils just to smooth out some rough spots... but yes, the colours - so many light blues and greens in this one.. she was a tough one to paint. Thank you again
Reply