Price is 25 USD each
PAYPAL ONLY | NO POINTS | NO HOLDS | COMMENT TO CLAIM
If this is your first time buying from me, PLEASE read the rules below before commenting, thank you!
Payment link: www.paypal.com/paypalme/karios…
Please don't forget to select "no address needed" for the shipping address,
and don't put links in the note section! thank you! <3
1: StarLuckArt
2: utopibun for octopudi
3: utopibun
4: StarLuckArtRULES:
Please tell me you paid immediately afterwards!
If payment has not been received in 24 hours, they will be put back up for sale.
If your payment sends as an E-Check, or if paypal holds it, I'll hold the unwatermarked file till it clears ;A;
When paying, please remember to check "no address needed" and don't put links in the notes section!
Once payment has been received, I will send you the unwatermarked,
backgroundless copy of the adopt via dA Note.
The adopt then belongs to you.
Trades, gifts, and reselling for no more than what you paid is fine. Price increase allowed if you have extra art.
Gender, personality, etc is all up to you. You are allowed to make any changes you wish,
including modifying the design for a MYO, merging multiple designs, etc.
Commercial use rights are granted on an individual basis, shoot me a DM to discuss!
Twitter
Ko-fi
Toyhouse
base by me >:U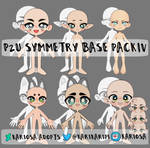 Image details
Image size
1560x803px 1.19 MB