Hi everyone! I know it's been a loooong while.
As most of my close friends know, I have been super busy with college (btw, I graduated last month! yay me), so I have kind of left behind my hobby as an illustration artist. However! I also picked up a new hobby which is crafting amigurumi plushies. I have been doing so for about 5 years now, and I have decided I should share my work here in DA

If you like plushies, crochet and geeky stuff, please take a look at my side-account:

And here are some of my works!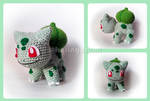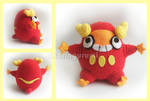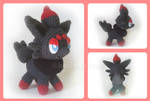 I'll try to be active over there. Also, don't worry, this accoount is going nowhere! I still love you guys and stalk your work from now and then from the shadows.
Bye