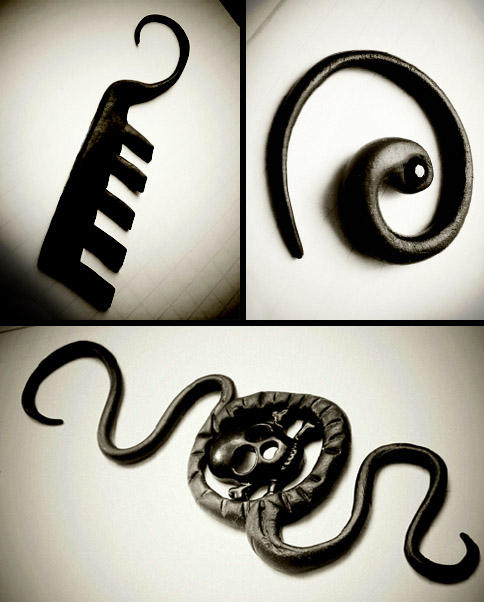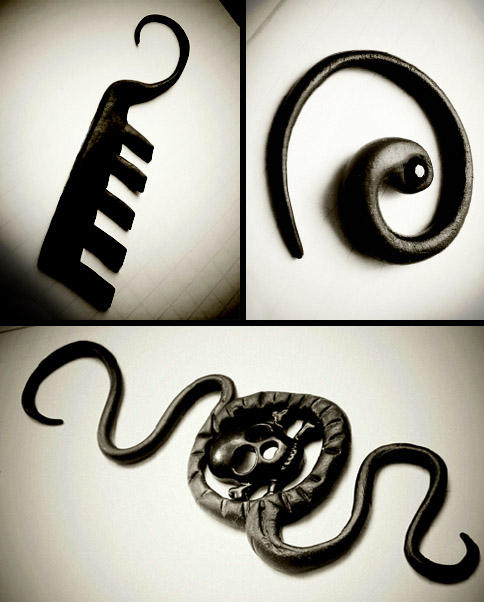 Hi guys

Aside from experimenting with handmade tshirts I've been practicing some clay modeling..
Mostly because I can't find expanders/stretchers that I really like and that wouldn't cost me a kidney in exchange..
So I figured, why now make my own?
These probably won't get baked. Like ever.. And so they haven't been covered with varnish yet.
Maybe I'm gonna have that clothes x accessories business one day.. Would be awesome.