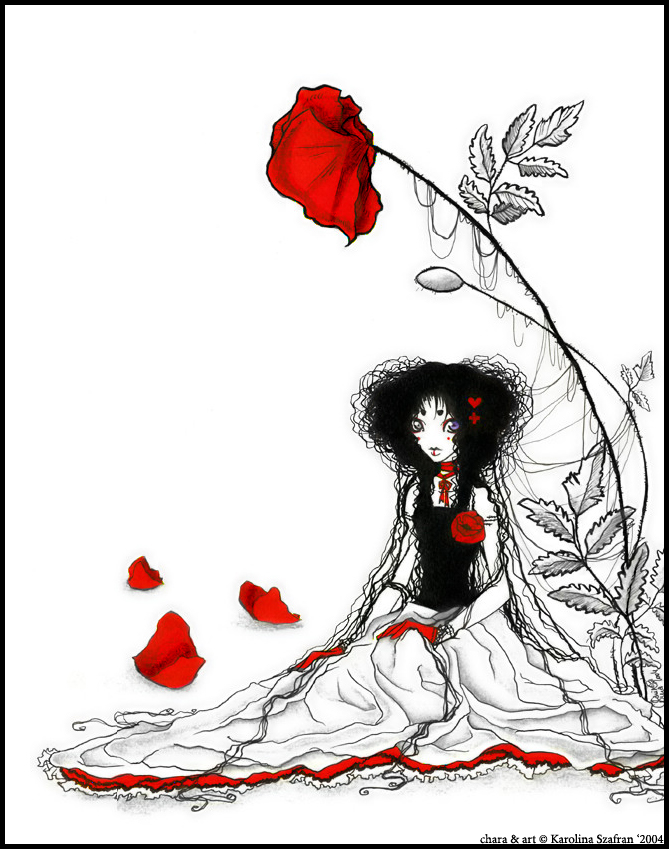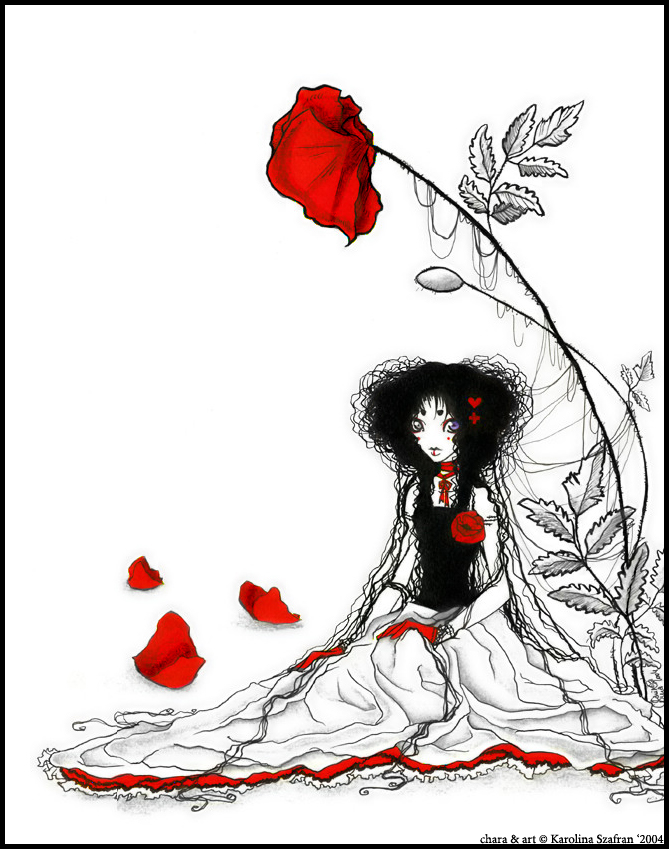 Watch
This evening I've recalled that I still have two, almost unused watercolor paper blocks burried somewhere in my stuff *___* So I made a small bet with myself to motivate my lazy ass to move from the cozy chair and try to find one of the blocks.. Yay for me xD
So here it is.. Strangely minimalistic.. With a poppy cuz ths flower kinda fits to Koma and it's actually one of my fav flowers at all

Hm.. I consiced this piece to be one of the most weird ones I have ever created

And don't dare thinking that due to the fact that it's minimalitic I didn't have to put mych work in it

It's really damn hard to do smooth lines on a paper that's got a tangible structure!!
Ehi.. Koma, again.. My personal obsession I suppose

Eng. m red weed, poppy = Spanish m bot. adormidera
media: inks, ink pen, watercolors
I kinda wanted to 'paint' something with traditional media, I missed that a lot since my scanner broke down.. And well, the one I've got now is not the best as you can clearly see

I hope that you will enjoy this pic though!!