"Who in the rainbow can draw the line where the violet tint ends and the orange tint begins?
Distinctly we see the difference of the colors, but where exactly does the one first blendingly enter into the other?
So with sanity and insanity."
~ Herman Melville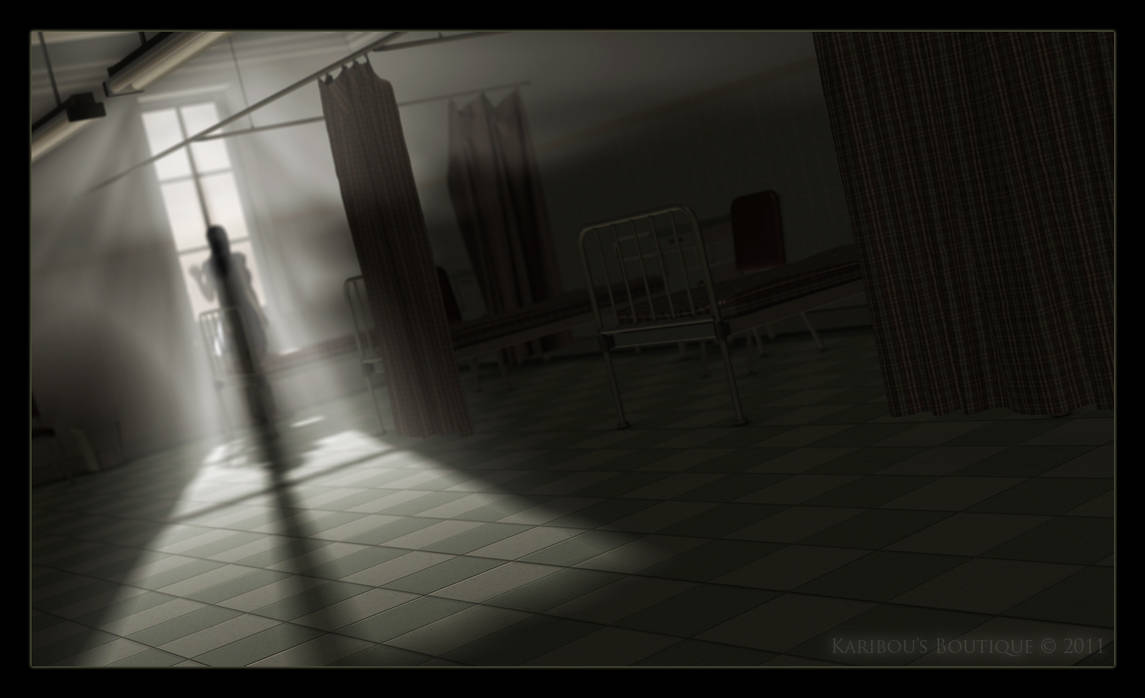 How many times a month does someone ask about your physical health? "Is your migraine gone?" or "Feeling better? You sound less congested." or "That was one nasty stomach bug you and the kids had. Good thing you have two bathrooms!" Funny, isn't it, that we can refer to excruciating pain, snot, and diarrhea with our acquaintances and coworkers with little or no discomfort. Asking about someone's physical health is not only in keeping with polite conversation, but is usually considered thoughtful.
And yet... How many times a month does someone ask about your
mental
health? "Hey, how is that social anxiety?" or " Spent any time in the bathroom having a panic attack today?" or "Thought much about killing yourself this week?" or, worst of all, "Been in the psych ward recently? I hear the food there isn't bad." Referring to
those
kids of health issues with acquaintances and coworkers would not only be uncomfortable, but probably frowned upon by employers and outside observers. I know this. I've been there.
May is Mental Health Awareness Month, -- and I have to say, this fact seems just a little ridiculous to me. It's like having "Breathing Awareness Month." We all have mental health, just as we all breathe. It's just... some of us have fantastic mental constitutions, rarely suffering symptoms of illness. Others, like me, are not so fortunate. And, just like breathing, you probably take it completely for granted until you suddenly find a problem with it. Then, it becomes an all-out struggle for survival. I know this, too. I've been there.
Did you know...
One in four adults—approximately 57.7 million Americans— experience a mental health disorder in a given year. One in 17 lives with a serious mental illness such as schizophrenia, major depression or bipolar disorder

1

and about one in 10 children live with a serious mental or emotional disorder. (

U.S. Department of Health and Human Services

)

Major depressive disorder affects 6.7 percent of adults, or about 14.8 million American adults. According to the 2004 World Health Report, this is the leading cause of disability in the United States and Canada in ages between 15-44.


Bipolar disorder affects 5.7 million American adults, approximately 2.6 percent of the adult population per year. Anxiety disorders, including panic disorder, obsessive-compulsive disorder (OCD), posttraumatic stress disorder (PTSD), generalized anxiety disorder and phobias, affect about 18.7 percent of adults, an estimated 40 million individuals. (National Institute of Mental Health)


Fewer than one-third of adults and one-half of children with a diagnosable mental disorder receive mental health services in a given year.

(

U.S. Department of Health and Human Services

)

Suicide is the eleventh-leading cause of death in the Unites States and the third-leading cause of death for people ages 10-24 years. More than 90 percent of those who die by suicide have a diagnosable mental disorder. On an average day, one person ends their life every 17 minutes. (National Institute of Mental Health)

Approximately 61% of firearm deaths in the US -- nearly two-thirds -- are cause by suicide, not homicide. (US Department of Justice)
It's likely that you know someone who has suffered from mental illness. Be aware of the very good, very alienated people on this great, big planet who suffer from mental illness, often in silence and often alone. Treatments can be tremendously hit-or-miss in their effectiveness, brimming with side effects, and healing only comes slowly, subtly, and with great effort. People with mental illness are often difficult to be around, difficult to understand, and even difficult to love. For anyone suffering from mental illness -- clinical depression, bipolar disorder, OCD, anxiety and panic, schizophrenia, eating disorders, self-injury disorder, or any others -- know you are not alone. For those of you who care about someone with one of these conditions, know you are appreciated, even if it isn't always expressed.
Featured Art: Hearts, Minds, Angels, and Demons

Mine
Member of
Proud of our Wisconsin teachers. When the product of your labor is a child's future, you must stand up for what you know is right. Funding my publicly-educated autistic son's paraprofessional should come before funding freeway interchanges. Period.