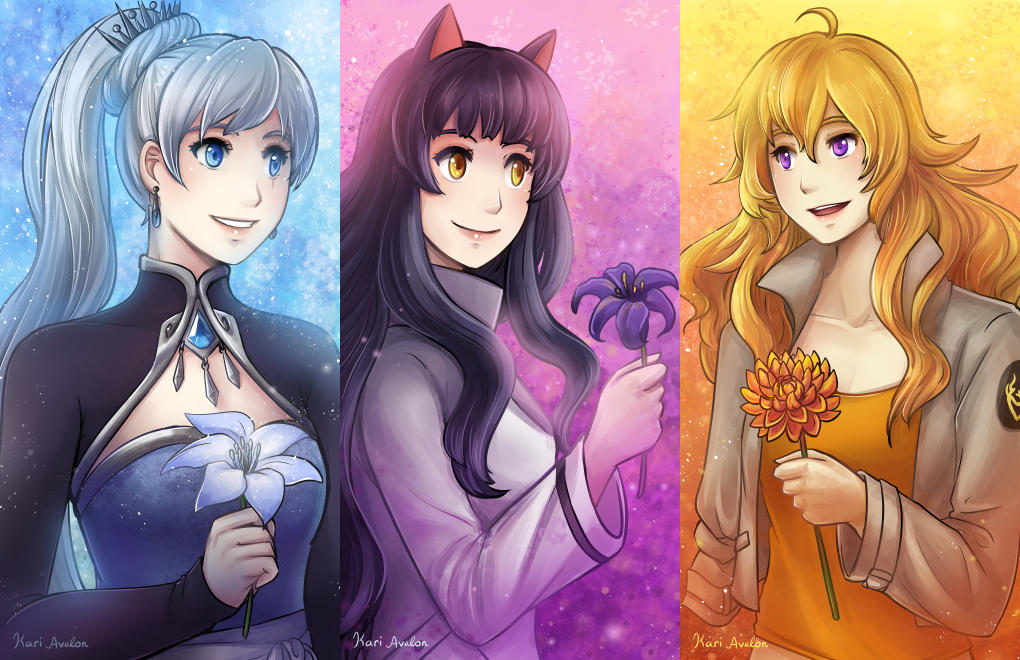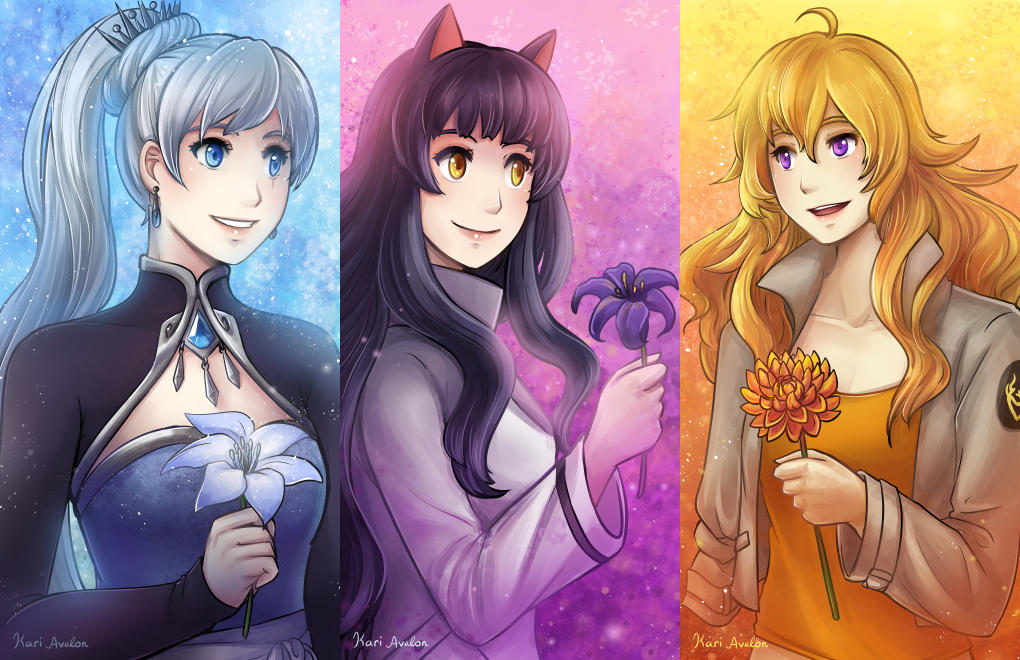 Watch
To make up for their absence in my
RWBY volume 4 illustration
, I drew standalone artwork of Weiss, Blake, and Yang with their respective flowers. I plan to debut these as prints at this upcoming Anime Expo!

Flowers?. What about Rose, or was that a little to obvious?
Reply

Haha, I made these standalone illustrations as a compromise for them not appearing in my regular RWBY group illustration series, but I think I should have known that enough people would be interested in having the complete set in the end.
Reply
Is it, Edelweiß, Nightshade and Chrysanthemum?
Reply

This is a super late response from me and I am sorry about that. Q_Q
It's interesting that you guessed on those flowers because I had different ones in mind at the time.. in that I referenced the ones that they were associated with visually in the official artwork. I like that you've identified them, though!
Reply

It's so nice to see them smiling for once

Reply

Yeah ;v;
They're undergoing a lot of hardships at the moment, but I hope they'll gain the opportunity to smile together again.
Reply