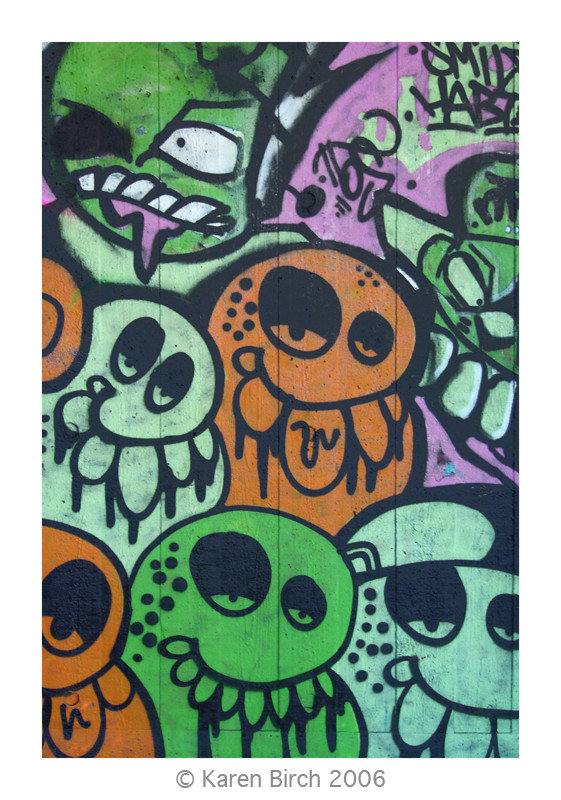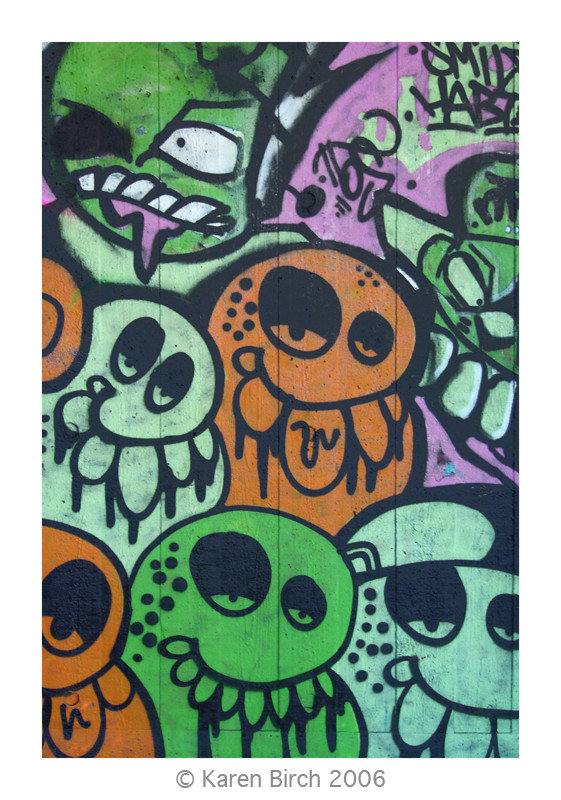 Watch
I won't submit this as a print as it's not techinically my work although I took the photo.

How cute are these heebly beebly (yes, I just made up that name, I do that!) things with teeth!

Taken under the Galleries on the South Bank (London), holding my breath, because of the smell of piss!

If you did this graffiti, let me know and I'll credit you!

Shame the graffiti in B'stoke isn't this fun. Instead we get just some twit spraying "JEST" over and over across the town...
Reply

The tagging is so very dull, isn't it. I feel like fly posting some posters in the middle of the tags saying "grow an imagination!"

Although I did photograph a stencil of R2D2 the other day in the bus station roundabout subway that leads to the fountains, might still be there, or maybe not as I read in the local magazine that the council have pledged to remove any grafitti within 3 days of a complaint.

I'll post the picture some time I expect.
Reply

Technically not "your work" however you did an great job getting it down on film. (or whatever you'd say for digital haha)

The colors are great in this one.

Cyute.
Reply