Contest closed! The judging process will be long!
I'd like to say thanx to all participants. above all because you were all so wonderful, i've seen so many creativity and some creations really surprised me, in the good sense, some of you exactly created what i was expecting! and for a contest holder this is really amazing.
i'd like to thank you all also because all categories were filled. I mean that you all entered in various medias!
And so i'm happy to announce you that we we'll get 3 overall winners and one Honourable Mention per category (see under for the details), so 5!
Now bear with us, the judges, dear we will have such a BIG work!
the first part of the judging process will be to choose the pre-selected creations.
The second part to give marks to the creations and pick up ONe HM per category!
Gosh!
THANX A LOOOOT!
Kare.

Inner Beauty Contest Pre-Selcted Entries!

You can view the guidelines about the
Inner Beauty
Contest here :
karemelancholia.deviantart.com…

the First part of the judging process has ended. we have preselected Several entries.
here are under the pre-selected one by category!
Were pre-selected those that got at least 2 votes!
We have 5 categories

hotography, Literature, Photomanipulation, Other Digital & Traditional

Photography :
5 - 8)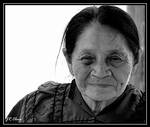 by

4 - 15)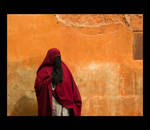 by

2 - 22)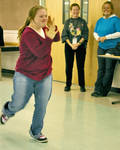 by

2 - 66)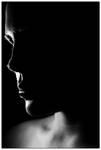 by

2 - 79)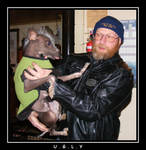 by


Literature :
2 - 9)
InsideInside
She's beaten and bruised
And the kids call her names
She sits by herself
And alone she plays games.
She hasn't a friend
To call all her own
No, she sits in the corner
And plays all alone.
She stares out blue eyes
And the hunger shines through
She wants to be normal
And do what normal kids do.
No one tries to look past
All the pain she displays
She's stuck in a chair
For the rest of her days.
They are afraid of the scarf
Wrapped around her head twice.
They're afraid of the cancer
They might catch if they're nice.
So, her eyes become duller with
Each passing day
And she sits in the corner,
Watching the rest of them play.
She'll slowly become weaker
Her bones will show through
And any chance you had of knowing
Her, you can strongly bid adieu.
No one took the chance to know her
No one stopped to take a look
They just glanced at the cover
And never opened up the book.
by

Poetry
2 - 36) :thumb68568435: by

Prose
2 - 38)
Pygmalion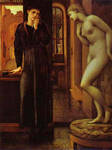 Finished commission: The Statue is done.
The artist dusts his hands,
stares at his creation
to find a beauty fixation
within his stone.
                "It must be known
                within my stone
                there is beauty!"
Outside the villa walls,
In every street
  Statues do greet
     on their stone feet,
Yet it is this artist's feat
To make his breathe, and his alone.
                It is thus known the beauty
               
by

Poetry
2 - 78)
The Truth Will Set You FreeThe Truth Will Set You Free
The fire crackled softly, orange and yellow curling in upon themselves, alternately giving off then pulling in waves of heat. The surrounding group didn't seem to notice; they occupied themselves with thoughts of staying warm, of food that was still cooking, and of the darkness barely kept at bay. Interaction was kept to a minimum, but for good reason; talking was a painful invitation to bitingly crisp air, movement became a gamble on how much heat would be lost.
I sat apart, observing them for a moment out of curiosity…not that they would've noticed me in any case. There are some things one doesn't want to see and so those things are invisible. Delusional, I know…but if there is one thing humanity excels at, it is living in a constant state of delusion, not that my kind are truly any better.
~ ~ ~
I didn't attend the First Gathering, never mind that I wasn't invited. N
by

Prose
2 - 95)
Moonlight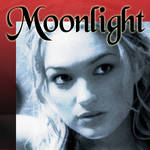 She gazed out into the dark of the night. The entire sky was littered with stars, as if someone had spilled a bag of crystals across the horizon. However, the stars did not catch her attention. Her shining eyes lingered on the beautiful orb, shining powerfully in the midnight. The moon was full tonight, and seemed to take up half of the sky with its presence. The moon appeared not white, but a more powerful diamond shades that shone with a passion through the dark. It showered its radiance upon the earth with a powerful smirk at its own authority. The moon controlled not only the tides, but also peoples' souls. And with a masterful existence, the moon was beautiful. A gorgeous creation that shared its' beauty freely for the entire world to see. It gave freely its light and its magnificence, and everyone was free to awe at its absolute splendour. It lazily stayed afloat in the sky, arrogantly shining almost for the mere finery of itself. The moon was the majesty
by

Prose
2 - 98) :thumb70537292: by

Prose

Photomanipulation :
2 - 20)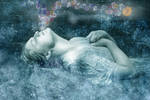 by

2 - 44)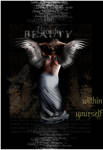 by

2 - 48)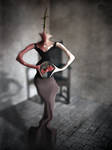 by

2 - 55)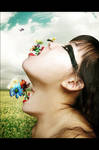 by

3 - 60) :thumb70001841: by

2 - 69) :thumb70250058: by

3 - 88)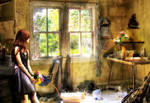 by


Other Digital :
2 - 24)
by

Vexel
2 - 52) :thumb69583301: by

Paintings & Airbrushing
4 - 62)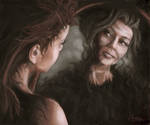 by

Paintings & Airbrushing
3 - 74)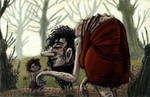 by

Paintings & Airbrushing
2 - 77)
by

Drawings

Traditional :
3 - 10)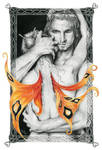 by

Drawings
2 - 41)

by

Drawings
2 - 68) :thumb70235476: by

Paintings
4 - 76)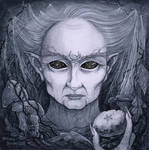 by

Paintings
2 - 80)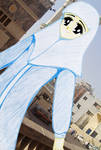 by

Mixed Media
Are you Ready for a Fantasy Calendar?
:shop1853928: