.find me.
Goodies For You | My Stock | CafePress

.services.
COMMISSIONS | Trades | Get Icons & Stamps!

.contests.
Complete LIST! | Features

.dA news.
My News Articles | Fight A.I.D.S.! | Cancer Awarness! | dA Loving Day

.some love.
Show your Love | Clubs & Supports | French Music | Ayrton Senna | l'Abbé Pierre

.features.
Index | Goddesses | Cats | Butterflies

.support me.
dA Store | Prints | Postcards | 2008 Calendars | Quotes Calendar | Cafepress | Make a Donation

.t.o.s/t.o.u.










:thumb88245145:
Some of the Artists & Deviants I support






























:thumb69779270:

:thumb55526884:










:thumb21244691:
:thumb63673411:





You don't have a stamp (and so you're not appearing here) then ask
me here to make you one for free : GoodiesForYou
Clubs where i'm an admin

I'm an admin for these clubs :





To see all the clubs where i'm a member and that i support see under!
Advised Communities
Communities or clubs are very important, they are a tie between us, give you more space on dA, bring you ideas for new creations and give you advices on new technics, supports & tuts.
Here are my faves!
** please note that i don't belong to all these communities, i devwatch them all because they allow me to discover marvelous art! But i belong to 80% of them

**

Beliefs Communities
:

















Causes & Support Communities
:















dA Related Communities
:


hq







Style Communities
:
















Art Communities
:
































Traditional Art Communities
:





Photographies Communities
:





























Artisan Crafts Communities
:








Literature Communities
:








:



And
:
:ivonfrenchconnexion:





Some of my prints...
Are you Ready for a 2008 Fantasy Calendar?
:shop1853928: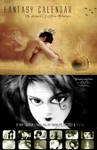 :shop1875903: :shop1550651: :shop798971: :shop1621315:
:shop1030060: :shop1027563: :shop1001088: :shop1004667:
.previous calendar available for this year also!.
:shop453990:
Check out more here :
karemelancholia.deviantart.com…
Commissions
--I'm Available for Commissions--
Do you want a portrait of Yourself in a fantasy way with vivid imagination?
View more informations about it HERE!
--Je suis disponible pour des commandes--
Voulez-vous un portrait de vous-même de façon fantastique, magique?
Pour plus d'informations voyez ICI!

•:*´¨`*:••:*´¨`*:••:*´¨`*:••:*´¨`*:••:*´¨`*:•

I've always created in my soul,
in my alive and living dreams.
I've a melancholical soul...
i wander away and here.
maybe.
maybe you'll cross my path,
one day, or another.

. w a n d e r i n g s o u l .

•:*´¨`*:••:*´¨`*:••:*´¨`*:••:*´¨`*:••:*´¨`*:•



My gallery is Copyright ©2006-2007
Wandering Soul. All rights reserved.
All the materials contained in my DeviantART
gallery may not be reproduced, copied, edited,
published, transmitted or uploaded in any way
without my written permission.
My images do not belong to the public domain.
Please read the Etiquette Policy and respect it!