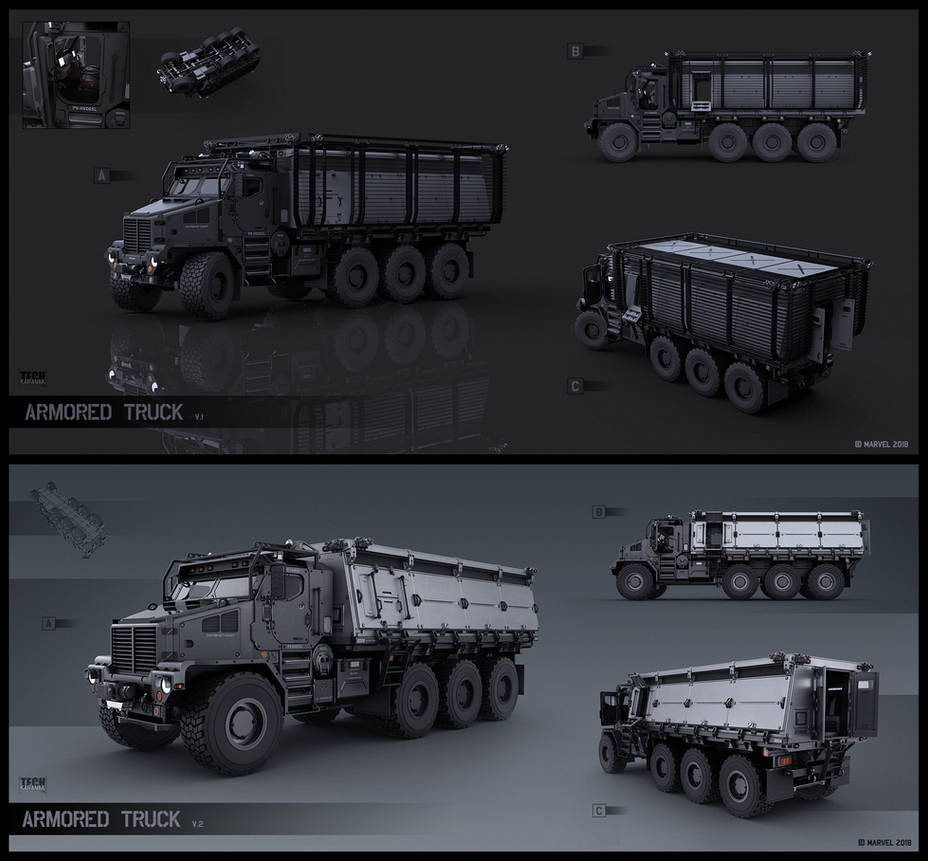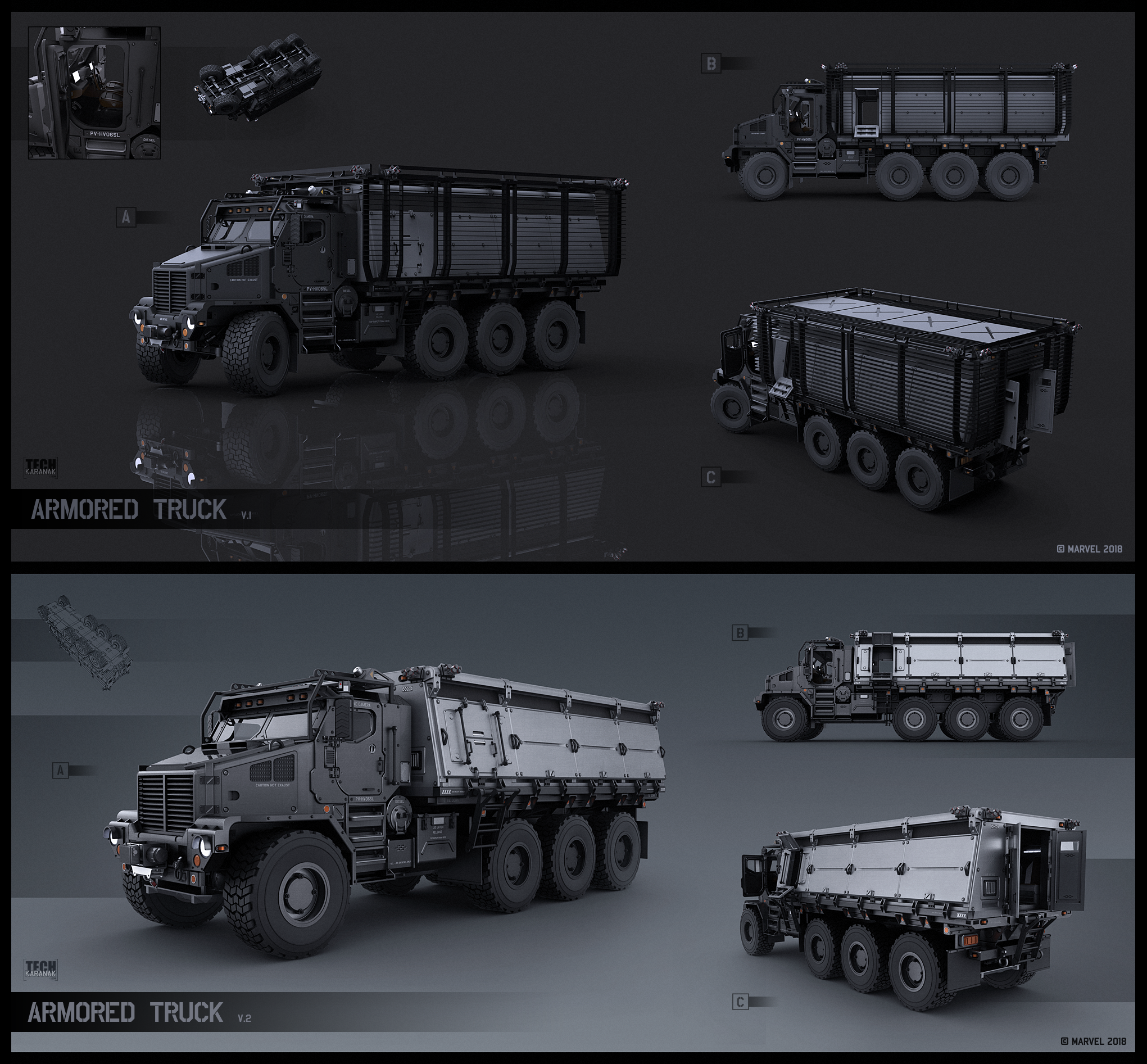 Watch
In 2015, I've been contacted by Insomniac to design assets for the action sequences in the new Spiderman. Three years later, and here they are.
In-game model based on the second variant was made by Alexander Lortkipanidze: www.artstation.com/artwork/nov…

Stick a 50. Cal on it and I'll take it.
Reply

Слишком низко крыло расположено над передним колесом, - ограничивает ход подвески.
Reply

Nice i could use a truck like that.
Reply

Nice! I love it!

Reminds me of the MTVR with the armored infantry compartment.
Reply

All of your equipment is not only very well designed; your designs would actually be practical designs as real life equipment.

Very well done.

Reply

Reply

Reply

Reply

Reply

Would have preferred a top down angle
Reply

Reply

Awesome.

Reply

Wow, you're really popular amongst game developers.
Reply