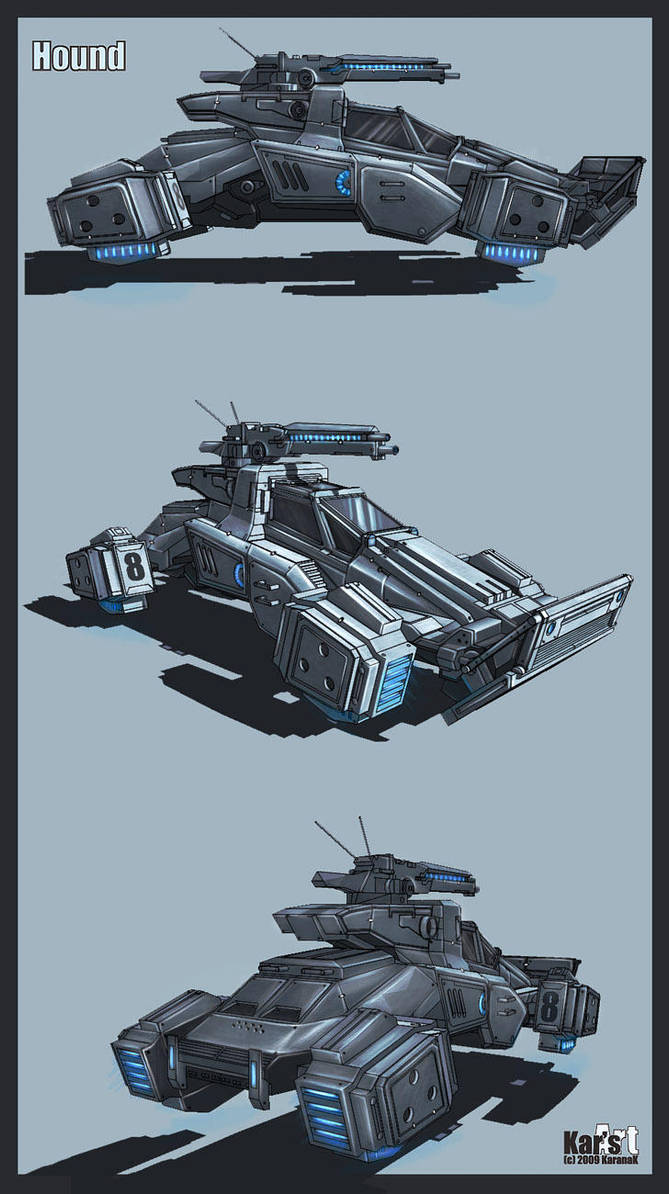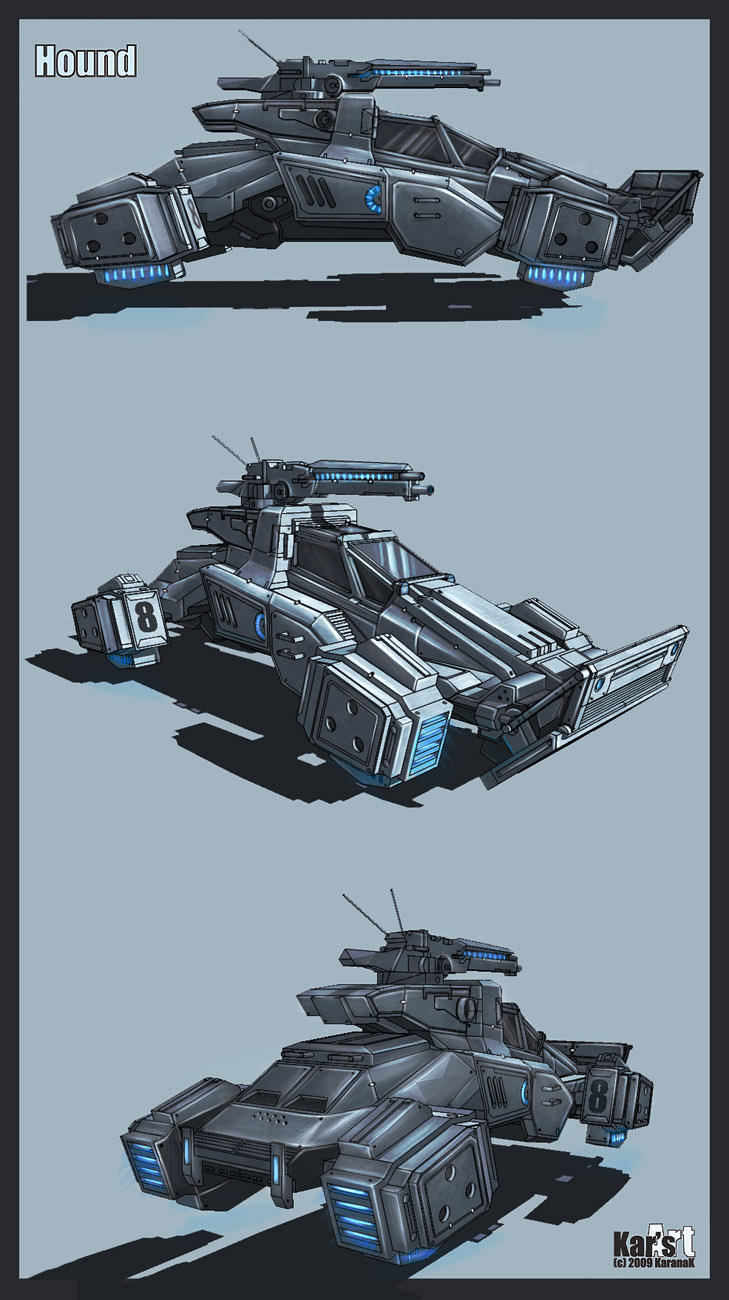 Watch
General vehicle design concept
Hover-platforms using electro-magnetic mechanism situated in the lower part of the platform, and used to move over the terrain. Allows the vehicle to reach high speed, good control and maneuverability. Agressive and rapid-looking forms are used in the design. The pilot is deeply inside, so there is no cockpits, no observational windows and so on. The main weapon technology is gauss cannons of different calibers. Also, becouse the technology of our game world are very high, any hover is piloted by a single pilot.

Hound
light hover, armed with 10-mm cannon that haves an shooting angle of 180' horyzontaly and 40' vertically. Fast and easy to
maneuver, the Hound haves a light armor. Mainly used as a personal off-road transport traveling betwen cities. It size can be compared to a 4-seat car.