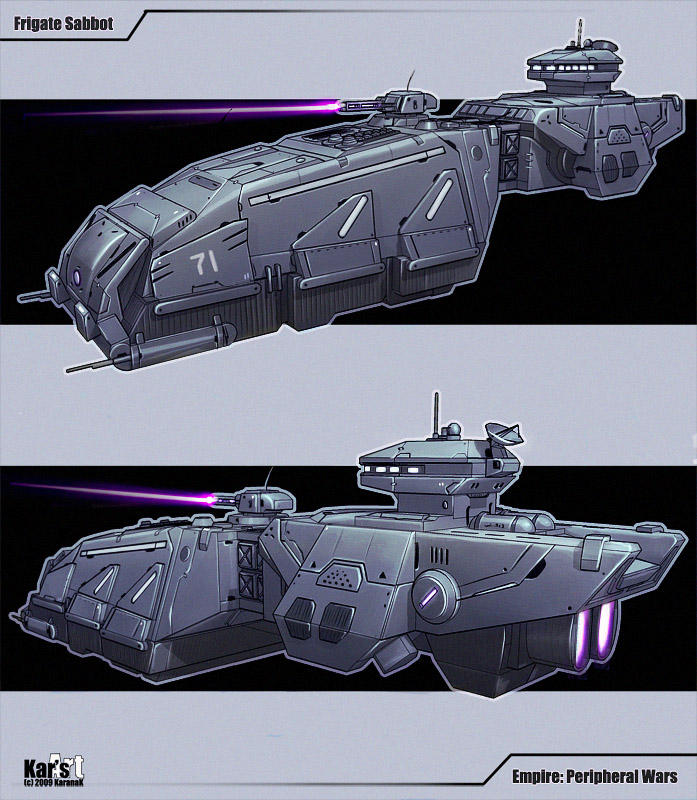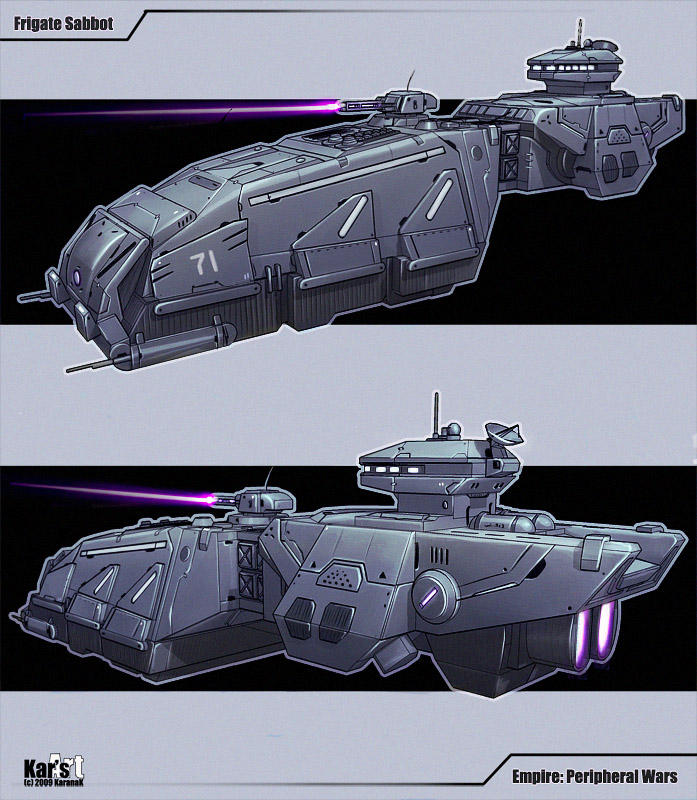 Watch
Sabbot
Class - Frigate
Speciality - Corvette Hunter
Length - 150m (almost like a corvette, a little bigger)
Weaponry - 1 high precision blaster cannon - highly accurate weapon, with a longer reach. It has a long reload rate and high projectile speed, combined with high armor- and shield-piercing rate, does a big damage per shot and can easily damage equpiment on target ship.
Information:
The Sabbot haves powerfull engines, balanced with a weak shield - however, the shield battery is better than average. The ship itself is, basically, built around it's cannon - it's main tactic is hit'n'run. The hull's armor is powerfull only in the frontal zones. While in combat the frigate tends to move quickly, it's long but narrow shape make the ship a hard target for larger vessels.
It's not advised to use the Sabbot against big ships becouse the low fire rate of it's weapon, and the overall weakness of the shield, thus the frigate can't stay under fire for a long time.