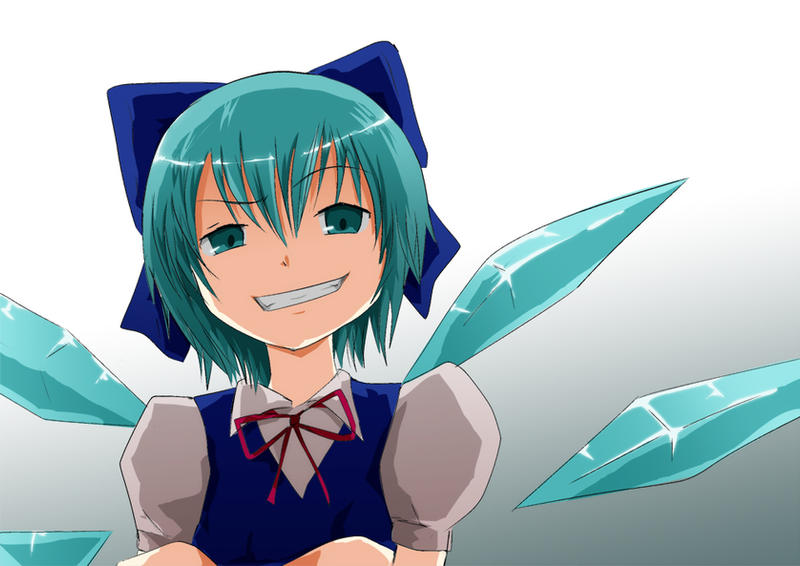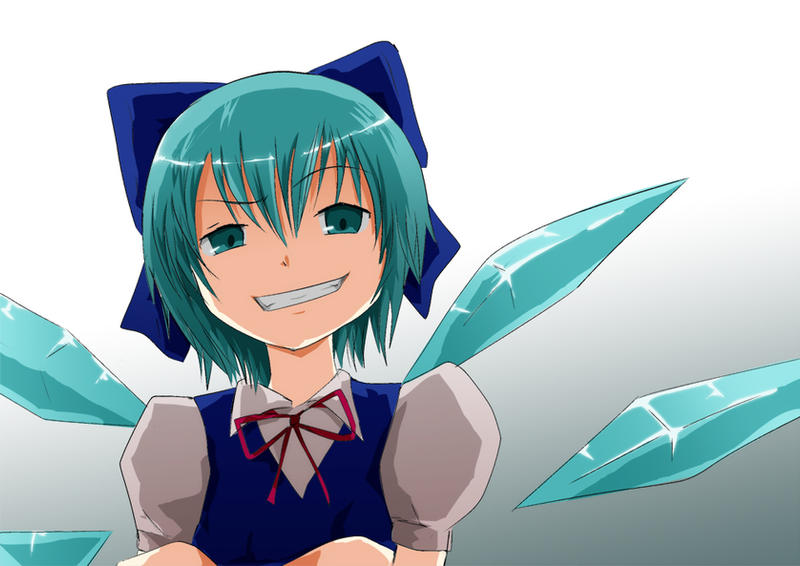 Watch




So she's the first character of Touhou I've ever done the art digitally 9__9;; so you must be proud, Baka! the really first touhou character who I draw is Rumia, I'll make it digital art soon..
Today's the 9th of September, and it's 2011
in GMT+7 time, it's already 9th september so yeah~
2011 --> 20 minus 11 = ⑨
so today is another STR⑨NGEST day!

Hey, little girl. If you are the strongest, try to look more badass!

I love draw smirking girls!
btw which one is the true title: Beloved Tomboyish Girl or Beloved Tomboyish Daughter?