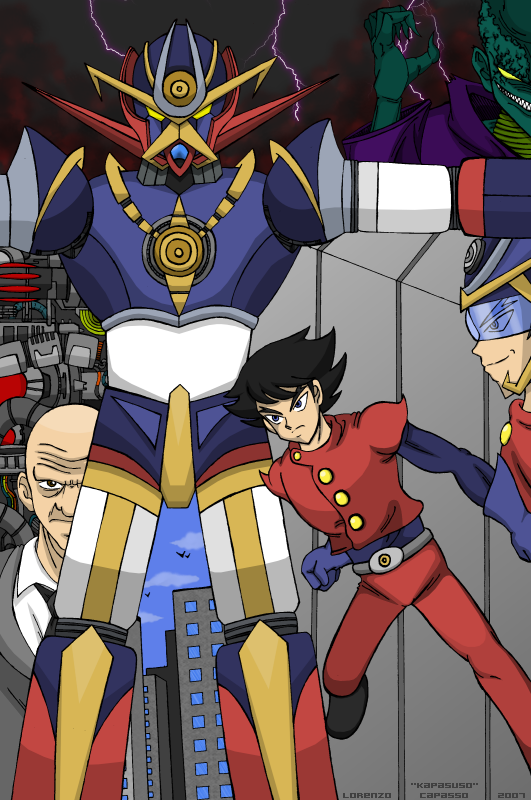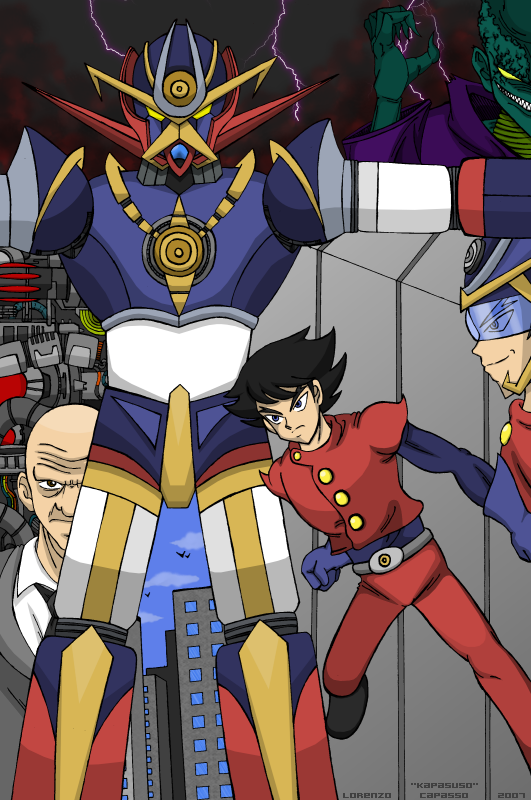 Guttler X!
Il Guttler X è un robot creato sul forum di GoNagai.net raccogliendo idee dagli utenti.
Quello che vi mostro sopra è il risultato dei miei sforzi per rappresentare il robot che riprende l'idea sviluppata, e alcuni personaggi di mia fantasia.
Il disegno doveva partecipare al contest che ha avuto luogo sul forum, ma per motivi che non sto a spiegarvi, non ci sono riuscito... -__-

Guttler X!
Guttler X is a robot created on the italian forum of GoNagai.net.
The picture showed up is the result of my efforts in order to represent the robot that resumes the developed idea and some characters.
The picture had to participate to the contest on the forum, but for reasons that I am not here to explain to you, I will not take part of it... -__-

Bel tratto e ottima colorazione!

Reply


Looks awesome!
Reply

Bel lavoro, mi piace molto la colorazione. Anche i personaggi e il robot, molto "Nagaiani". Bravo.

Reply

Grazie Demon!
Il robot si...ha qualche cosa di nagaiano...ma per i personaggi invece ho provato ad emulare lo stile di ishinomori

Reply

Effettivamente avrei dovuto guardare meglio, il viso non ha quel "non so che di Nagai"...mi ci vuole un tuffo nei manga di Ishinomori...tra l'altro non vedo l'ora che Cyborg 009... :Q_
Reply