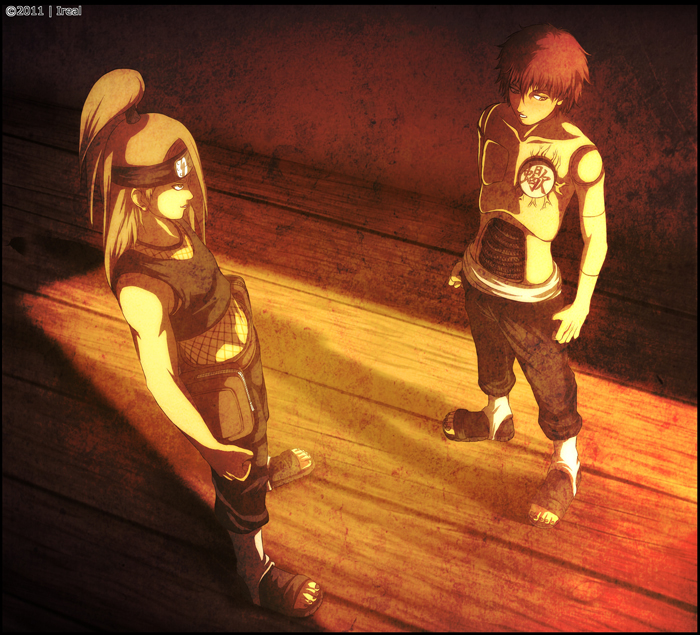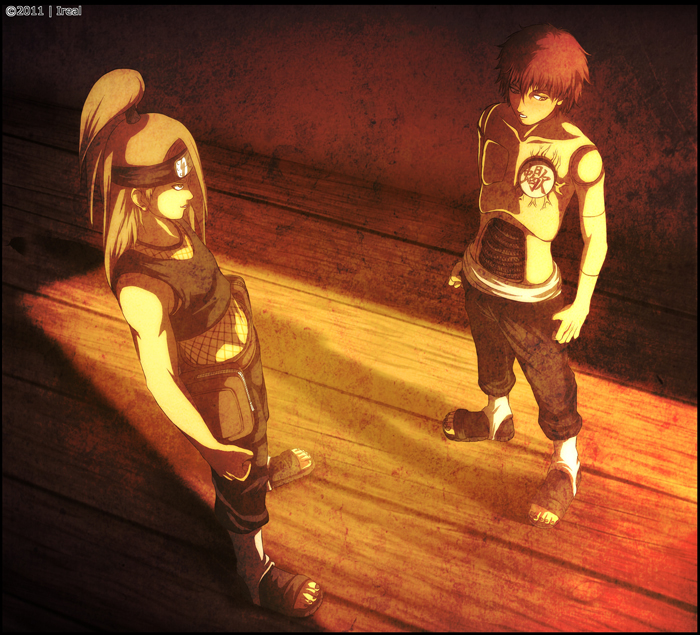 Watch

Follow me:

BEST Akatsuki team EVER! = D
When I finish few exams on febraury 2nd I'll reopen commissions = D



My COMMISSIONS Info

[link]



---
(Deidara and Sasori) Naruto © Masashi Kishimoto
Art © Ireal
<div align="right">

DO NOT USE MY ART WITHOUT PERMISSION!


NO USAR MI ARTE SIN PERMISO!
Este trabajo es mas que excelente!!!, la composicion es muy equilibrada no solo en las figuras sino tambien en el contraste de luz y sombra, los colores terreos le dan una imagen un tanto seria y la perspectiva semi-aerea es muy buena sin mencionar la textura claro ke como todos tus trabajos da un realismo tan peculiar ke mezcla la "animacion" con lo natural, realmente me parece un magnifico trabajo como los que siempre nos ofreces y estoy mas que segura seguiras dandonos!!!! sigue asi ireal >w<
Es la primera vez que doy una critica y realmente nunca me habia animado pero cada ke veo uno de tus trabajos pienso ke es algo ke no puedo dejar pasar, comentar lo buenas y dedicadas que son cada una de tus obras.

The Artist thought this was FAIR
164 out of 183 deviants thought this was fair.
I think the gazes of the characters greatly attribute to the emotionality of this picture, rendering Sasori being a bit ashamed by him escaping Deidara's view, anyhow this turns him cuter. The characters are done in the right proportions, all details are included here, for example Sasori's puppet body. Just to mention I think you also considered their height (<170cm).
An interesting perspective has been chosen, making this picture special, the shadows are drawn well, in a manner which I personally enjoy.
The chosen colors all are warm, the lighting is golden, and strengthen the affection displayed here. Me, I really like the effect of this golden light.
All together this is a truly wonderful artwork demonstrating love in a beautiful manner. I hope you'll never quit doing art of them

!
The Artist thought this was FAIR
4 out of 4 deviants thought this was fair.