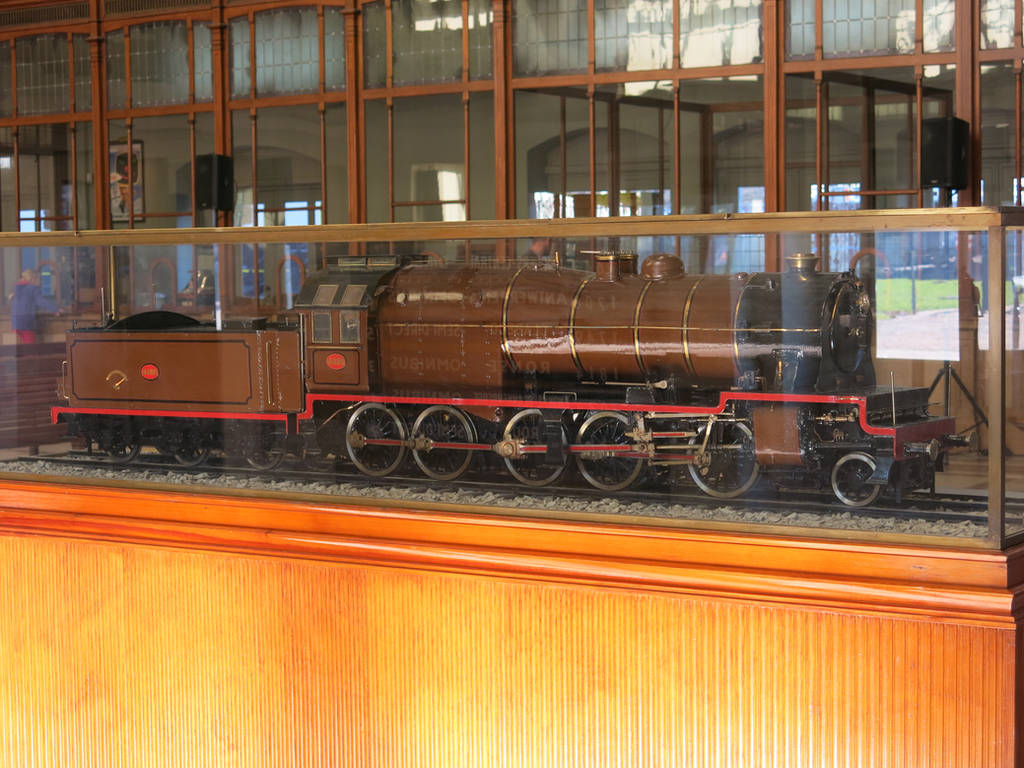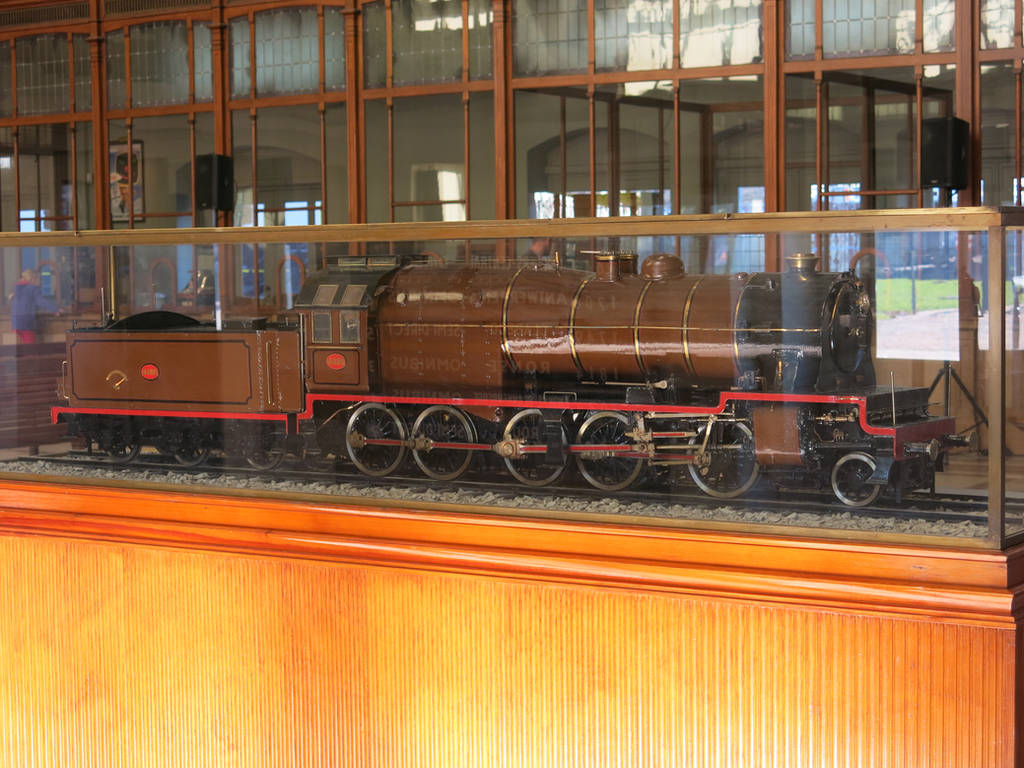 Watch
Schaarbeek/Schaerbeek station - TrainWorld, October 2nd 2015

The most powerful European freight locomotive of its time, the Type 36 was one of the pair of designs which the Belgian railway engineer Jean Baptiste Flamme remains most well-known for. With 136 units being built between 1909 and 1914, the Type 36, which weighed in at 104 tonnes (tender not included), was intended as a heavy freight engine for use on all lines, including the steep Namur-Luxembourg route. However, their career was curtailled by the Second World War: the surviving Type 36s were put aside in 1947 - replaced by the newly-built Type 25 (DRG Class 50) and Type 26 (DRG Class 52), and ultimately stricken from service in 1951.

Engine 4400 is shown in its "Etat Belge/Belgian State" livery of the Interbellum.