I usually enjoy the daily deviations (dds) no matter what category of art they are.
Most they are pieces of high technical and creative standards.
Sometimes I disagree with the selection of the dds, but always of pure subjective reasons like taste and likes - And that give me no right to challenge or complain about the specific selections.
My only general complaint about the dds is, that if you ever have doubts about what is the trend and mainstream right now... well, then check out the dds!
Put in other words: The dds to often represent the conservative middel of the road pushing away originality in terms of the innovative, the edgy, and the new.
And this is said by an artist who is not on dA to revolutionaise art industry, but humble to seek inspiration and develop my photo skills!
But exactly the inspiration-seeking-part sometimes make my look on new dds very fast... More and more often I feel that - after only two years on dA - I've "seen it all" when it comes to dds.
Personally I think dA should introduce a cross-genre dds' category devoted to innovative, exploratory and challenging art, since I honestly think the existing dds' categories to much seek a popular consensus within the different categories of art...
And... NO!... When talking of this new category of dds I don't mean a de facto category for small or uknown artists!
Popular and wellknown dA-artists and the pretty big pool of X0.000 pageviews artists' also make pieces of art falling outside the road of dds mainstream, but still worthy of generel recognition.
And... NO!... This is not bashing or trashing of existing giver and receiver of dds!
I fully recognise the artistic quality and vision of the pieces and also the craftmanship needed to create them, but seen from a community point of view I think a category operating due to the described criterias could increase artistic originality and development on dA.
A specfic incident nailed my opinion in this case.
A newly granted dd was a photo taken on a place in my home city. Again, I have no reason to criticize the specific selection of this dd - But because I always often have searched dA for new pieces related to my city, I could not help feeling that I had seen this dd dozen of times before.
I did a little research and I was quite right - The exact same motive came up several times. There were small variations in shooting angles, cutting of the pic, exposure, color grading etc., but basicly the same picture.
I couldn't help feeling a little "... no, not again...".
On dA we are so many artists exploring and using the same techniques, tips & tricks, sources of inspiration, "golden rules", do's and don'ts and "basic rules" related to the specific category of art we are occupied with, that many pieces will end up look alike without us having any intention of being copy cats.
And the tendency of popular mainstream in the selection of the dd (sorry, that I repeat myself again - dual irony

) is a part of it.
But the sum of this is inertia and creative repition slowing down the artistic development of the community as a whole... I truly think that a dd category featuring and celebrating the truly unique and original, stepping aside the common perseption of good and bad, can be a help to promote development.
Last, I will bring you the pics from the incident I mentioned above to bring out my point.
I will not reveal which is what - I'll just let you know that;
1 pic was upload more than 6 years ago.
1 pic recently got a dd in the category "Wallpaper"
1 pic have just above 1.000 views
1 pic was post-processed intensively
1 pic was taken using a fisheye-lens
1 pic was shot just after a Coldplay concert
and 1 pic was uploaded just the other day
Go explore yourselves!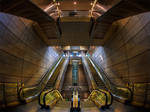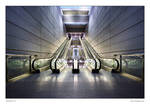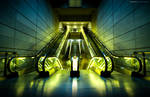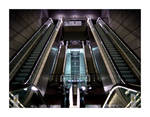 :thumb161303366: