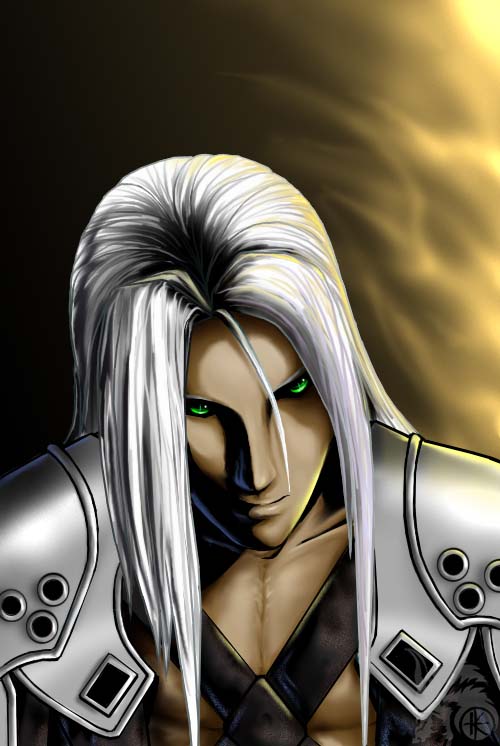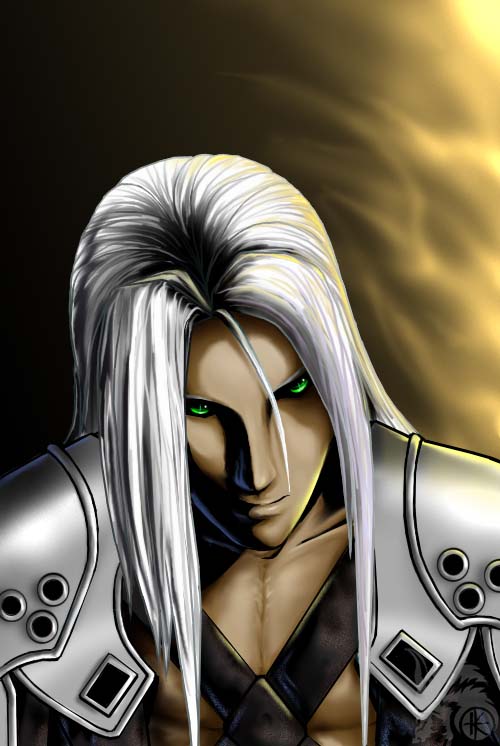 Watch

And this is what happens when Kanina is left alone in a room with only picy's of Seph to keep her company. LOL!
I think I got his outfit a bit wrong

References used. O_O Omg I actually used references

Maybe that's why this actually looks like Sephiroth lmao.
When I first started out drawing this I really liked it, and was fairly proud of it….but then….it hit me….I DREW IT TOO FREAKIN' SMALL!

So tonight I went back to it, and redrew it X___X;;;;; I thought I was ganna go mad

But anyway, I didn't

And I like how it came out. Well 'sept for a few things…like the hair. It's just driving me crazy for some reason. It looks off..

Edit: I fixed a few things that were pointed out to me. So it should be at least a little better than before

Though his hair still bugs me. I can't seem to get it right :/
Oops! I just realized I never drew the collar of this jacket thingy

No one will notice

mwahahah