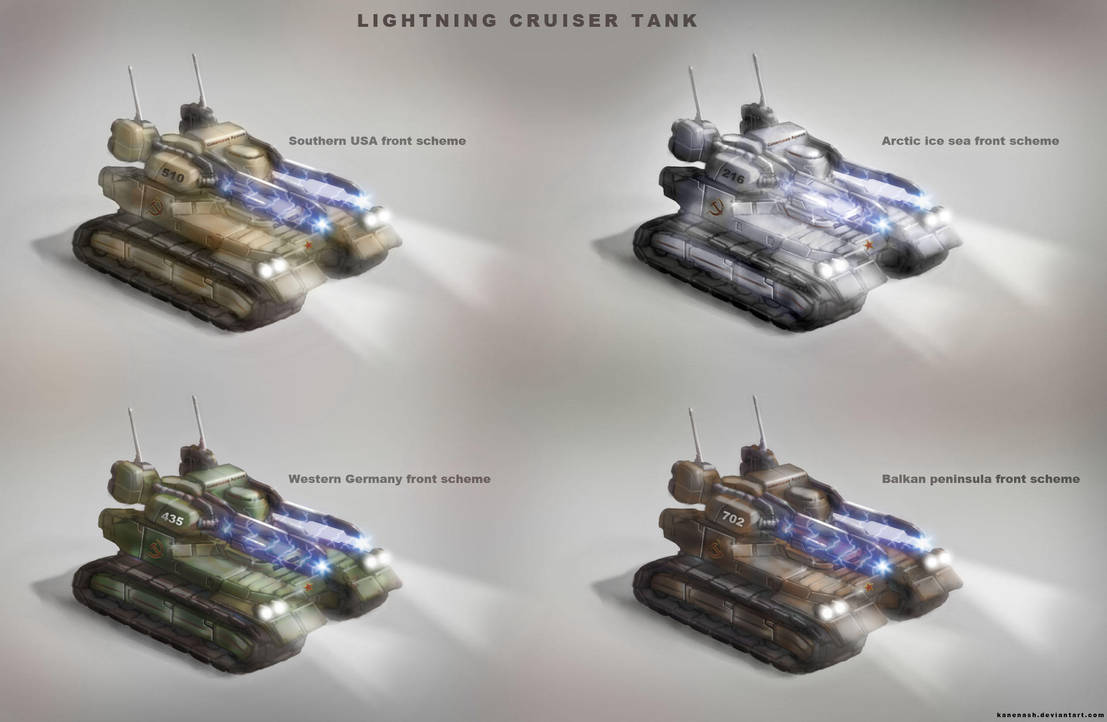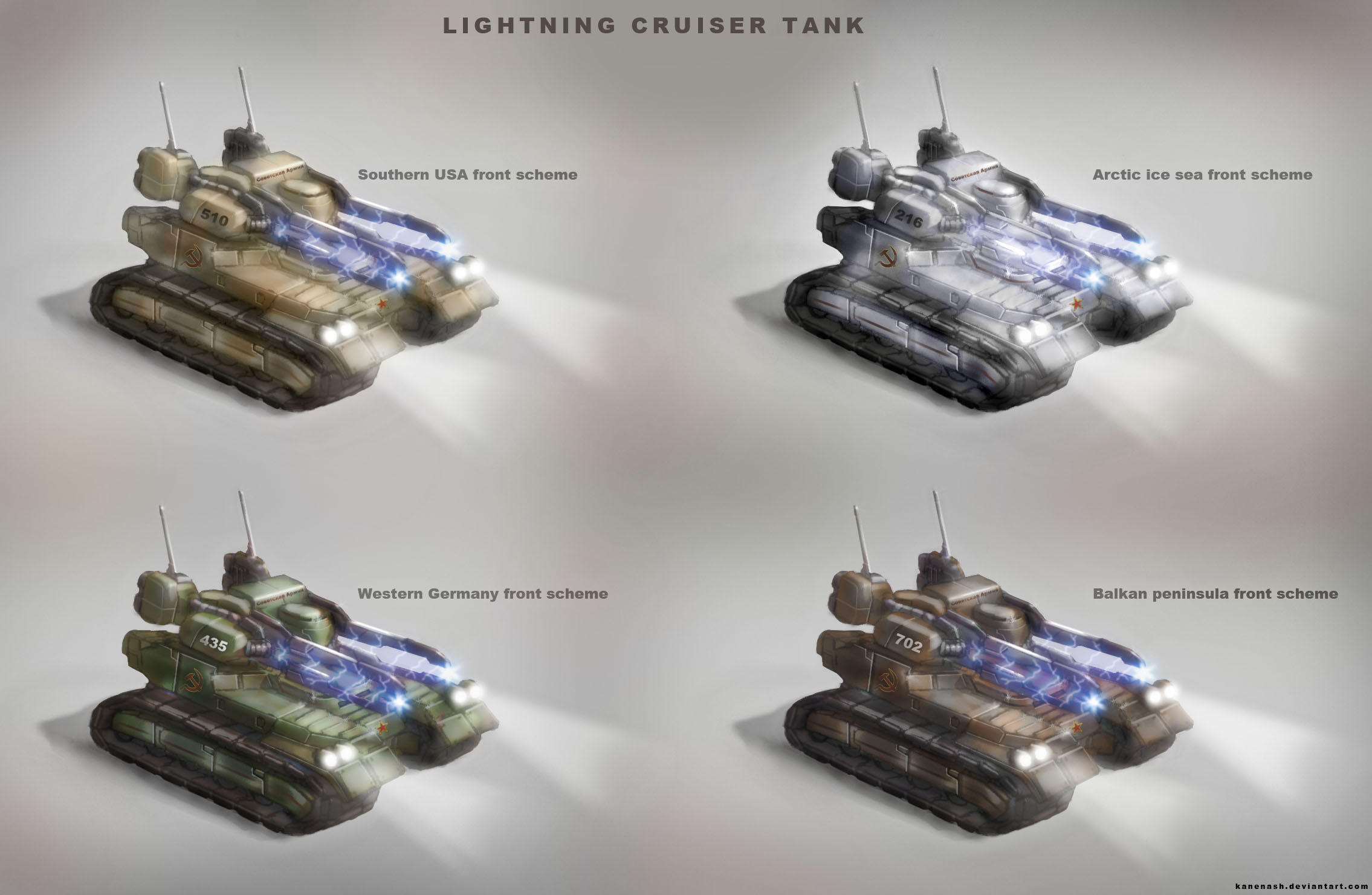 Watch
This is a more "realistic" approach of the classic tesla tank.
The Lightning is one of the new experimental soviet tanks focused in the use of directed energy weapons, armed with 2 powerful Tesla-Petrov capacitators, this vehicle is deployed to exploit weak points across the front, its strikes can produce lightning arcs which excel at decimating infantry and light vehicle formations, while also slow down enemy mechanical units, an ability which can be both used to ensure fast enemy units cant escape or give the Lightning precious seconds to slip away from stronger opponents.
The Lightning can overwhelm their systems in order to generate a powerful electromagnetic pulse capable to knock out electronic systems, something particularly effective against NATO unmaned vehicles and tier 3, while tier 1 and tier 2 suffer minor effects like a decrease in accuracy and detection capabilities, this EMP leaves the Lightning temporaly unarmed too, but it's fuel based engines are mostly mechanical, allowing the tank to mobilize even on the event of a EMP.
Given the complexity of the electric weaponry and the necessity to keep a high mobility the Lightning is not as heavily armoured as other soviet tanks and more vulnerable to enemy fire, nevertheless it's an excelent option when dealing with weak enemy positions and light unit formations, also it's very valuable when fighting against tier 3 units, being these particularly vulnerable to EMP.
And as ever guys and gals your donations are very welcome:
www.paypal.me/kanenash