Please visit my tumblr:
Kitsune Den
I always follow back! (if you're following me, and I'm not following you give me a nudge)
I'm always looking for art of my OCs- comment if you're taking commissions or know someone who is!
---
Wow, almost 20K pageviews? I know that's small potatoes for some people, but hey I think its kind of impressive. Especially considering my meager little gallery. But anyway, if anyone cares enough to screenshot and send me the 20,000 page view I'll do alittle something special. You can choose between:
- 400 DA points
- a 3 - 5 page ficlet (we'll have to work together on a fandom I'm familiar with)
- an artist feature for a minimum of 2 weeks
-------
In other news: My first feature tag!
Be one of the first 15 people commenting on this journal entry, and I will put your avatar and three deviations that i will personally select from your gallery in this "Share the Art" feature. It does NOT have to be traditional or digital illustration! Sculpture, photography, poetry, fiction...anything art!
IMPORTANT
: If you do comment, you're expected to do the same in your own journal; putting me on the first place, completing the list with 15 other people.
The idea behind this is NOT to (just) get a free feature, but to help spread art and artists around for everyone. So why not check out the artists on other peoples' list?
1.

:thumb194617572: :thumb212109010: :thumb194977414:
2.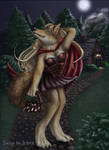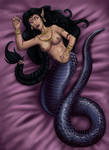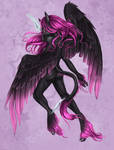 3.

:thumb214544178:
:thumb111611407:
4.

:thumb210406221: :thumb180178474: :thumb193665233:
5.
6.
7.
8.
9.
10.
11.
12.
13.
14.
15.