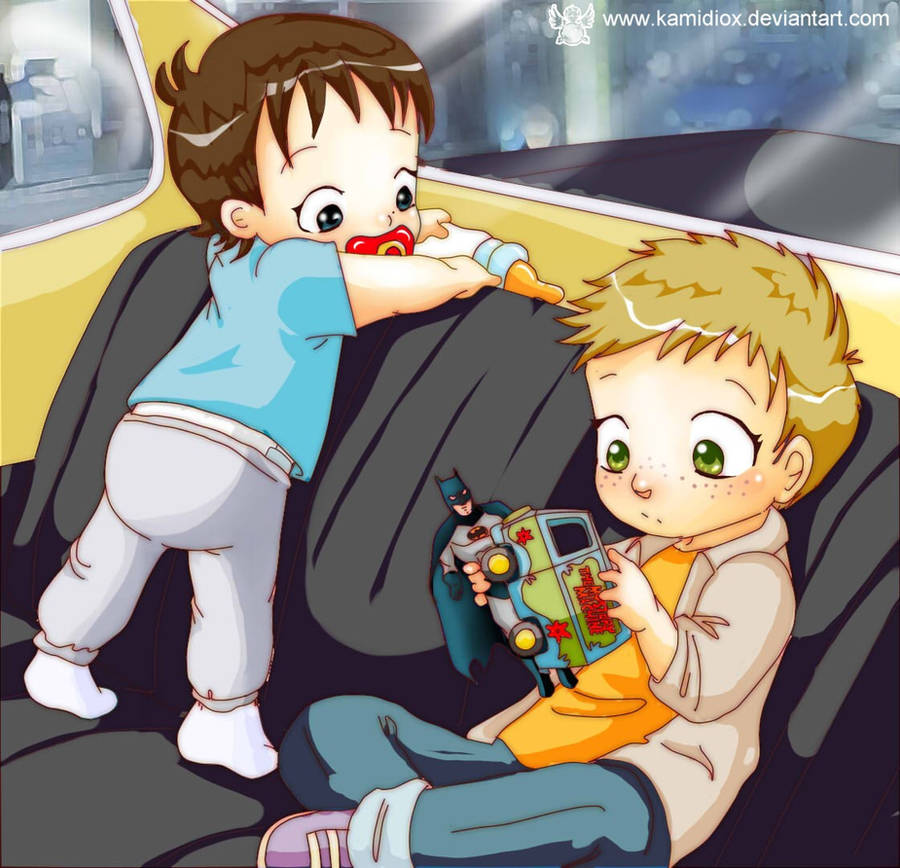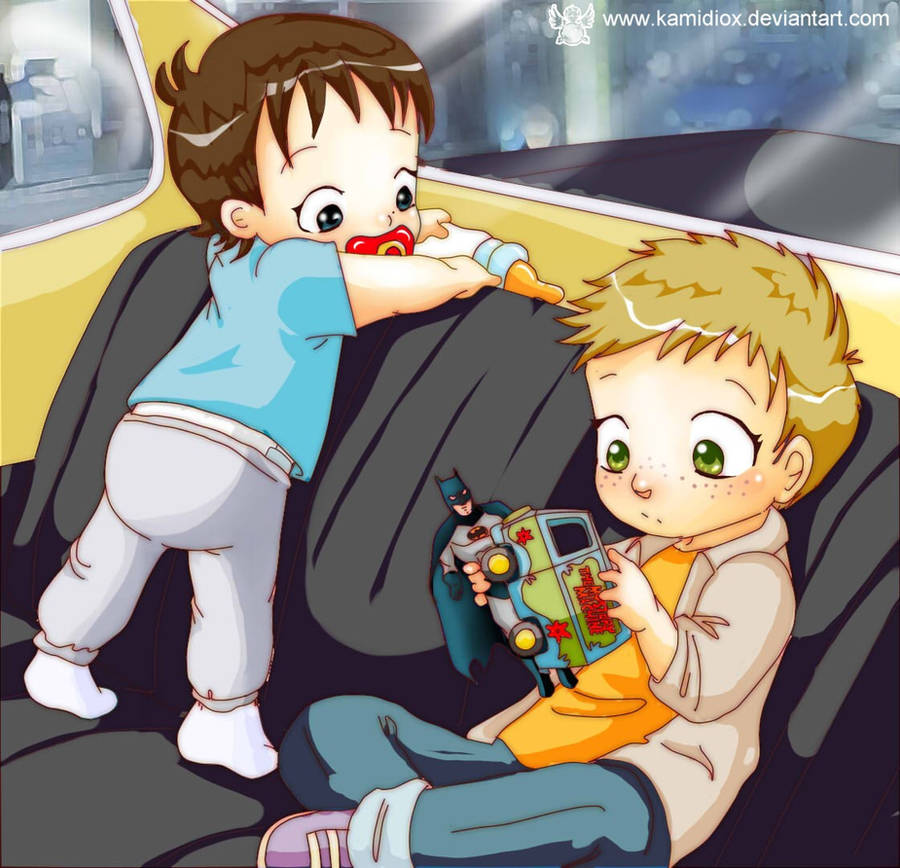 EDIT: I GOT A FANFIC!! I Forced

and she did a fanfic!!!
[link]
GO AND READ IT!!!!
Contest Prize for

; she wanted me to draw a Weechesters pic and I was dying to do this, because all we know they passed long hours waiting in the backseat. So, hope she likes it!
----------------------------------------------------
EDICION: TENGO UN FANFIC! Obligué a

y ella hizo un fanfic!!!
[link]
(solo en ingles, sorry) TIENEN QUE LEERLO!!
Este es el premio para

; ella queria que le dibujara a los weechesters y yo me moria de ganas de hacer algo asi, porque todos sabemos que pasaban largas horas esperando en el asiento trasero. Espero que le guste!