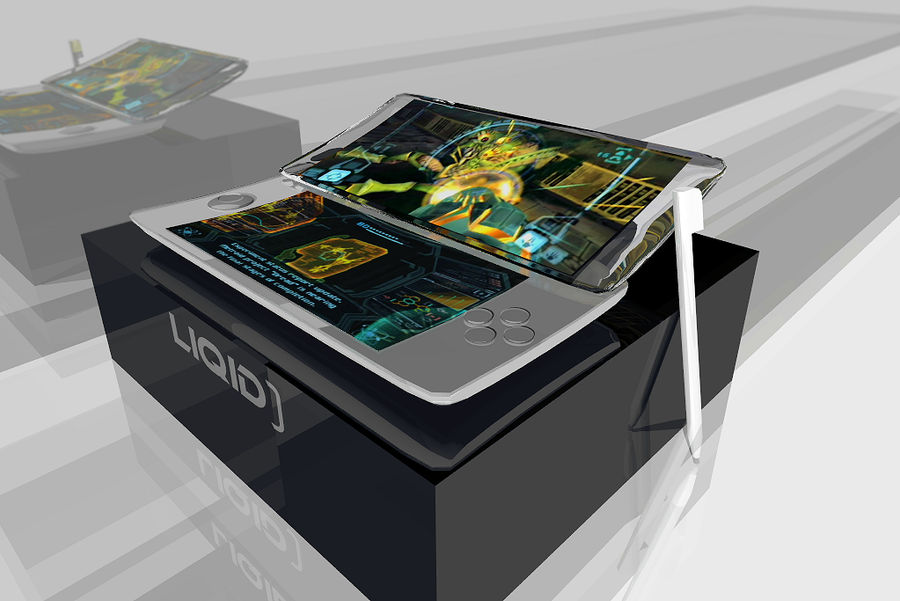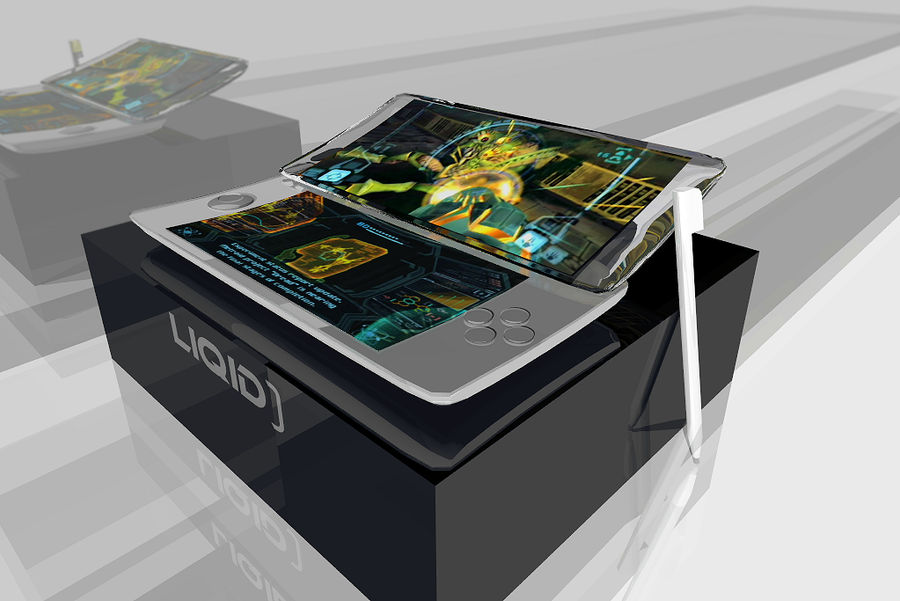 Watch
This is the 4th gen DS how I imagine it (slidable, so you can use the top-screen only).

Made with Anim8or (ART Ray-Tracer)

...awesome, except where'd those start and select buttons go...?
then again, if its a touch screen then that explains it
like the name

Reply

This would be so awesome. XD

By the way, at the bottom of the stylus there's part of the surface reflection over the tip. Is that intended?
Reply