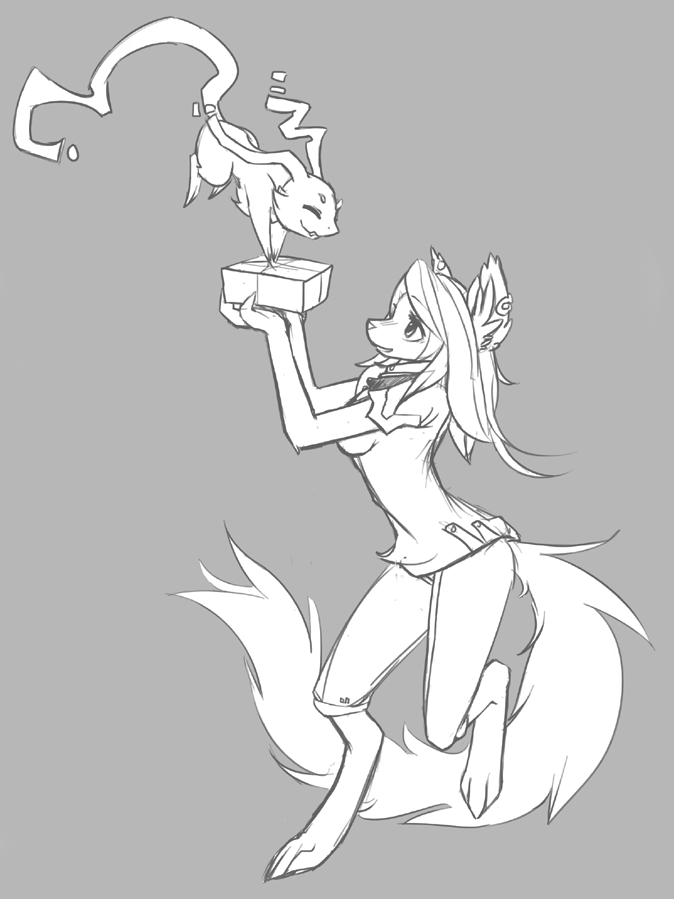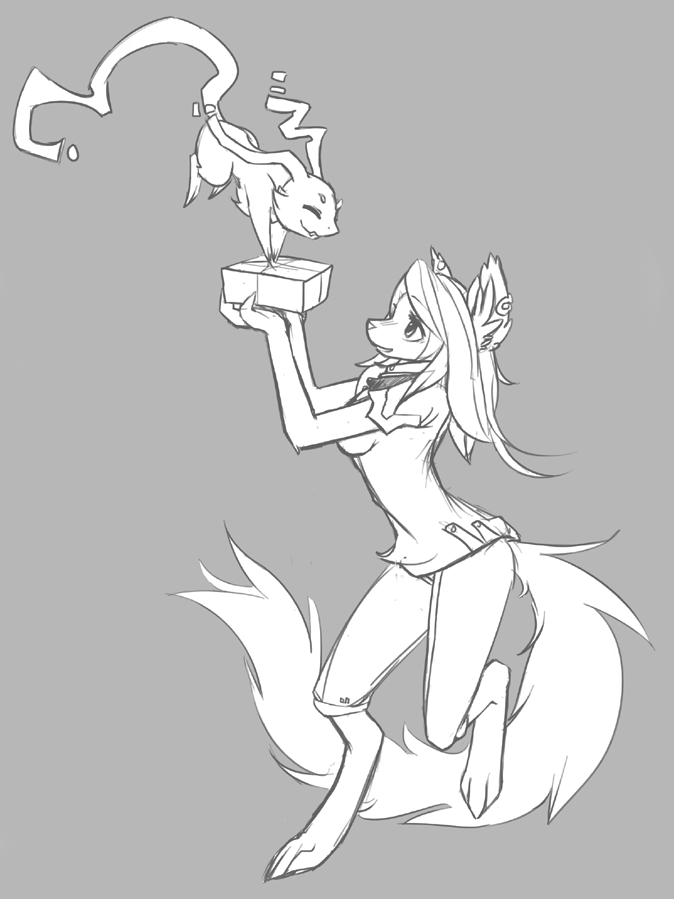 A little sketch! I would've colored it but.. it doesn't seem interesting enough

Listened to Anamanaguchi's "Endless Fantasy" while drawing this:
www.youtube.com/watch?v=euTyRh…
[Edit]
Colored Version can be found here!

Reply

Reply

Really enjoy your sketches. You've got a nice style. Keep up the good work!
Reply

What's the creature on the box?
Goooosh I love this a lot!!!! Too adorable!!!!
Reply

Impressive as always

Reply

Not interesting enough, oh really. Multiverse bro! you have so much potential to try new things everything you do is interesting enough.
the black and white quality does give it a place all its own though.
good job per-usual
Reply

Hey thank you

! I was trying to figure out a good background but I couldn't think up a scene... also I'm bad at backgrounds

Maybe next time I could do a full picture for once

Reply

You could have done a porch or front door etc. Still looks kewl regardless, remember you are interesting and have so much multiverse bro.
If you wouldn't mind me asking something from you. kinda wish to see you do a full detail body pose and kinda ref sheet of
Naoki
Reply