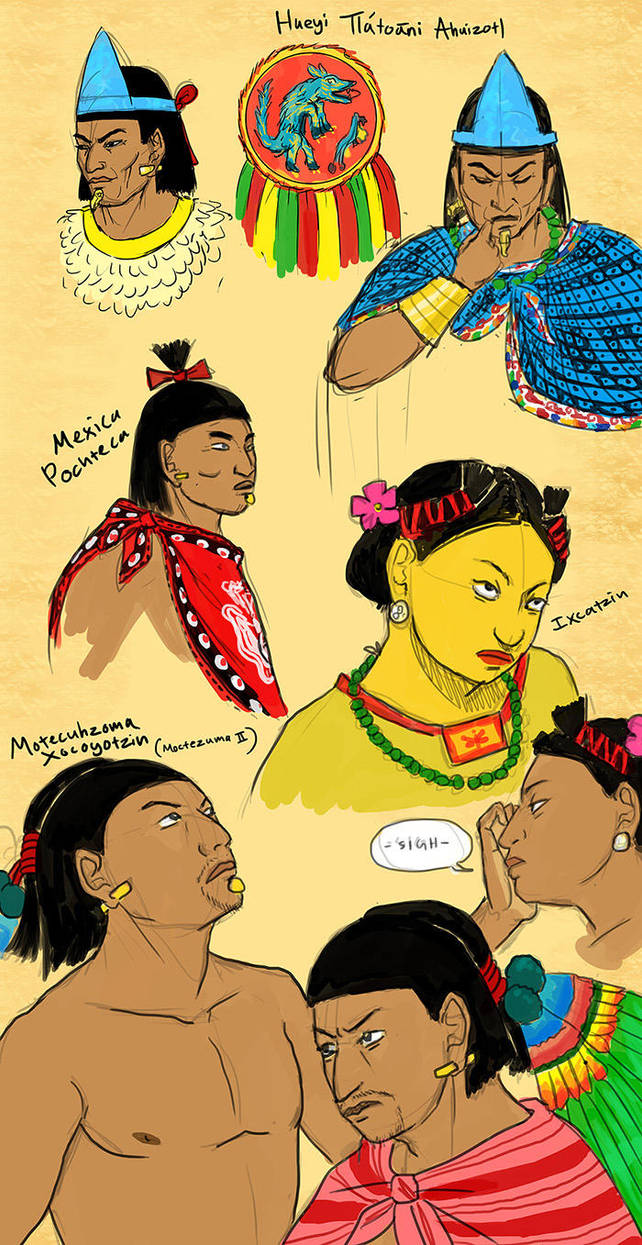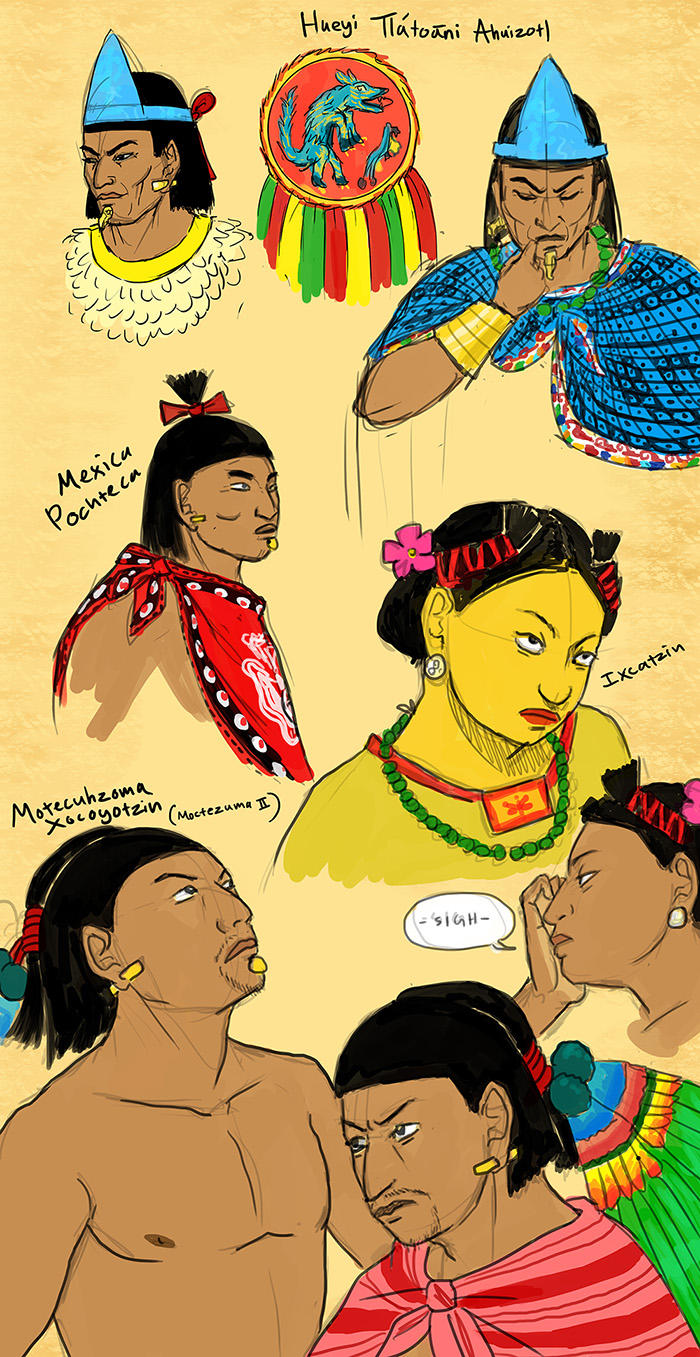 Watch
From my new comic I'm working on the side. I posted a poll a couple weeks ago asking which series I should go with. While the majority wanted the story of Teotihuacan, I went with the Mixtec, Zapotec and Aztec story. I'm going to have 16 characters, the story will span a little over 200 pages in a single book. It's set in 1495, so no conquistadors, purely Pre-hispanic period. For those that wanted the other stories, well I plan to do 2 more outta that list. So I may do the Teotihuacan story after all in the future.

Anyway, in case you can't read my weird handwriting the top character is the current Hueyi Tlatoani Ahuizotl (seen in his armor and civilian clothing, his shield is also included). Next we have an Aztec Pochteca (Merchant, Spy, Ambassador). Then we see Ixcatzin, one of Ahuiztol's daughters (seen with and without makeup). And lastly, we see a young Motecuzoma Xocoyotzin. Otherwise known as, Moctezuma II. At this time he is only 29 and a young military commander. There is one important character from the Aztec side missing, but I will show her later.

These are just sketches, so some changes may occur.