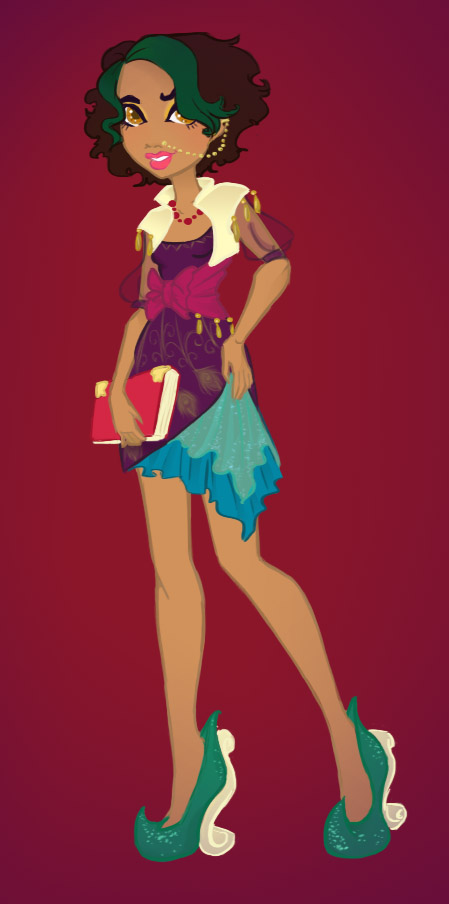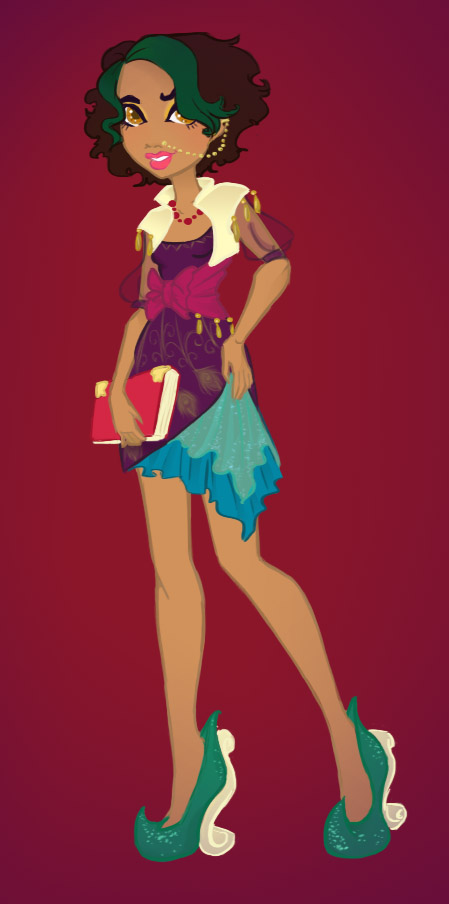 Watch
Alright, it happened. *sigh* here is my Ever After High OC because I can not control myself. She's the daughter of Scheherazade, the queen and storyteller in One Thousand and One Nights (or Arabian Nights). She's a rebel; she hates that so many of young girls have to die as part of her story and hopes to rewrite her destiny as well as many other young girls who's only destiny is an early death.
Name: Shahra Dastan
Age: 16
Parents Story: One Thousand and One Nights (Arabian Nights)
Roommate: (?)
Secrete Heart's Desire: I want to rewrite my destiny not only for myself, but for those who are hurt by my story! Why should we all suffer for one selfish brat?
My "Magic" Touch: With a touch I can learn someone's whole story.
Storybook Romance Story: I'm not much interested in romance right now, there are more important things to worry about!
My "Oh curses" moment: I have to finish whatever story I'm telling in one sitting or else people wont leave me until I do.
Favorite subject: Debate. I love to argue my point of view!
Least favorite subject: Muse-ic class, I've got a strong speaking voice sure, but my singing? Bleh!
Best Friend Forever After: (?)
Sharhra Dastan:

Ever After High: Mattel