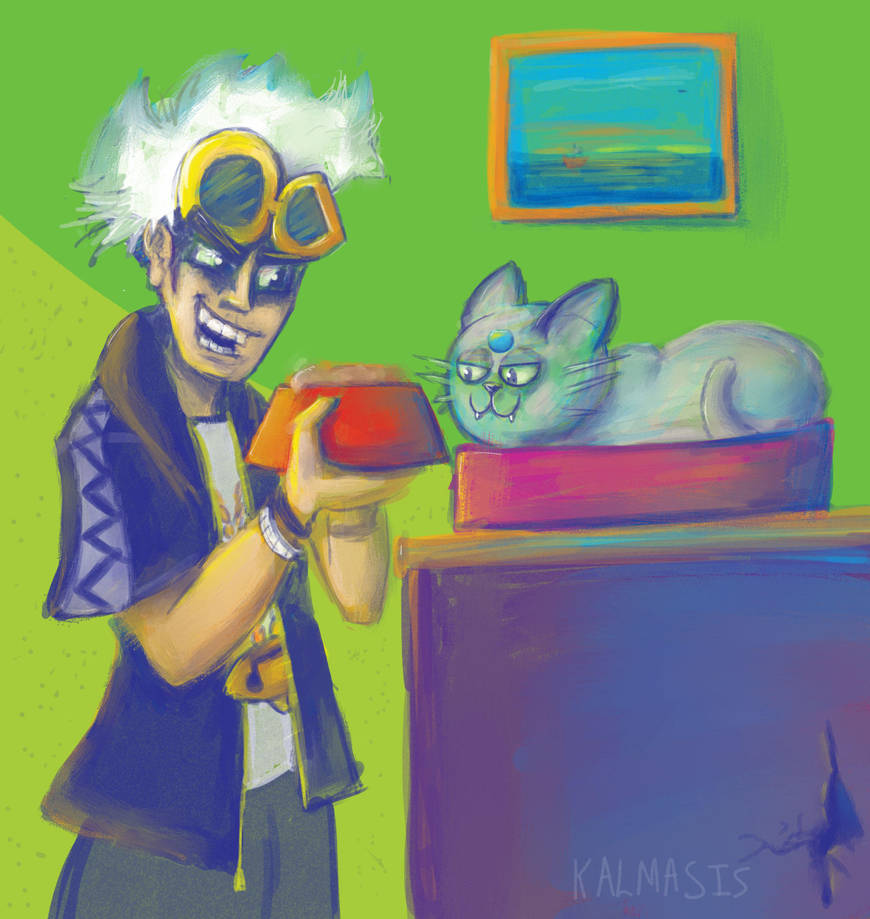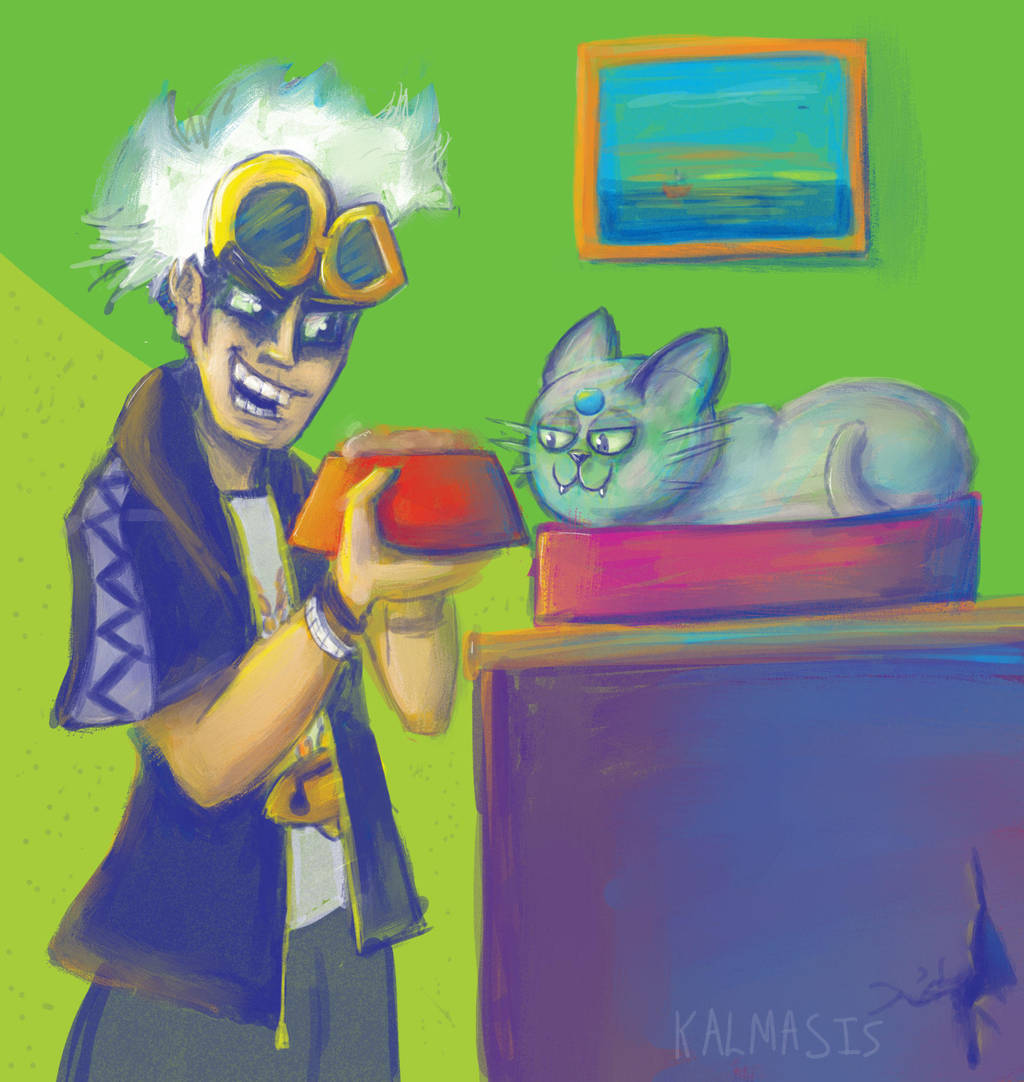 Watch

I really enjoyed watching the drawing process for this one. Seeing how the drawing grows beyond the initial sketch is really fascinating. Great color theory here and this is an awesome rendition of both of these guys. You drew Guzma holding that bowl so realistically. Like the position of his arms and hands is depicted so accurately to how they would be situated when performing such a task. I'm just really impressed with that because I struggle so much with depicting people holding objects close to their bodies.
Reply

Thank you so very much! I am so glad to know you really enjoyed the video! and HO BOI I am so glad to know I did well on the coloring because I have such a difficult time figuring out skin tones and how to color something. NOBODY KNOWS THIS BUT I KIND OF STRUGGLE WITH COLORS but I am trying to fix that.
AND OH MAN WOW, I did not know that! You always draw perfectly characters holding objects closely to themselves! Thank you for sharing that information and for your comments!
Reply

you can't because nanu took all the meowths.
Reply

Reply

Well, It Resembles Gargamel and Azreal! XD LOL
Reply