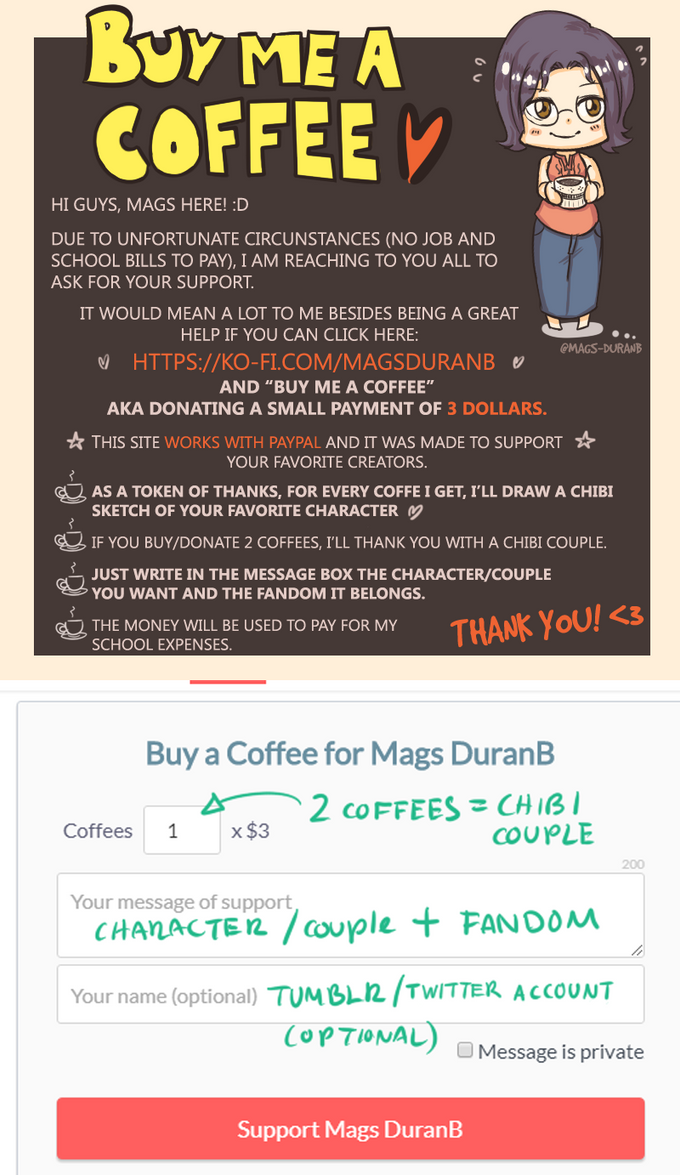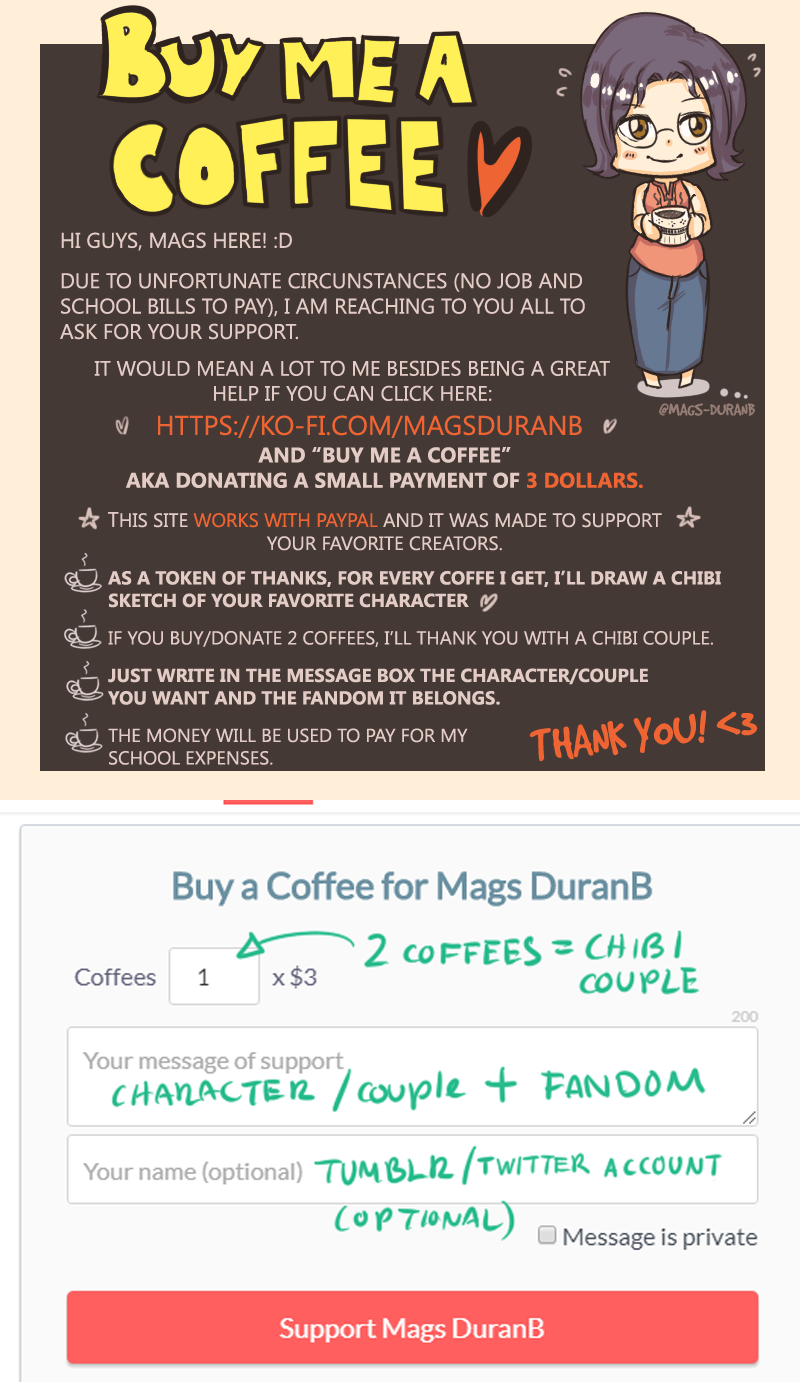 Well guys, here is the deal.
Any donations or reblogs

will be highly appreciated, the situation is a bit dire here and this is an effort to

help me pay

for the most urgent expenses

to get my degree

.

Question, doubts, suggestions, please send me a message, i will answer as soon as I can

Even if I draw mostly Fairy tail or Bleach, i can also draw for BNHA, One Piece, FMA, shokugeki no soma, etc / all things manganime.
Here the link




ko-fi.com/magsduranb