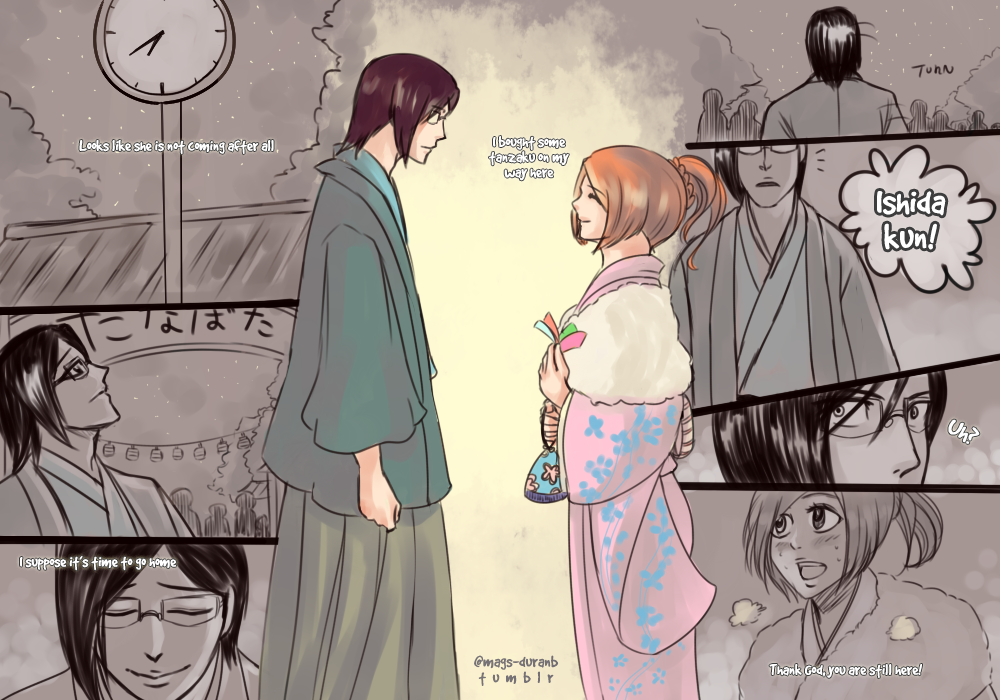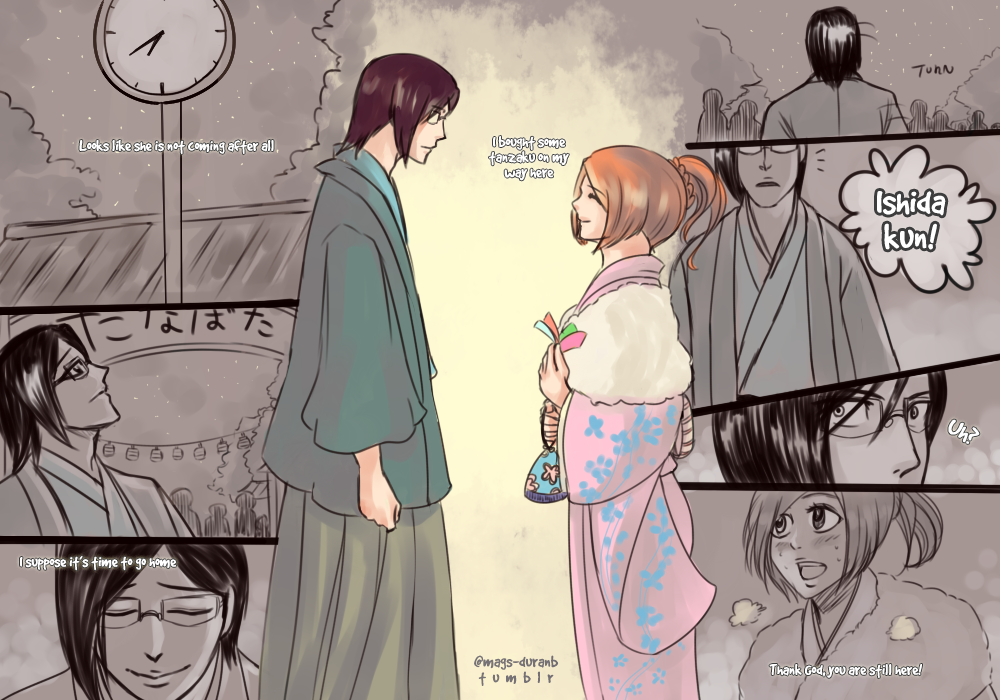 (Read the comic from left to right)



The date

It took all his mental strenght not to run away from asking her out. His over analitical mind playing tricks on him. While putting his kimono, the voice at the back of his head sounding much like a mix between his and Ryuuken's whispered about how this was a bad idea, about him imposing his feelings on her and the impeding failure waiting for him at that place.


She had said yes without missing a beat. At that moment it had felt so right and for some reason she didn't got, she had been so utterly happy he had asked her out. It was when she started dressing up that the doubts and the questions piled out one over another. She stopped, though about Ichigo and worried about Uryuu and dressed up slower.


He battled against the time and his own traitorous mind. Even his body seemed to rebel, pushing his legs to get the hell out of here. However his heart, his naive heart, rooted him to the spot with brutal force.


Ten more minutes he said to it, and it's over.

His heart agreed.

+

She knew it the moment the alarm on her cellphone went off. It wasn't about being late, but fear. Pure and unadulterated fear. She ran the streets almost tripping. Fear and despair clenching her heart. Her doubts being left so behind of her. And she knew it and prayed to the goddess to be on time, to make her fly even faster.

She didn't wanted it to end. She didn't wanted what her namesake had gotten. A river, a galaxy in between the two of them.

She didn't want him to believe everything was lost.