- "Weasel'kin" will be now known as "Weasel'f" -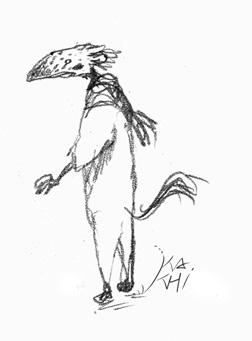 ...As I have seen here, some people don't really understand why the "Weasel'kin" fictive name stand for, and the fact that it could results in some mistakes with the suffix "-kin".
So, I decided to rename my "Weasel-People" characters in "
Weasel'f
", which could make sense indeed as they have some "Troll'Badgers" as distant cousins species.
To bad, though, as I found personnaly "weasel'f" sounds less appealing to my ears than the previous "weasel'kin" name.
Then, actually their usual name in french version is far quite different, but, well "
Musard
" can't be really translated litterally in english, that's all.
' °>