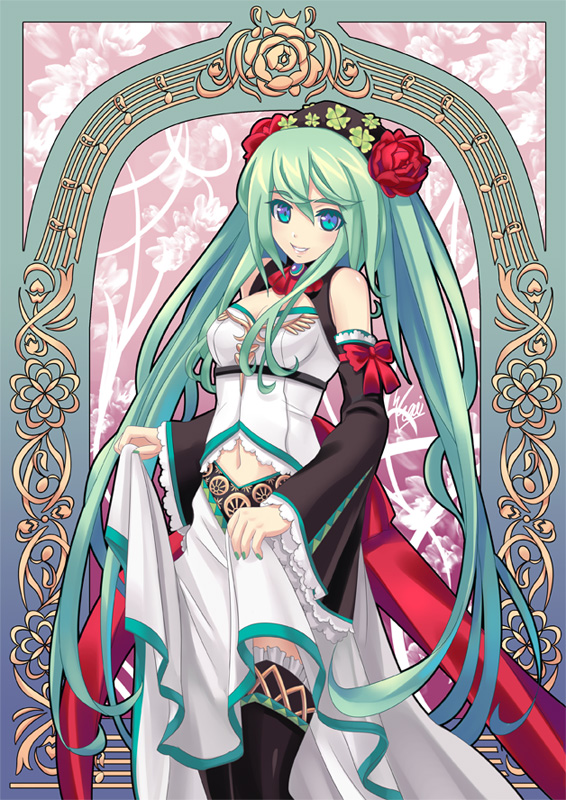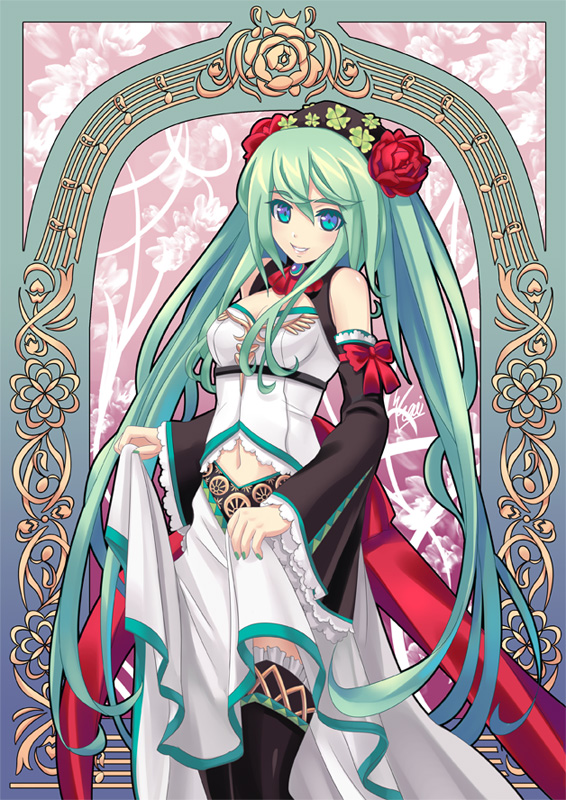 Watch
Miku in Art Nouveau style.
Trying to combine an art movement with something i like.
Of all the art movements i like Art Nouveau and Constructivism the most.
lotsa inspiration and references from master artist Alphonse Mucha.
[link]
Took me quite sometime to finish it cause my time has been quite packed lately. And also because everything was hand drawn except the flowers i peppered around the background. ><
xxxxxxxxxxxxxxxxxxxxxxxxxxxxxxxxxxxxx
THANK YOUUUUUUUUUUUUUUU

for the D.D!





Thank you for going out of your way to DD a fanart ;A;
Daily Deviation
Given 2010-04-23
Very rarely do I give out a fan art DD but I just love
.: Art Nouveau Hime :.
by *
Kaizeru
so much that I had to feature it! I absolutely LOVE
Kaizeru
's style and clean line work. Their use of color is something that has always floored me as well and this piece is no different! I especially like the use of blue for the shading in the hair. I would be at a loss if I didn't mention the awesome attention to detail that can be found here as well! Everything from her outfit to the arch with the notes looks like it was planned out and then executed beautifully! I love this piece! (
Featured by Damaged927
)