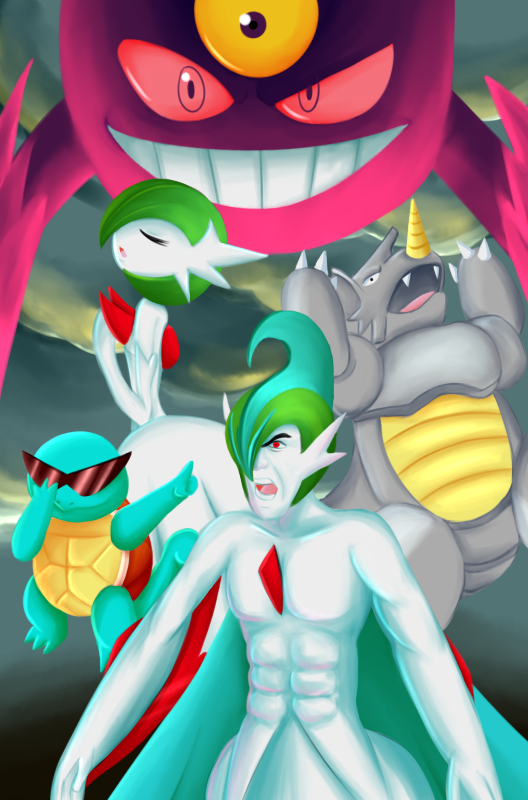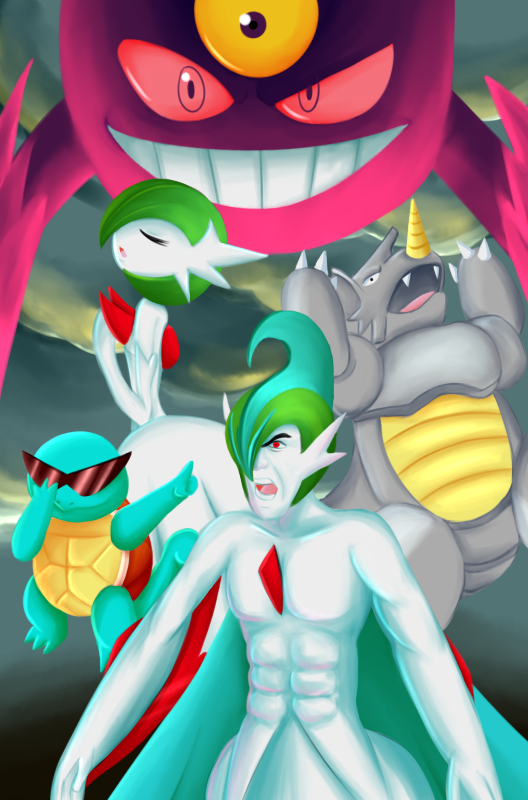 I...there are no words. I made this for an art contest at the Pokemon Showdown! Art Room a long time ago. I won, even! Despite working on this literally at the last minute.

In any case...I got nothing. Just...just Gallade Cage.
Pokemon and related
© GAME FREAK, Nintendo
Nicolas Cage
© Nicolas Cage
This is insane. Congratulations on winning the art contest! XO
Mega Gengar looks amazing. The whole piece does!

Reply

Gallade Cage is both amusing and terrifying. Kaiza, what have you done!?

Reply

That is so awesome.
How did you do that?
I just do dvd covers, and simple photo manipulation.
Like a hand being made of fire.
Reply

Patience. Lots and lots of patience.

I basically made a sketch, filled all of it with only the base colors, then used another layer to start painting everything on top of the base. It took quite some time and effort, but I do like the end result.
Haven't been able to do anything like it again, though...
Reply

I usually don't sketch.
Or draw, I just do complex photo manipulation .like take a hand, and turn it into ice or flame, or data, etc...
Reply