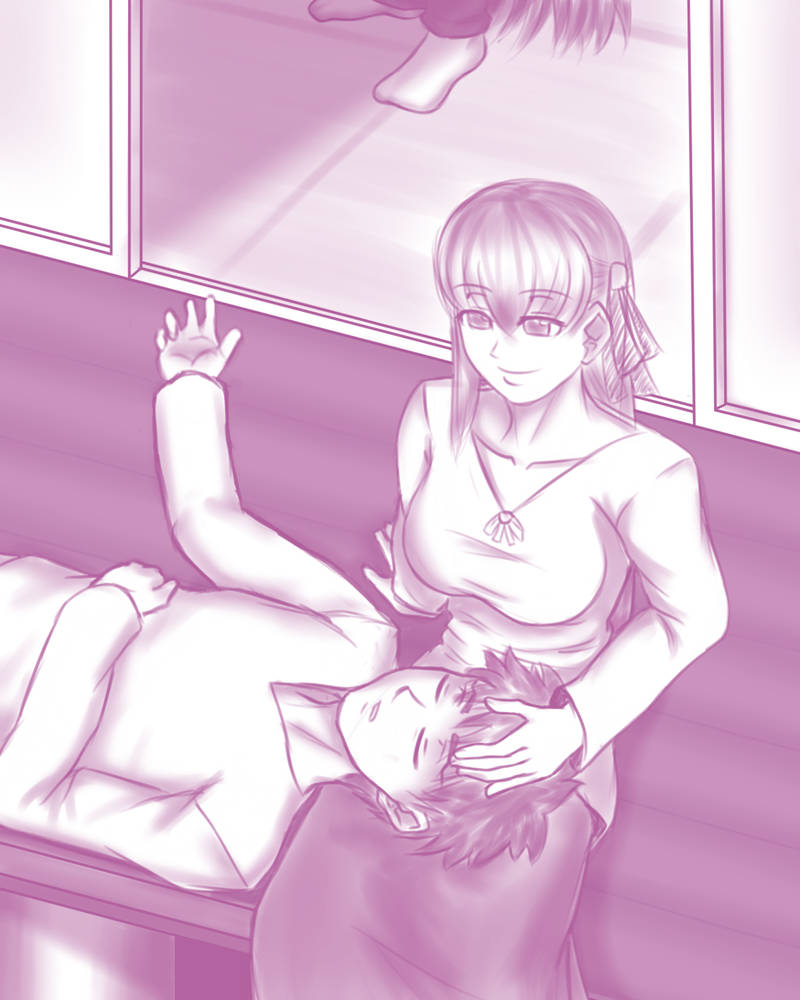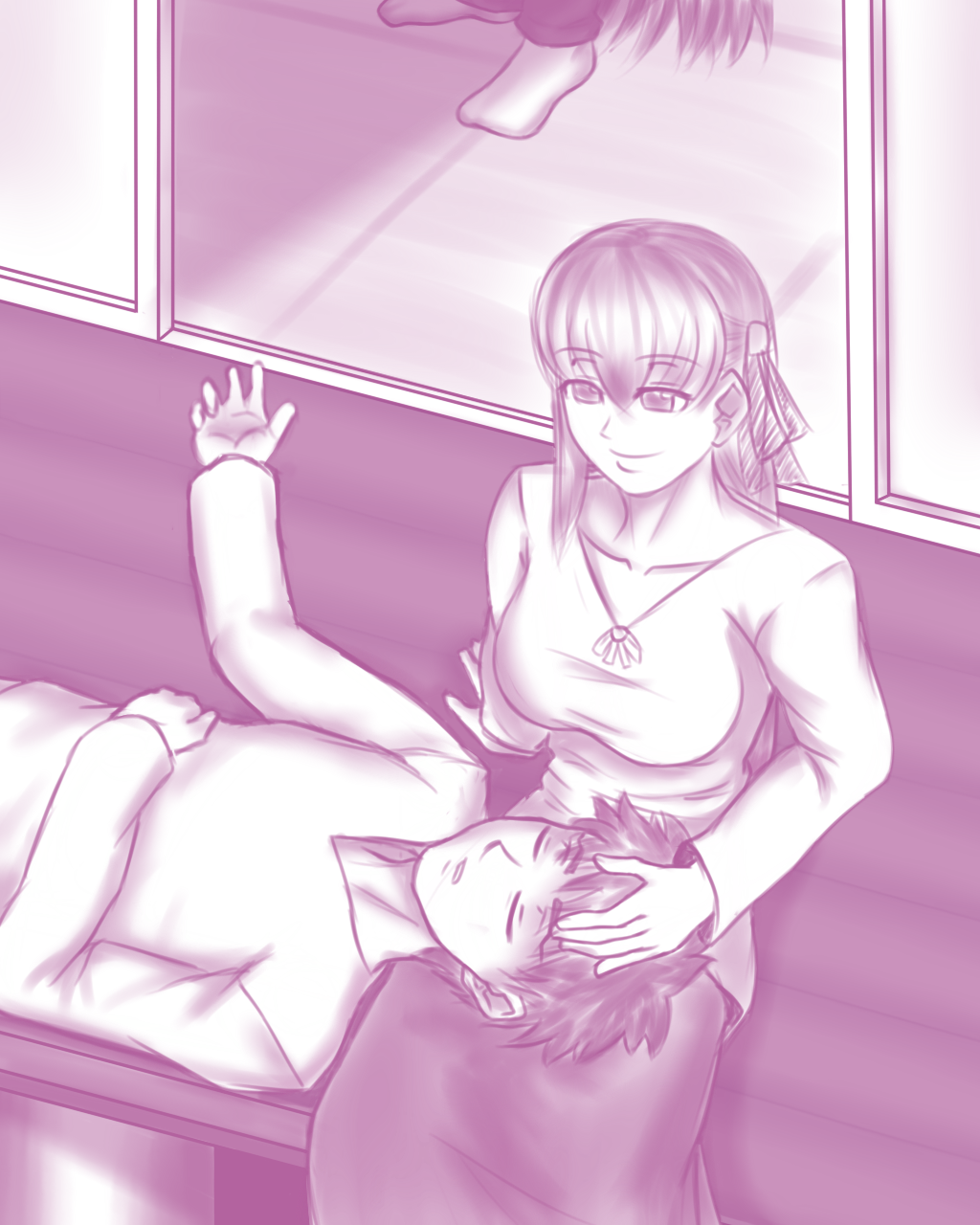 Just a little sketch I did a long while ago, for a friend who's a fan of Shirou/Sakura. Not much else to say.

Sakura Matou, Emiya Shirou, and related characters
© TYPE-MOON


Nice to see more art of Shrou/Sakura! Heaven's Feel is my favorite of the routes, and I always love seeing stuff related to it!
Reply

amazing work, but question if Sakura and Shirou are on the porch? WHO'S FEET ARE IN THE BACKGROUND?
Reply