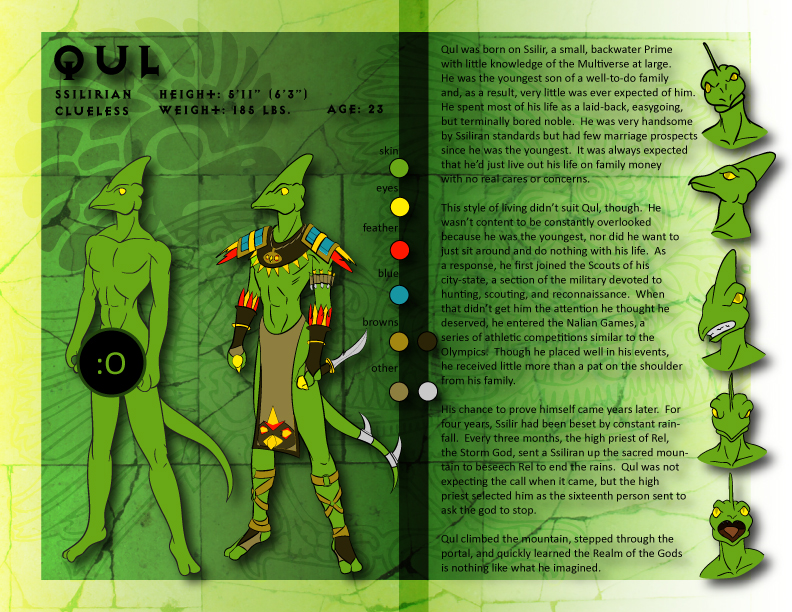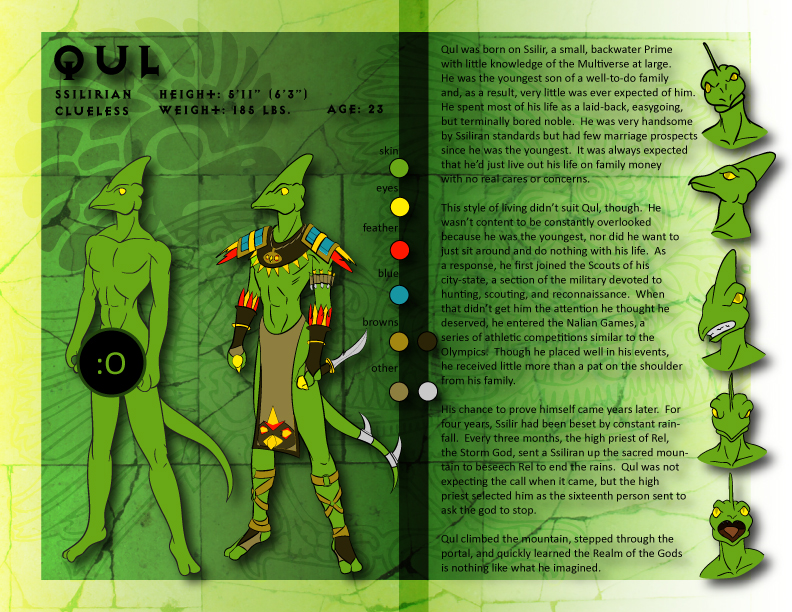 Watch
Not much to say here

Most things are on the character sheet.
Cracked stone texture from cgtextures.com
Bird images are from a book I have. I'll link it here later if I remember.
Planescape (c) Wizards of the Coast
Qul & art (c) me

I like lizards

Reply

I think we should see what is behind that censored spot...

Reply

Reply

Hehe. I have no idea what he'd do if he got a belly rub. I hear lizards tend to fall asleep to belly-rubs though...
Reply

This is an awesome character/sheet. Very well done...!
Reply