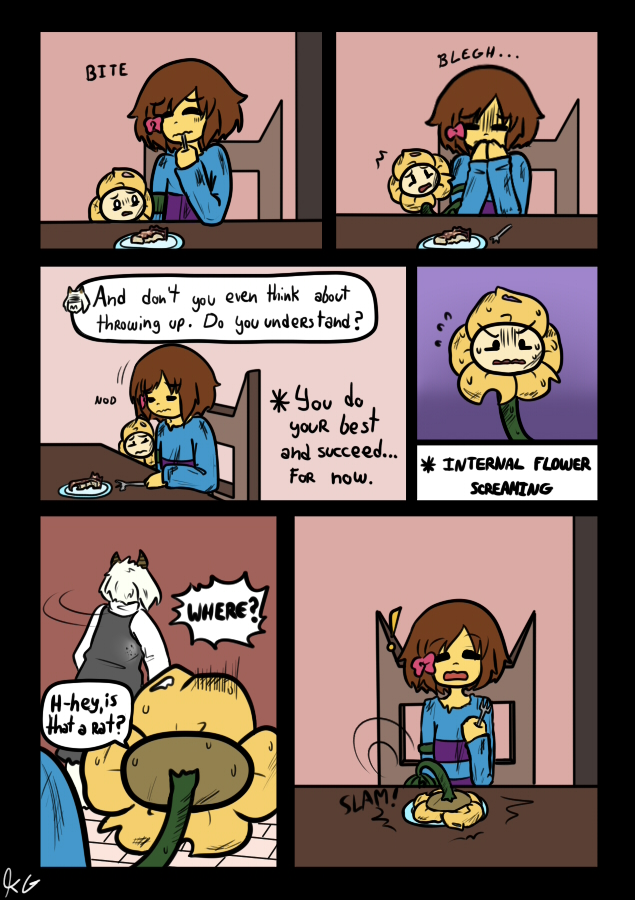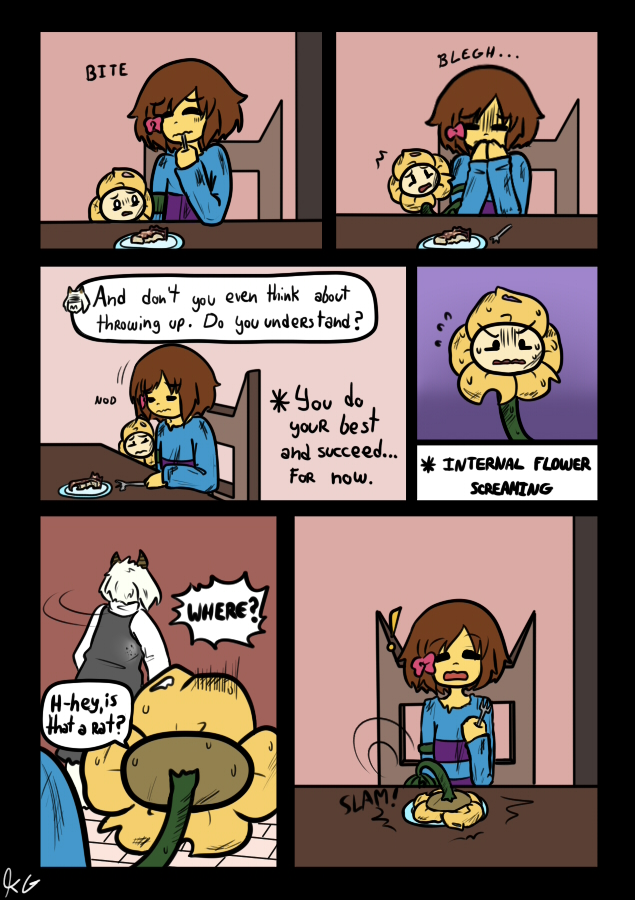 Watch
Good thing that Flowey came up with that to save poor Frisk! They were about to throw up, and that wouldnt've been good

Let's pray for Flowey, who didn't expect to be a cannibal so soon in his life c':
First page -
fav.me/d9n7lu9
Page 65 - Underfell - 65
Page 66 - You're here!
Page 67 - Underfell - 67



---------------------------


Traducción al español:



Toriel: Y que ni se te ocurra vomitar, ¿me has entendido?
* Te esfuerzas al máximo y lo consigues... por ahora.
-
* Gritos internos de flor.
-
Flowey: Eh, ¿eso es una rata?
Toriel: ¿DÓNDE?





More and faster updates in my tumblr!
hiimtryingtounderfell.tumblr.c…