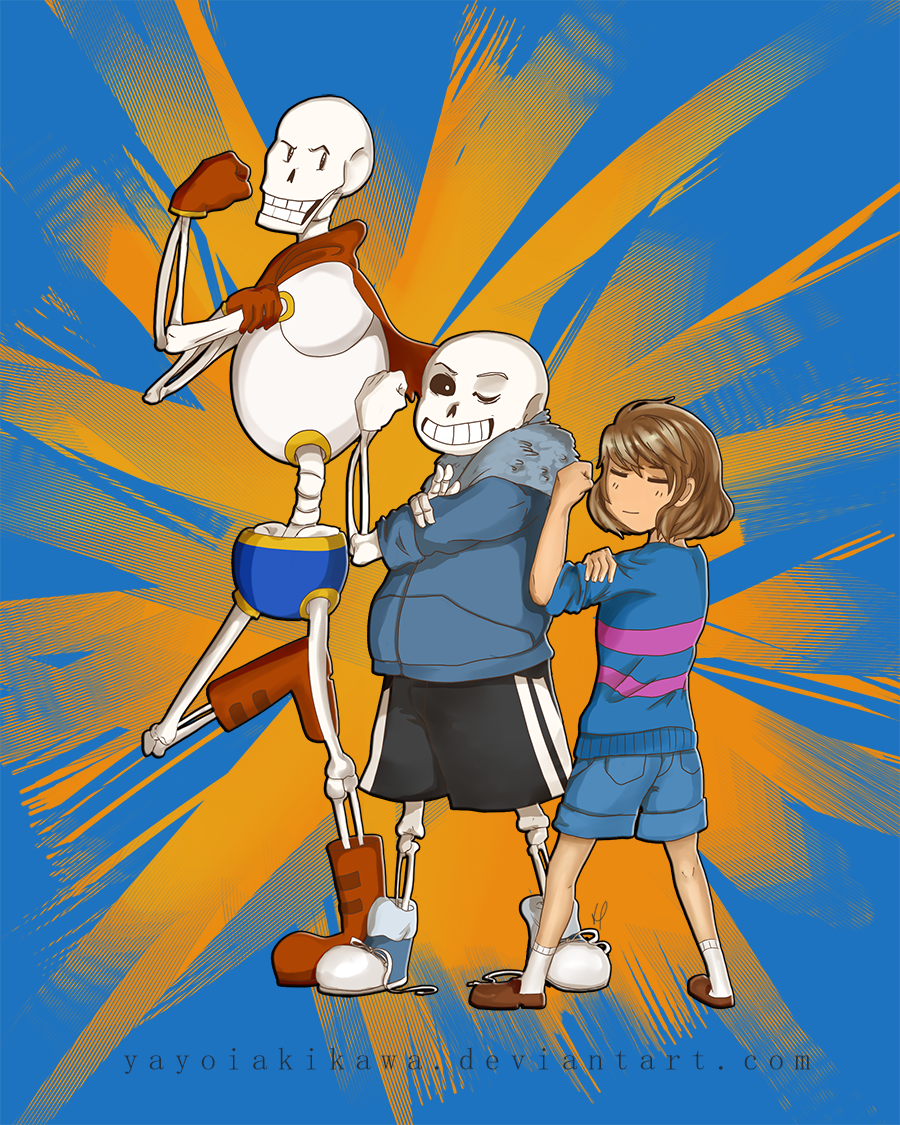 You know these propaganda poster of this woman wo says "We can do it!" ?
en.wikipedia.org/wiki/We_Can_D…
!
Yeah, I love it. And I just wanted some Papyrus to do this pose for my desktop, for...you know, cheer me up a bit. But then, his brother followed and even Frisk....and I couldn`t resist...
It was much fun to draw it and absolutely worth it. Art Block is beaten again. We can do it!

Undertale and his characters Sans, Papyrus and Frisk belongs to Toby Fox.