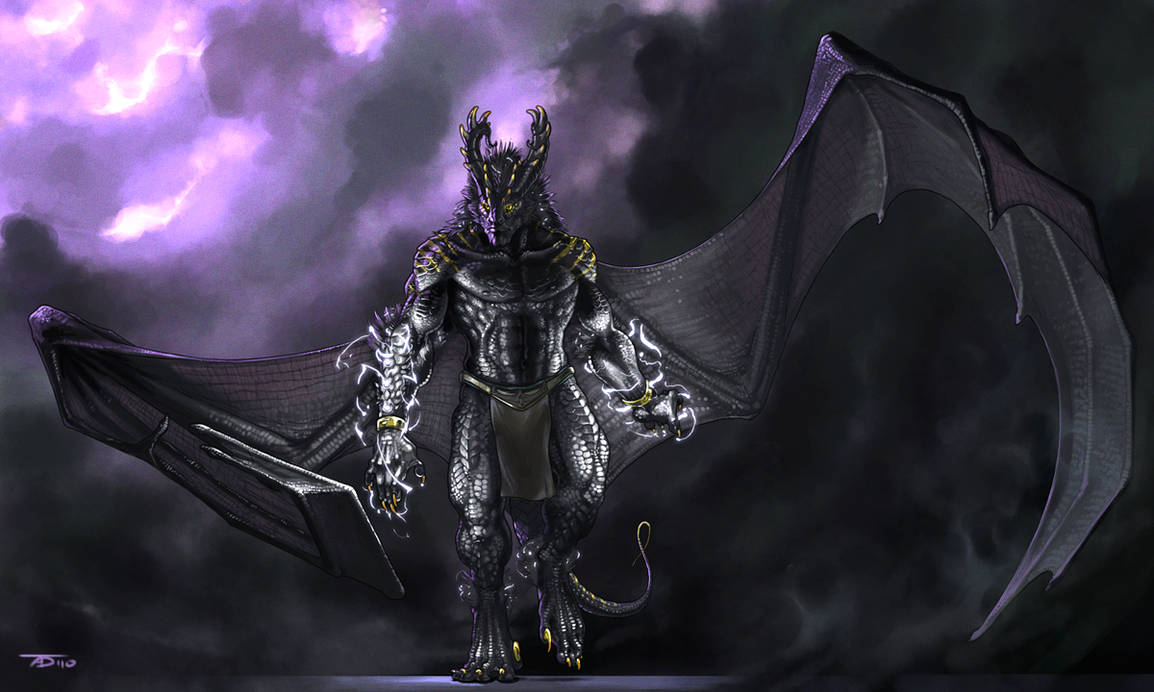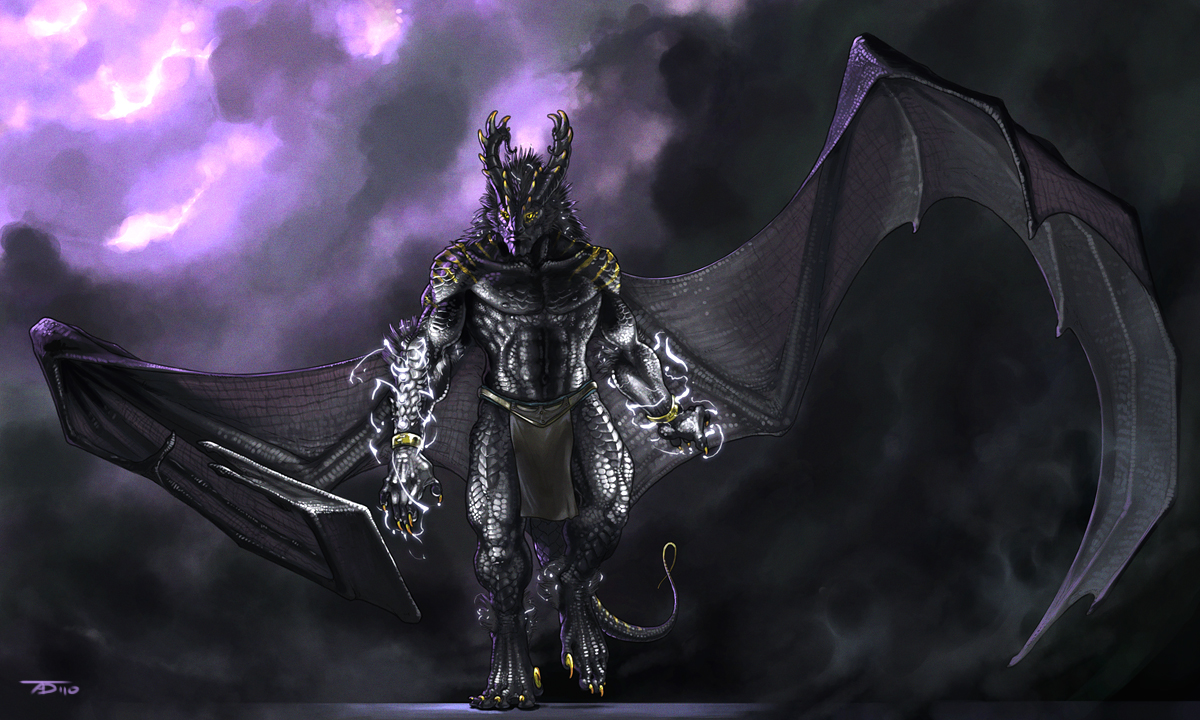 Watch
And here we have it! Finished! Xolo the Storm, harbinger of badassery and he who walks hand-in-hand with death!
edit again;
Because I'm pissed at myself for forgetting my tablet pen and won't be able to finish this today, here's a WIP. You can see a bit how I paint digitally. I also got some fancy new brushes that have been awesome to use. Plus, CS5 is pretty awesome and the changes that were made to the brush settings thing are awesome.
edit;
And here we have the completed lineart! I will be coloring this tonight, I think. Just to relax from some recent annoyances and frustrations in my life. ;D You can check out my Livestream,
[link]
if you would like to watch the process!
/edit
Mmm. Started working on this yesterday during school as a sketch. I ended up scanning it when I got home and threw some wings on him before inking it up to this point. I also took the sketch version with me to quiz night at a pub and fancied it up a bit, though it's lacking the wings (because there is no room on the paper and I did not wish to scrunch them up). This is a WIP kind of, I want to finish it, but don't know when I'll be able to dedicate the time to it.
Anyway! This is a revamp of a character of mine, Xolo, and while he is NOT a dragon anthropomorph or any kind of dragon at all in his world of origin, you could still probably call him one anyway. I rather like this design a lot and may apply it to an even OLDER character of mine back from when I was in sixth grade, which has already gone through numerous redesigns (one of which can be found in my dA gallery, if you're curious).
As for his anatomy... well, he's got huge wings to balance with his heavily-muscled frame and they are similar to those of an albatross. They have locking tendons in the 'shoulders' so that flight takes little to no effort muscle-wise, resulting in his ability to soar great distances. The long, slenderness of the wings allow for deft maneuvering despite his bulk and he can dive at respectably fast speeds. Xolo is also somewhat barrel-chested and has a very broad back with wide ribs and his vertebrae have longer, specialized transverse processes onto which attach some of his flight muscles (which are mainly used for take-off and landing, but are also used during acts of agility when in flight). Because of this, however, he isn't as flexible along his spine during full flight and tends to take on a somewhat rigid posture.
Hurrr. I need to do a back view of his wings once I get this one all done... and perhaps I put too much time into things like this. Derp.
I also find it funny that I put so much thought into anatomy like that when he is a magical creature and can harness the element of lightning. Heeeeeee.