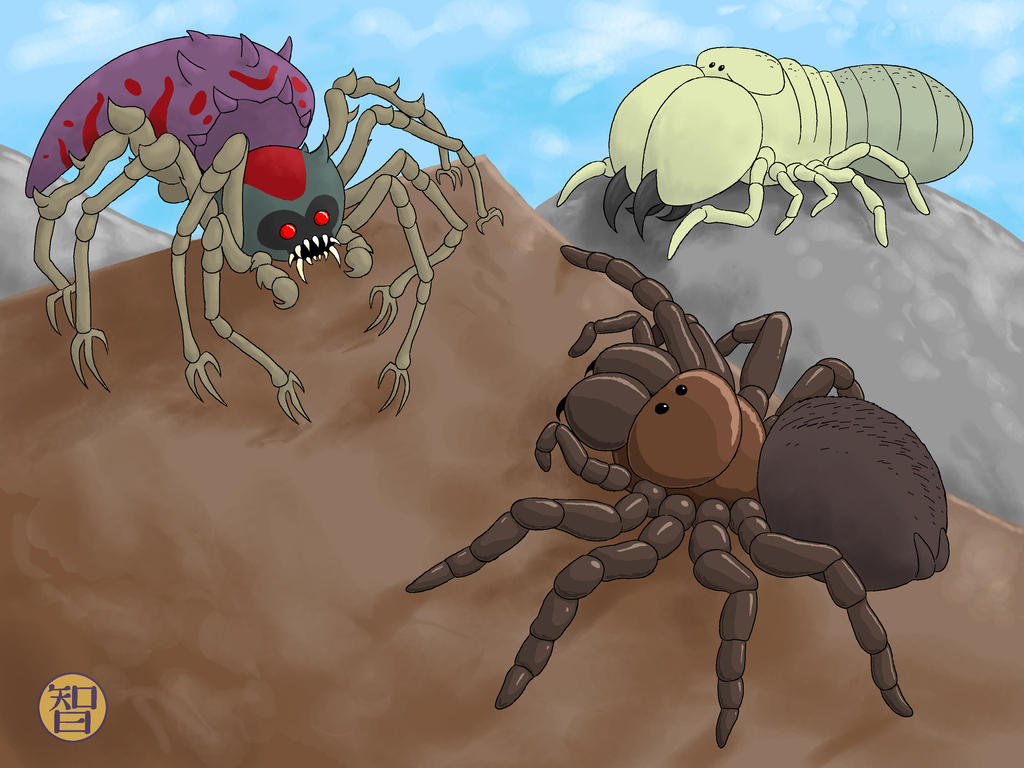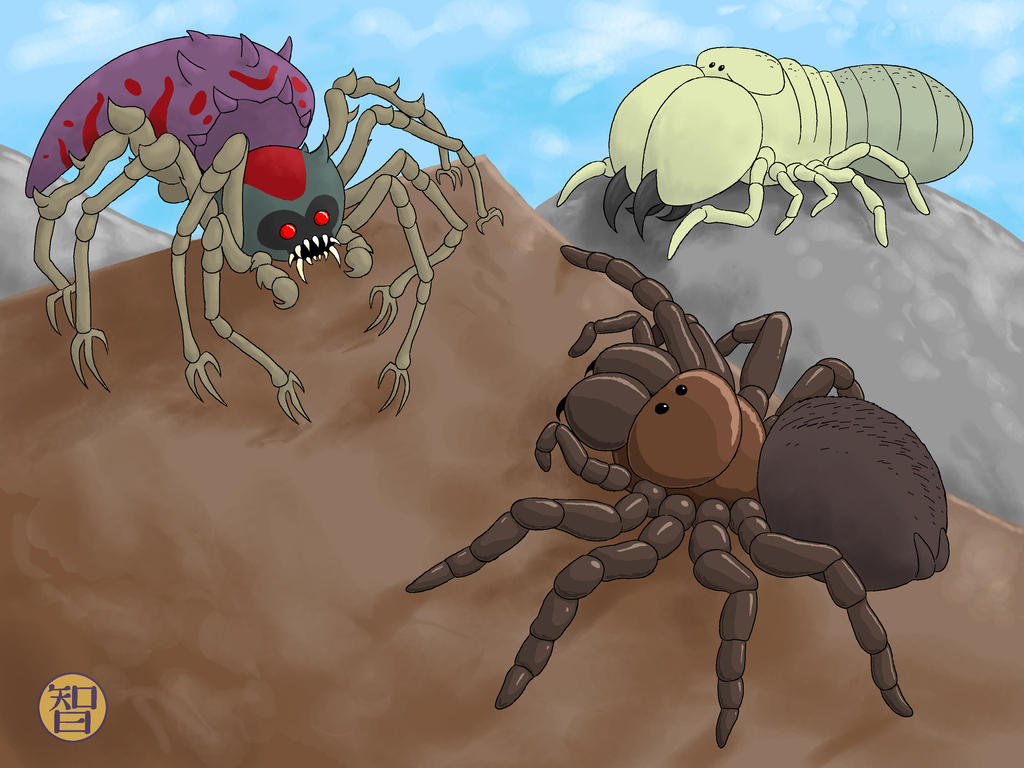 Watch
These are all the remaining things that are spiders. The O-gumo, being just a beast, is not terribly receptive towards the tsuchigumo's friendly advances, it may leap off the rooftop.. Considering they're both 10 feet long that's a pretty big house, but not unrealistically big, right?
There was already a tsuchigumo in part 1, but this is their other form.
and in the background a whale spider watches them from atop a hill.