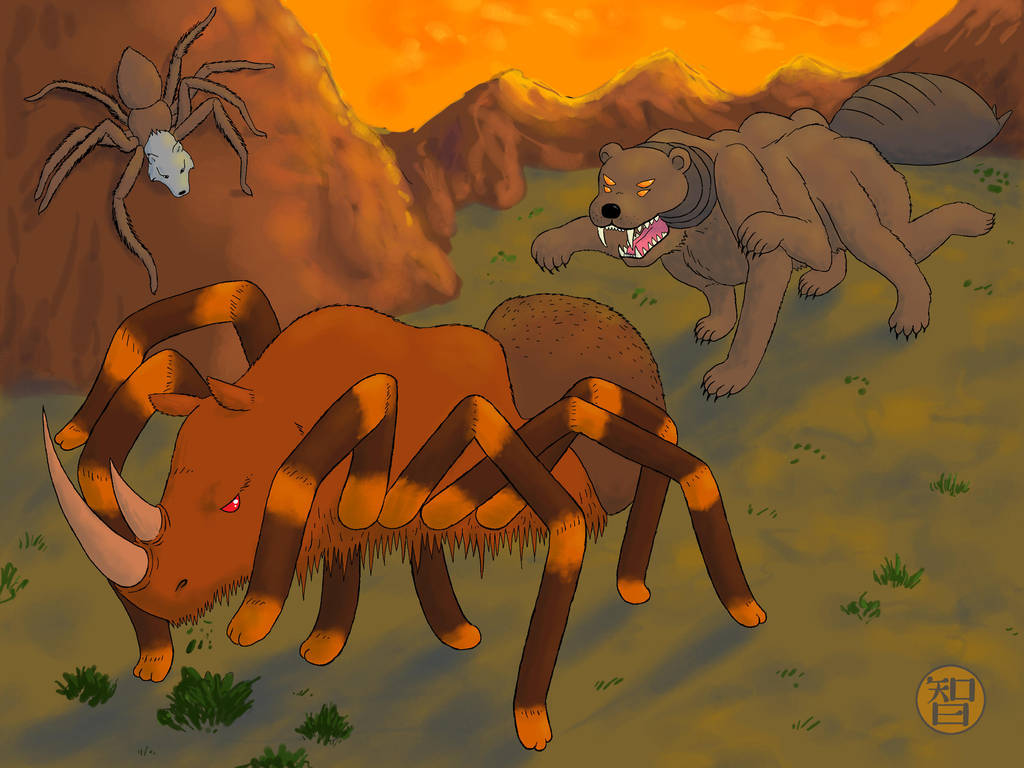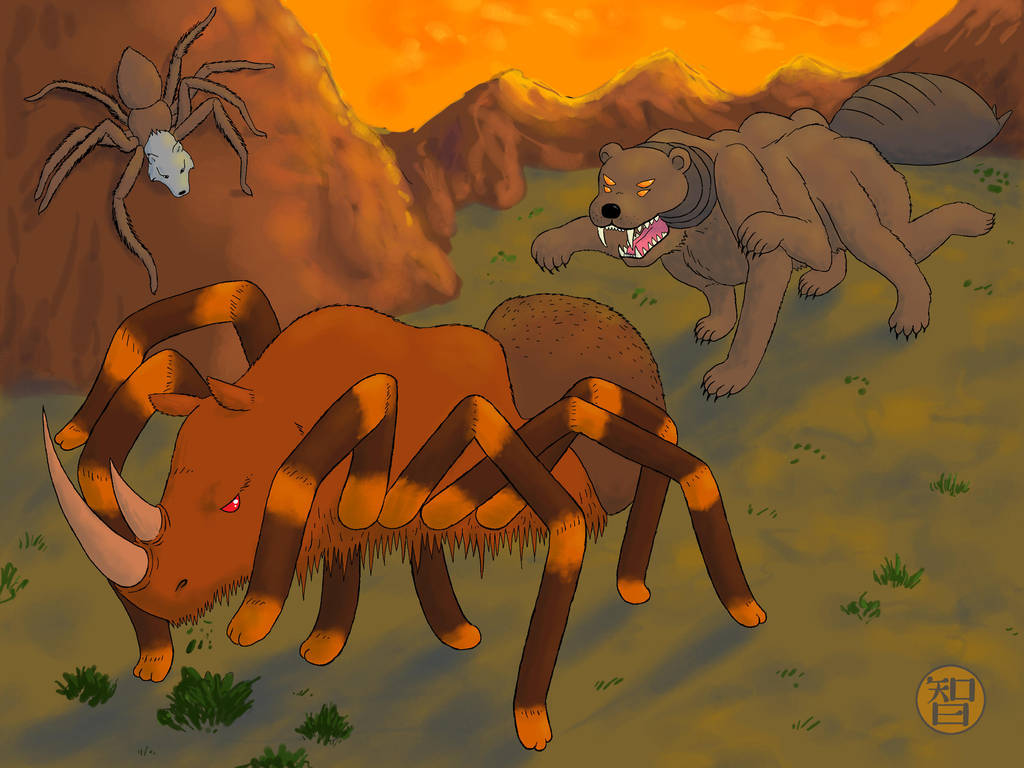 Watch
Usually between their strong sense of smell and wind-sensing hairs, it's impossible to sneak up on a rhinorantula, but I guess this one's just too hungry to notice the bugbear behind him
He did notice the wolfspider but he doesn't give a fuck because come on. What's it gonna do?
it's going to wait to see who wins and scavenge the remains that's what it's going to do

omg these ideas are amazing!! hahaha love these concepts
Reply

thank youuuu (this one was mostly my own designs so that's the right one to say that on)
Reply

there needs to be a spider dragon...
Reply

such a thing simply cannot be! it would be too amazing, no other creature would survive..
Reply

good point XD


the only thing that could top that would be a: shark-bear-gator-pus
Reply

oh lawd, as if bearsharktopus wasn't enough already, gotta put gator in there..
I may have to use that now.
Reply

YES!

but just so you know this is how it looks

Tail and back of alligator

torso and feet of bear

arms and legs of octopus ((in which it has 8 of course, four arms and 4 legs))

and head of shark, of course with added dorsal fin :3
Reply

That's about what i figured, but I wasn't sure about giving it all those tentacles. Maybe four would be enough..
Reply

good enough... one more thing! the arms and legs are tentacles, but the ends are bear claws XP
Reply

OK, I'm no arachnophobe but this image is going to give me nightmares for centuries.
Reply

aw man, of the three in the series, this one is the least spidery
Reply

Nice arachno-hybrids there!
Reply

Rhinorantula is a catchy name, rolls off the tongue nicely.
Reply

What oddball mythos did these guys come from? Unless I'm mistaken, there isn't really any records of a rhino-spider hybrid.
Reply

You got me, that one's mine.
the wolfspider and bugbear are established mythology though!
Funny, each of the three of these pictures has one of my originals. i split them up by size but they ended up getting nicely arranged all around.
Reply