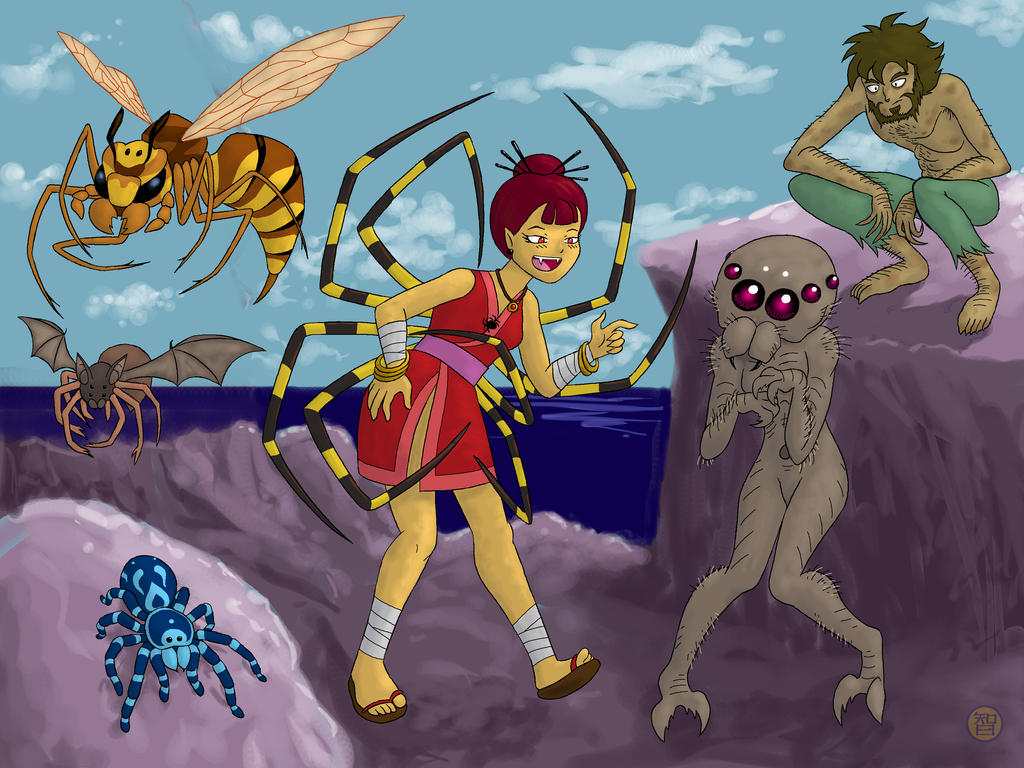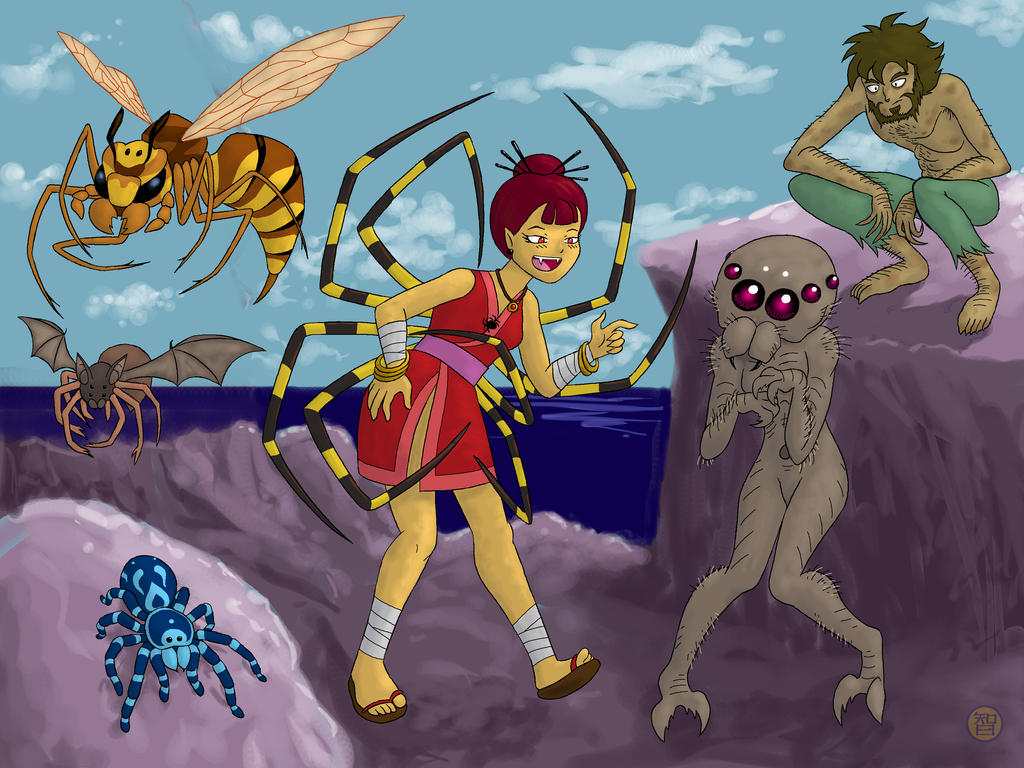 Watch
Mythological things are fun to draw in a theme.
The ones on the left are much closer to the camera than the others, just so you know. a spiderwasp is about the size of a cat and an ocean spider is no bigger than a big tarantula.
I'm not sure what that jyorougumo is saying to that kumogashira, but it's definitely saucy.. and that tsuchigumo is watching them.
There I've told you the names of the things.