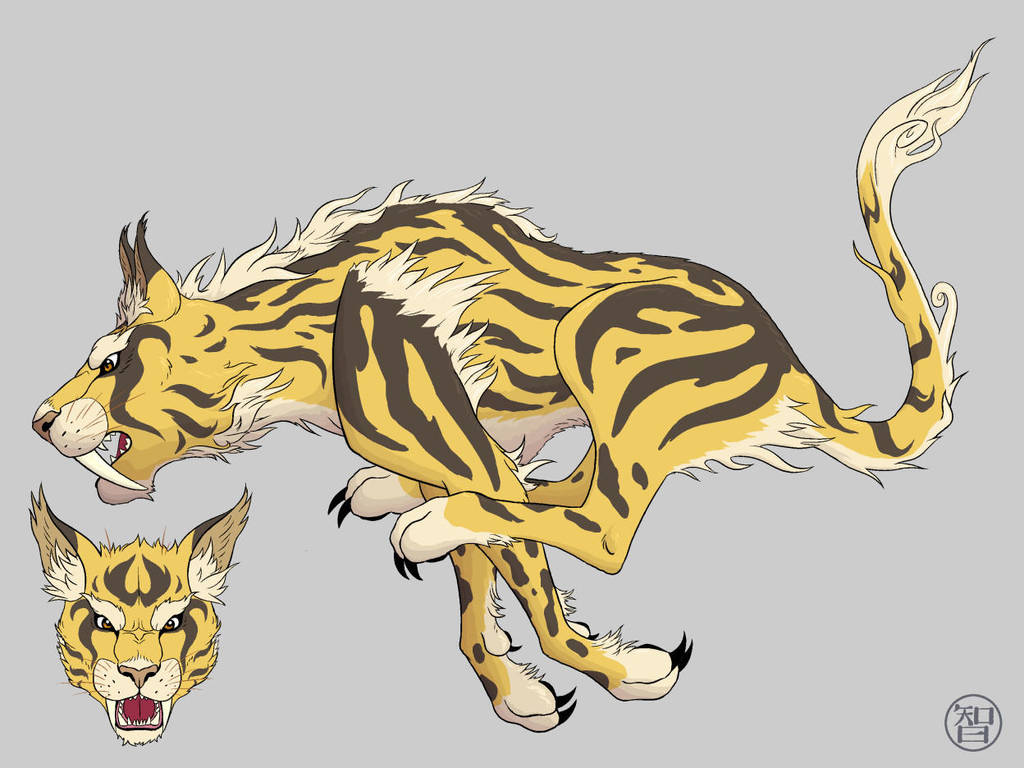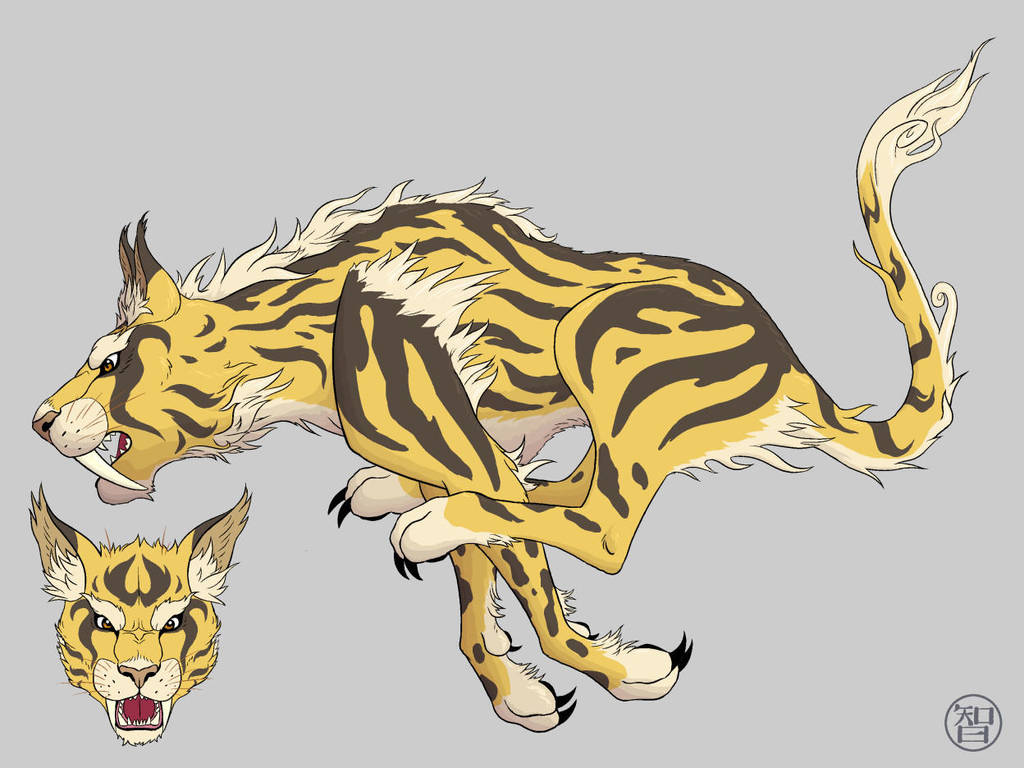 Watch
I had to think hard about what kinda fast kitty I wanted in this racing game idea. I love me some sabertooths, but they're not speedy. Cheetahs aren't very cool... but KING cheetahs are a bit cooler. Put that all together with a little Okami-esque swirly flowy bits and I got something pretty decent here. Also some slight caracal ears. I think the juxtaposition of the thick, short neck and chest with long limbs makes him pretty unique. For a while though I was considering making him part plant or something. That was before I came up with Zokov. So yeah I'm going to call this species 'melekit' which actually has some etymological goodness to it.

Looks like a speedster indeed, nice fur pattern.

Reply

streaky fur for a guy who leaves streaks! it's like built-in motion blur, right? I like it tooo. thank you
I owe it all to this great drawing instruction website reminding me about king cheetahs and detailing their unique fur pattern. their spots flow together into horizontal streaks, and I thought just what if all streaks? it'd be distinct from a tiger because those stripes are vertical.
Reply