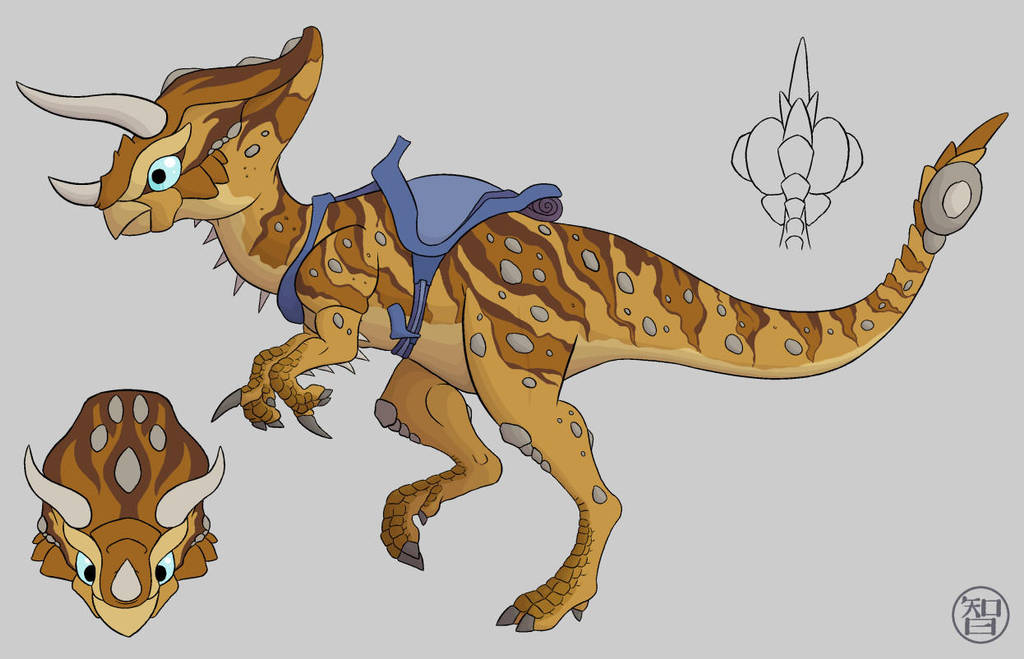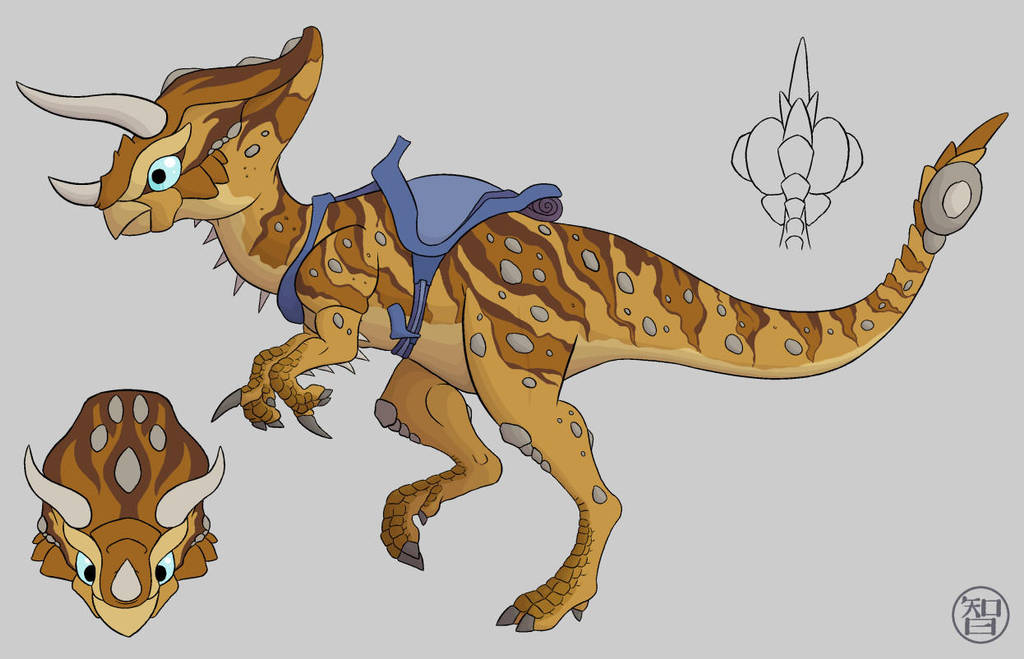 Watch
This mukh jamalia is a well-defended mostly-herbivore that specializes in nibbling hardened sap, land-coral, and those super overgrown things like squash left too long in the garden til they get all woody.
Originally he was going to be more birdlike, but Chaiya kind of already had that entire angle covered, and you can't have too many dinosaurs. I do kinda feel like this would end up being the least favorite steed in the game though. Kinda like Armadon. Not a lot to set it apart.

i like this, i want one in real life. good color scheme too
Reply

Nice combination of cute and dangerous. Love the way the scales pattern is drawn.

Reply

oh I forgot, I have to give credit to Earthfield for helping me come up with that. at first I was just going to go zebra mode and maybe evoke one of those stripy fish, and he suggested the cool rocklike pattern.. or maybe it was just the color scheme, and I took an example of it. Either way that was a lot of help.
Reply

Honestly? This thing would be a pretty dangerous combatant. The slashing thumb claws and presumably punching capabilities of Iguanodon, the tail club of an ankylosaur (Which could in many cases smash through the legs of theropod dinosaurs), the stabbing horns and armored frill of ceratopsians, and powerful legs to chase your ass down - it's the perfect dinosaurian fighting machine.
Reply