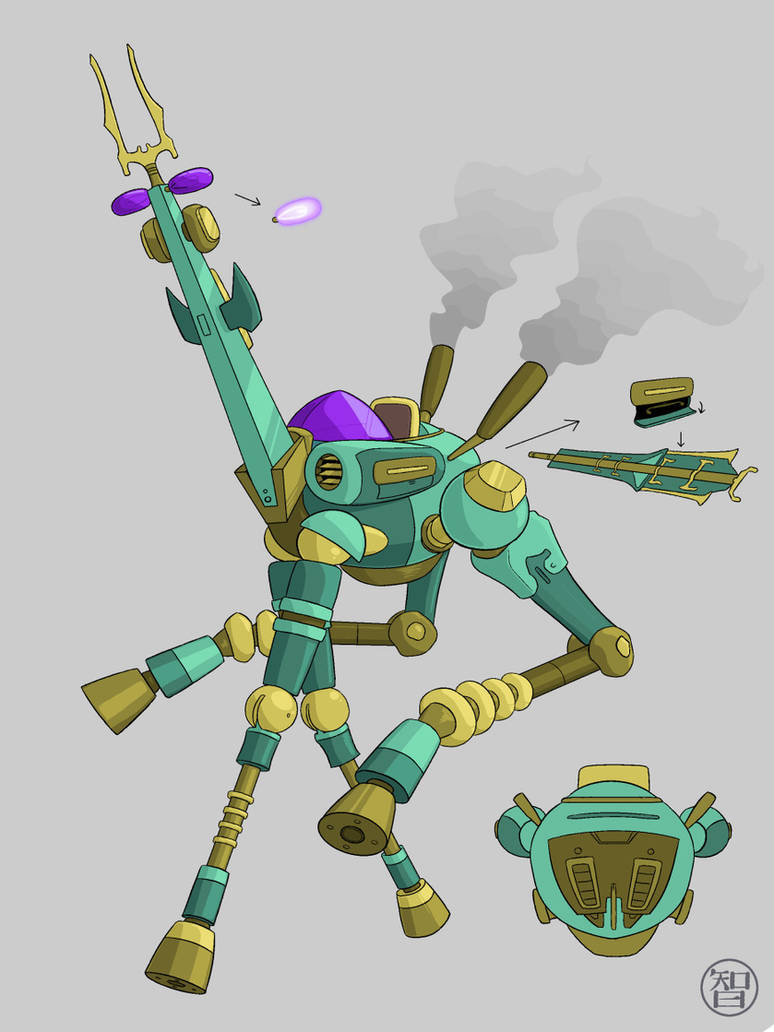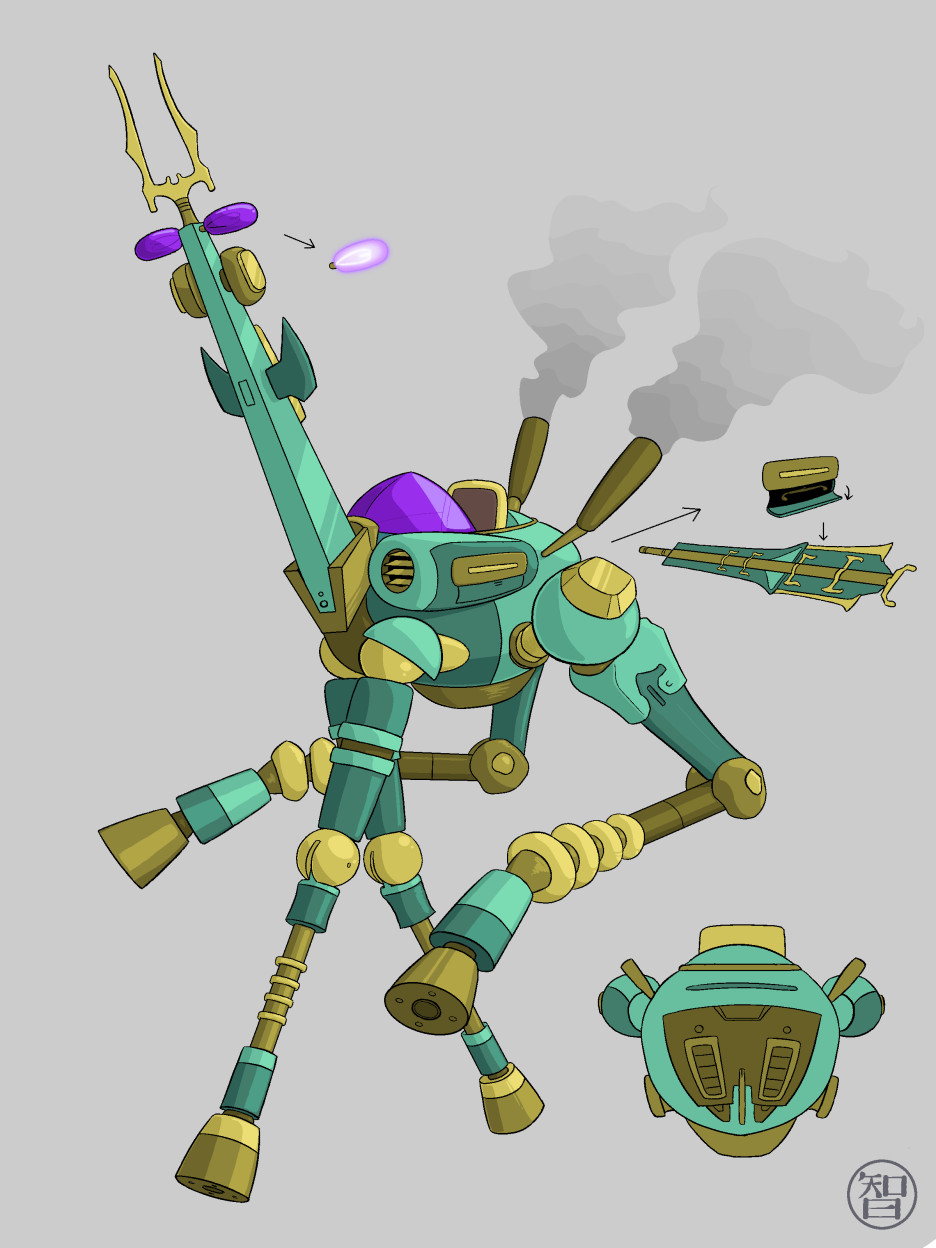 Watch
Kinda the most unusual racer in this game idea here... but from the beginning I knew there had to be a robut. Good oldfashioned gnome steampunk robo with sproingy, gangly legs and a few surprises. The wings aren't very big, but they have some kind of hovery tech so it can slow its falls. The eyes are just headlights, though. I don't think this is actually a robot-robot, just a kooky land vehicle. and GBR absolutely does not stand for Giraffe Bug Robot.
I was going to make it all bronze colored, but there's already too many yellow ones so I went with the least-used color. I think it works in an 80s kind of way. And that suits the pilot just fine.

ohh , i can imagine it running around. Nice Giraffe Bug Robot!
Reply

If this game ever got made, most of the fun would be watching the neat way things run around. This one in particular with the gangly, sproingly legs all over the place..
Reply

I like it. A steampunk giraffe is certainly something unique, and it even has a somewhat insect like look.

Reply