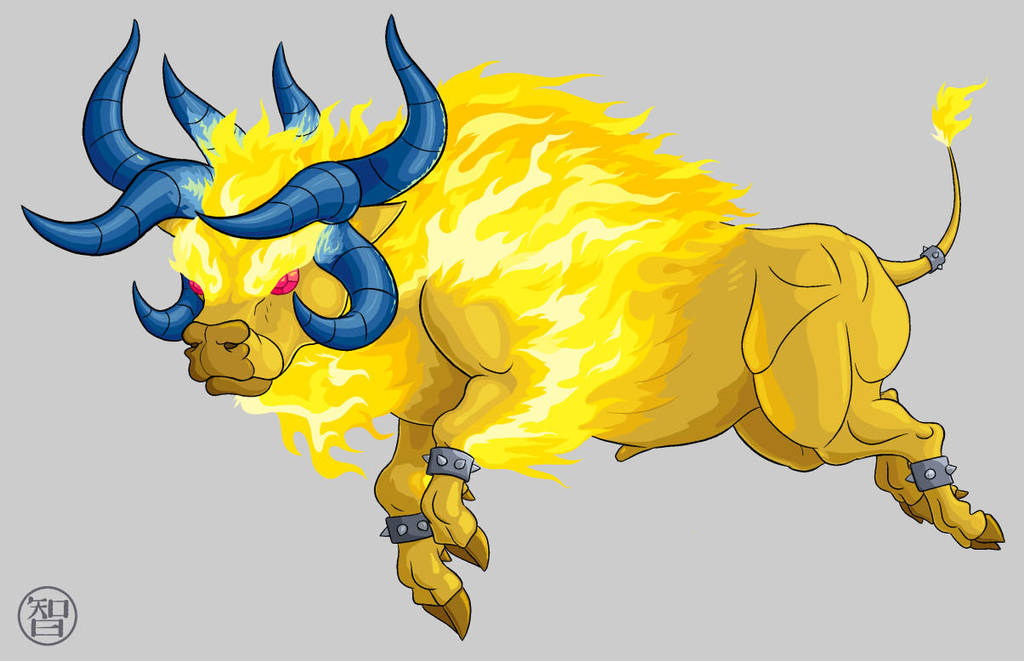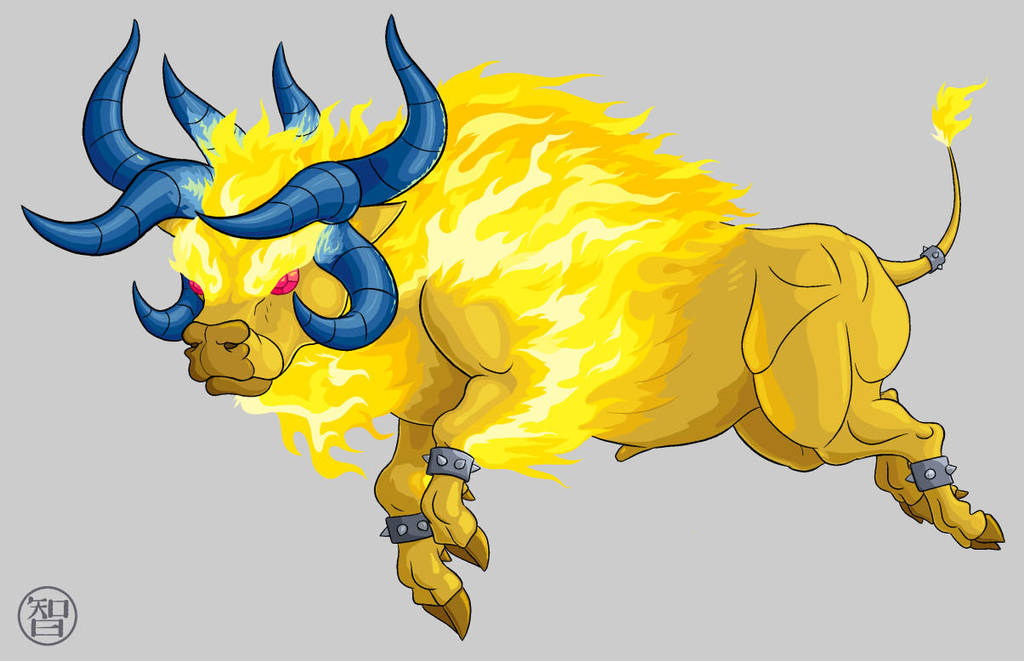 Watch
I thought I had enough of these, then this idea came to me to make some kind of huge bovid. Something with goat and bull aspects.. and then I was like, okay, golden calf + brazen bull... plus like, those goats with all the horns. That way I don't have to pick which horns to use.
Thennnn the time came to actually color it, and I realized I have no idea how to make something look both metallic and next-to-fire. I'm still not remotely convinced I pulled it off properly, but I'm willing to call it good enough.
Came up with a good name for the species of hellcreature at least: pyrochs.

Reminds me of the bull from the "The Last Unicorn" just one that's more comfortably well off, given the golder color.

Pyroch/pyrochs sounds good.

Reply

coming from 'aurochs' which is singular, ochs is how we used to write ox i guess!
also yeah everybody loves red and/or fiery bulls! it just suits them. Thank youuu
Reply